Family · December 10, 2020
Alternatives to Gift Giving to Help You Find Holiday Inspiration
If you're looking for a way to make this year's holiday season more budget friendly, you might want to explore alternatives to gift giving. You don't have to spend a lot of money—or even any money at all—to give to those you love.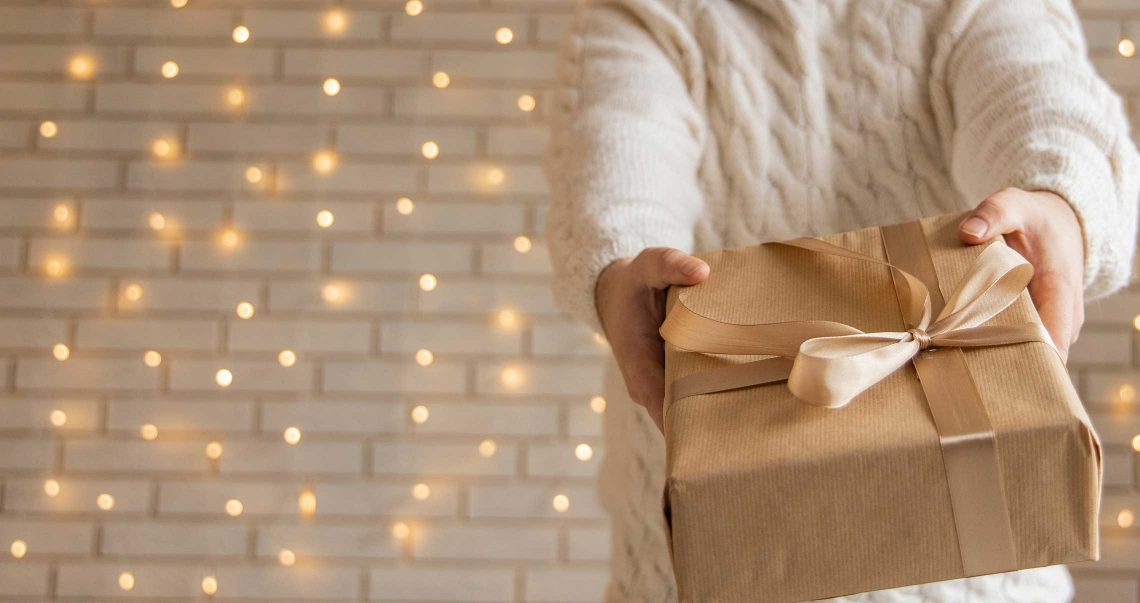 There are many ways to create meaningful gifts that have more to do with the heart than money. Here are some ideas to help inspire your own budget-conscious holiday season.
---
Homemade gifts
For family gift exchange ideas, consider committing to an all homemade holiday gifting season. You don't need a lot of expertise to craft a meaningful gift for someone you love, and homemade gifts can be even more personal than those you'd buy at the store.
Whatever type of homemade gifts you decide to make, you can add an additional layer of fun with homemade gift wrapping. Encourage your family to get creative with making wrapping and packaging for the gifts—like handmade fabric gift bags or old calendar pages repurposed as wrapping paper. You can even vote for who comes up with the best wrap alternative and offer a no-cost reward like choosing the family movie after a delightful holiday meal.
New family traditions
While you're exploring alternatives to gift giving, think about starting a new tradition you can carry into years to come. Maybe it's an afternoon where the whole family decorates holiday cookies or a group hike to a favorite lake. You can even do a family triathlon, where you pick three activities in your community and compete to complete them. These could be as simple as a scavenger hunt, a pie-making contest or a neighborhood bike ride.
Whatever you establish as your new tradition, just know that it can be a 100% cost-free activity and enjoyed by the whole family.
Custom coupons
Sometimes the best alternatives to gift giving are those that tell loved ones you know them best. Consider creating your own coupons for different thoughtful gestures that your loved ones can redeem at any time, and slip these into an envelope for the perfect personalized gift. This is a great way to let them know you're ready to keep giving throughout the year—and when they need it most. Some ideas for custom coupons might include:
Giving a massage
Doing the dishes
Cleaning the garage
Washing the car
Visiting a museum
Taking a day trip to a local point of interest
Creating an hour of peace and quiet
Doing yard work
Cleaning the bathroom
Babysitting so your partner can go out with friends
The possibilities are virtually endless when you tailor your coupons to the interests and passions of those you love.
Cookie exchanges
If you're lucky enough to have family and friends who are bakers, a cookie exchange can be one of the more delicious alternatives to gift giving for the holidays. Especially in times when social distancing is necessary, cookie exchanges allow you to send something that's personal and thoughtful to those you love.
Get together with family and friends, set a date for your cookie exchange and set the rules for how you'll safely exchange your baked creations. As an added bonus, you can include a recipe card so your recipients can replicate your culinary creations.
Gifting your time
It costs nothing to donate your time to a worthy cause this holiday season. As a family or on your own, you can identify a local cause that would benefit from your assistance, then volunteer in your community instead of buying costly gifts. Look for shelters, food banks, animal rescues and environmental organizations that would appreciate a helping hand. Once you've identified an organization, you can reach out to schedule time. As an added bonus, ask about taking photos so you can create a new set of holiday memories commemorating your gift of service.
With these alternative gift-giving ideas, you don't need to break the bank to celebrate the holidays. Getting creative with your gifts this season can encourage you to be more thoughtful and focus on what's really important—reminding your loved ones that you're there for them.
Insights
A few financial insights for your life
Links to third-party websites may have a privacy policy different from First Citizens Bank and may provide less security than this website. First Citizens Bank and its affiliates are not responsible for the products, services and content on any third-party website.
This information is provided for educational purposes only and should not be relied on or interpreted as accounting, financial planning, investment, legal or tax advice. First Citizens Bank (or its affiliates) neither endorses nor guarantees this information, and encourages you to consult a professional for advice applicable to your specific situation.