College · February 14, 2022
What Does My FAFSA EFC Number Mean?
If you're in the process of applying for federal student aid, you've likely wondered, "What does my FAFSA EFC number mean?" EFC, or Expected Family Contribution, has been a source of confusion for many students and their parents.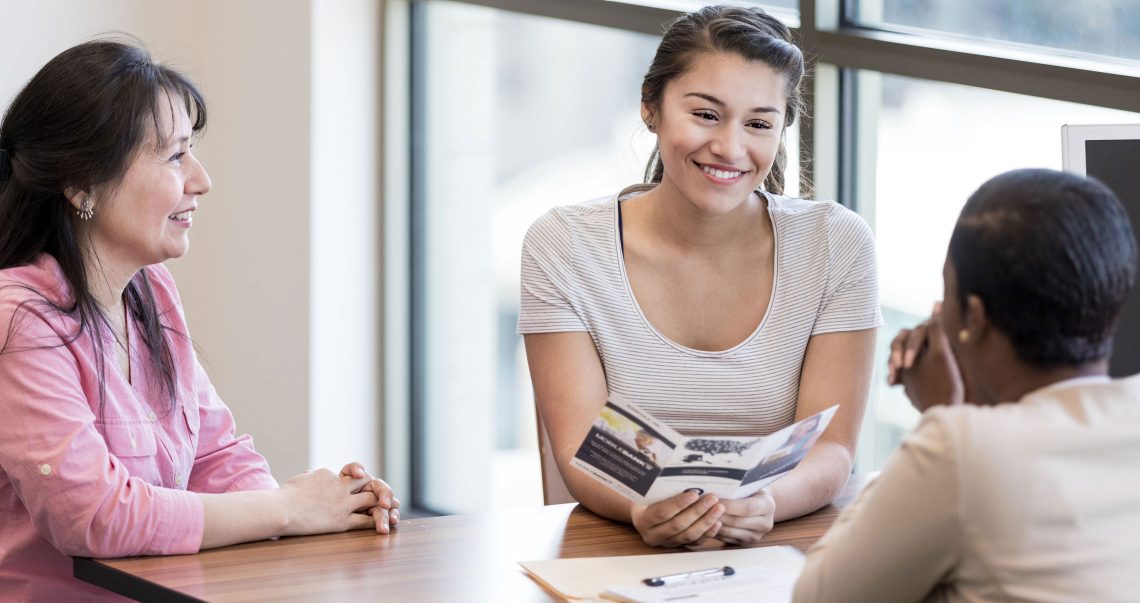 Starting with applications for the 2024 to 2025 school year, EFC will no longer be used to determine student aid awards. However, if you're applying for student aid before then, it's important to understand EFC and how it impacts your financial aid package.
---
What is EFC?
EFC is a number generated by the information you provide when you file the Free Application for Federal Student Aid, or FAFSA. You can find your EFC on the first page of your Student Aid Report. EFC is meant to give an idea of how much your family might be able to pay for college. The federal government and colleges use EFC to decide which types of student aid you're eligible for and how much you'll receive.
If you've asked "What does my FAFSA EFC number mean?" and been told that it's the Expected Family Contribution, you might assume that it represents the amount your family has to pay for college. However, this usually isn't correct. A college can charge you more than the EFC or offer you additional aid that results in a lower contribution from your family. EFC is just a number that helps determine your financial aid award, not a promise that you'll be charged a certain amount.
How is EFC calculated?
There's a formula that uses information about your family's finances to arrive at your EFC. This formula looks at the parents' earnings, assets and income from benefits like Social Security and unemployment. It also takes into account the student's income, savings and benefits, if applicable. How big your family is and how many children in your family are attending college also affect your EFC.
For students who aren't considered dependents of their parents—such as students who are in foster care, currently serving in the military or married—the formula for calculating EFC is different. In these cases, the formula doesn't look at the parents' income and assets. Instead, it calculates EFC based on the student's finances and, if the student is married, their spouse's finances.
How does EFC affect a financial aid award?
Colleges use EFC to determine how much need-based aid you can receive. First, a college finds your cost of attendance, which is the total cost of studying at that school for a year. This figure includes tuition, room and board, and other expenses like textbooks and supplies. Next, the college subtracts your EFC. The result is the maximum amount of need-based aid you can be awarded.
For example, if your cost of attendance is $25,000 and your EFC is $18,000, the college calculates $25,000 - $18,000 = $7,000. This shows that you're eligible for $7,000 in need-based aid.
EFC also affects your eligibility and award amounts for federal need-based aid programs. For example, as of the 2021 to 2022 school year, you may be eligible for a Pell grant if your EFC is no higher than $5,846.
Keep in mind, though, that the connection between your EFC and the aid you actually receive is less straightforward. A college might not give you the full amount of need-based aid that you're eligible for. Or the college could meet your full financial need and give you some non-need-based aid, too. So, your EFC doesn't tell you how much aid you'll receive or how much you'll have to pay for college.
What happens when EFC is discontinued?
EFC is being replaced with the Student Aid Index, or SAI, on the 2024 to 2025 FAFSA. The name change should make it clearer that this is a number used in financial aid calculations and isn't necessarily the amount a family pays for college. There are also some changes to the formula for calculating the number. For example, SAI will allow some students with the greatest need to receive aid amounts that are higher than their cost of attendance.
As you learn about the financial aid process, you may also want to explore options for saving for college. Ask your banking representative about a 529 college savings plan to find out how a tax-advantaged account can help.
Insights
A few financial insights for your life
Account openings are subject to bank approval.
Links to third-party websites may have a privacy policy different from First Citizens Bank and may provide less security than this website. First Citizens Bank and its affiliates are not responsible for the products, services and content on any third-party website.
Your investments in securities, annuities and insurance are not insured by the FDIC or any other federal government agency and may lose value. They are not a deposit or other obligation of, or guaranteed by any bank or bank affiliate and are subject to investment risks, including possible loss of the principal amount invested. Past performance does not guarantee future results.
First Citizens Wealth Management is a registered trademark of First Citizens BancShares, Inc. First Citizens Wealth Management products and services are offered by First-Citizens Bank & Trust Company, Member FDIC; First Citizens Investor Services, Inc., Member FINRA and SIPC, an SEC-registered broker-dealer and investment advisor; and First Citizens Asset Management, Inc., an SEC-registered investment advisor.
Brokerage and investment advisory services are offered through First Citizens Investor Services, Inc., Member FINRA and SIPC. First Citizens Asset Management, Inc. provides investment advisory services.
Bank deposit products are offered by First Citizens Bank, Member FDIC.