College · August 25, 2022
Understanding Grants for College Students
Student loans and scholarships are two of the most common options for students to reduce the financial burden of higher education.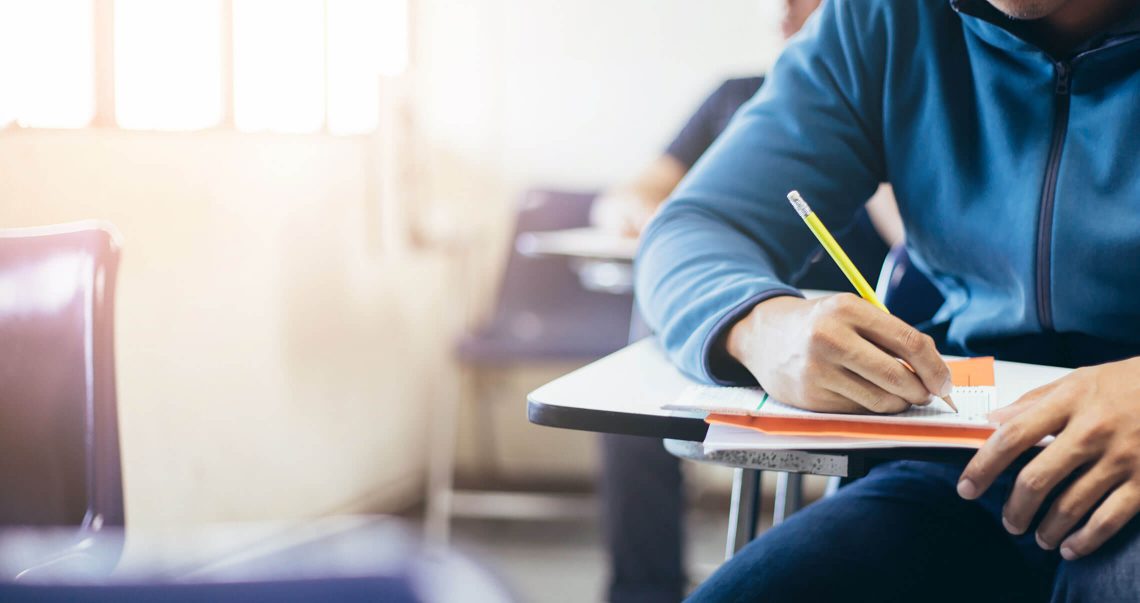 But there's a third alternative that can help cover these education costs: grants for college students. Learn how they work and what types of grants are available as you consider college for your kids.
---
What are grants for college students?
Grants for college students provide financial assistance to help with expenses like tuition, on-campus room and board, and supplies. While student loans must be paid back with interest, grant money comes with no expectation of repayment.
In this way, grants are similar to scholarships as another form of gift aid. They can be based on financial need or awarded for merit, like for academic or athletic achievements. Generally, though, grants are considered to be more need-based than traditional college scholarships.
Types of grants
The federal government is the most well-known provider of college grants, but other sources of grant money include individual states, nonprofits, private organizations and institutional awards at colleges and universities. Students can track down grant opportunities by searching online and speaking with guidance counselors and financial aid officers.
Federal grants
There are numerous federal grants available based on financial need, a student's desire to major in a high-need field or an immediate family member's military service. There are several types of federal grants available to students.
Federal Pell Grant: This is one of the most common forms of gift aid. The amount of the award changes yearly, but eligible undergraduate students with exceptional financial need can qualify for $6,895 for the 2022-2023 school year.
Federal Supplemental Educational Opportunity Grant: Federal Pell Grant recipients who are undergraduates with exceptional financial need receive priority for this grant. Funding is allotted to certain colleges, which then determine eligibility based on information provided by students in the Free Application for Federal Student Aid, or FAFSA, form.
Teacher Education Assistance for College and Higher Education Grant: This federal grant—commonly known as a TEACH grant—gives funds to students who agree to serve at least 4 academic years teaching in a high-need field and working with low-income students.
Iraq and Afghanistan Service Grant: Funds from this grant are designated for students whose parent or guardian was a member of the US Armed Forces and died while serving in Iraq or Afghanistan after the events of September 11, 2001.
State grants
In addition to federal aid, state grant money is available to help with college expenses. In many cases, states will take information from the FAFSA form to determine if a student is eligible for a state grant. Information on grants offered through individual states can be found online. High school guidance counselors and college financial aid offices may also be able to provide information on state grants.
College grants
Colleges and universities are offering more grant aid than ever before to assist with educational expenses. In fact, the College Board noted a 62% increase in institutional grants to students between the 2010-2011 school year and the 2020-2021 school year. Students who've been accepted can research grants available through their college to determine if it's in their best interest to apply for additional financial aid.
Private grants
Searching for grants online can be time-consuming and overwhelming. Narrowing the scope of this search can help pinpoint grant opportunities that may be a match. Students can look into connections they might have to local nonprofits or corporations to learn whether private grants are available at these organizations.
Websites focused on specific careers—such as Nurse.org and the National Science Foundation—also provide an online listing of private academic awards and grants, which can be sorted by interest area.
Grants that target underrepresented communities
Some grants are tailored to specific populations, including women, ethnic minorities and students with disabilities. Minority foundations, professional associations and private corporations may provide these targeted grant opportunities. For example, the Minority Science and Engineering Improvement Program helps minority students—particularly minority women—who are pursuing careers in science and engineering, while the National Federation of the Blind offers scholarships to visually impaired students.
Applying for grants
Wondering how to get a grant for college? The only way to apply for aid from the federal government is to fill out the FAFSA form. Completed FAFSA forms are sent to colleges listed by applicants on the form. Schools use the information to determine how much federal aid, if any, students can receive. Many states and colleges also use FAFSA data—including the amount of the Expected Family Contribution, or EFC—to determine which grants and other aid they can provide.
Some schools require students to fill out more in-depth applications for non-federal aid, like with the College Board's CSS profile. After reviewing a prospective student's FAFSA and CSS profile, colleges send financial aid award letters to eligible applicants they've accepted. This letter will include the amount of any federal grant money that's offered. Schools may also list money they're offering—known as institutional aid—as well as state aid.
After receiving this important financial aid information, students can then apply for other grants that fit their needs.
Practical tips
Grant providers have various deadlines, and some grants are awarded on a first-come, first-served basis. This is why it's best to submit a FAFSA form and CSS profile as soon as possible once they become available each October 1 for the next school year. Students who want to stay eligible for aid generally need to file a FAFSA form each year, and schools may require returning students to resubmit a CSS profile.
It's important to note that while grants are gifts, there are scenarios in which they may need to be repaid either fully or in part. Students will likely need to pay the money back if they withdraw from school early, for example. Likewise, TEACH grants are converted into loans if recipients don't complete their teaching service commitment.
While grants for college students may not cover all expenses related to higher education, this source of funding can still lighten the load significantly for students and their families.
Insights
A few financial insights for your life
This information is provided for educational purposes only and should not be relied on or interpreted as accounting, financial planning, investment, legal or tax advice. First Citizens Bank (or its affiliates) neither endorses nor guarantees this information, and encourages you to consult a professional for advice applicable to your specific situation.
Links to third-party websites may have a privacy policy different from First Citizens Bank and may provide less security than this website. First Citizens Bank and its affiliates are not responsible for the products, services and content on any third-party website.