Welcome CIT and OneWest Bank Customers
CIT Group is now a division of First Citizens Bank
Stronger. Better. Together.
First Citizens BancShares Inc. and CIT Group Inc. recently merged, creating a top 20 US financial institution with more than $100 billion in assets. Operating together as First Citizens, we're now the largest family-controlled bank in the nation. We'll continue the unique legacy of strength, stability and long-term thinking that's spanned generations.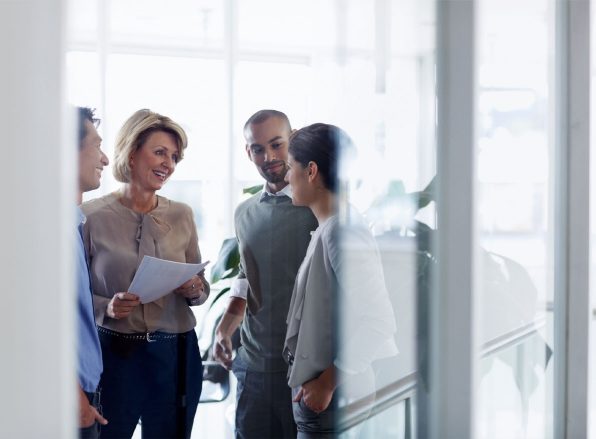 What First Citizens customers need to know
This merger preserves all the things you value about us. Your current day-to-day banking can stay the same as always, and your local branches will continue to operate as usual.
What you'll gain from our partnership is a new level of financial strength and opportunity. We're creating a better bank that delivers more value for all the constituents we serve—including greater resources, new expertise and banking convenience for customers like you.
YOUR TRANSITION TO FIRST CITIZENS
What OneWest and CIT treasury management customers need to know
Consumer and small business banking just got better
Learn all about your transition from OneWest Bank to First Citizens accounts and services.
Commercial banking that's more powerful than before
Get all the details about your organization's transition from CIT treasury management to First Citizens.
Message from our CEO
Play a message from our CEO
Hello. I'm Frank Holding, Chairman and CEO at First Citizens Bank.
This is truly an exciting time for all of us. Our holding company, First Citizens Bancshares, recently completed our merger with CIT Group.
We think this news is important, not just for us, but for the customers and communities we serve.
You see, CIT has established real strength in commercial banking and built one of America's leading direct banks. At the same time, First Citizens has grown by offering best-in-class branch services and made small business banking and wealth management cornerstones of what we have to offer.
This is a merger based on adding strength to strength and ending up with a stronger bank for all. We're now one of the top 20 US banks, which means we'll be able to bring more people more services in more places than ever before.
We're also America's largest family-controlled bank, and that allows us to continue our legacy of stability and long-term thinking that has literally spanned generations.
It will be some time before the two operations, including products and services, are fully combined. Eventually, everything will be under the First Citizens name. But for now, nothing has changed about the way you bank with us or our commitment to you.
I hope you'll check in from time to time, as we'll have more news about the way First Citizens and CIT are building a stronger and better bank for you.
Your Transition Advantages
What you can expect
As we merge our talents, systems and resources, you'll discover an even stronger financial partner by your side.
Look forward to new opportunities for greater banking convenience from any location and an even larger network of First Citizens branches across 22 states coast to coast
Count on a wider network of specialists in specific industries and financial disciplines who can deliver custom strategies for growing your business or managing your personal assets
Expect commercial banking enhancements that will bring a wide array of best-in-class lending, leasing and banking services to middle-market companies and small businesses
FAQ
Our customers are asking
CIT Group is a highly respected financial services company that provides an array of sophisticated financial tools, including treasury management, loans and specialized leasing, as well as advisory services to middle-market companies and small businesses nationwide.
The CIT family of companies includes a direct bank, offering a full array of consumer and small business banking products via digital and telephone access. The CIT family also includes OneWest Bank, a top-rated California bank with branches in the San Diego area and Ventura County.
Not at all. There won't be changes to First Citizens branch networks, and all CIT companies will continue to operate separately as divisions of First Citizens Bank. We currently plan to convert OneWest Bank and CIT treasury management customers to First Citizens in July of 2022. Other conversions to First Citizens will take place at a later date.
Our merger allows you to maintain your existing banking relationships while also providing you with greater convenience and access to enhanced banking services.
If you have accounts at more than one of these banks as of January 4, 2022, FDIC coverage of your deposits will remain separate through July 4, 2022. It's possible that FDIC coverage of your CDs will remain even longer, depending on the maturity date. If you have questions about your FDIC insurance, call the FDIC at 877-ASK-FDIC, or refer to the FDIC website for additional details.
Links to third-party websites may have a privacy policy different from First Citizens Bank and may provide less security than this website. First Citizens Bank and its affiliates are not responsible for the products, services and content on any third-party website.
Bank deposit products are offered by First Citizens Bank. Member FDIC and an Equal Housing Lender. icon: sys-ehl.