Stronger. Better. Together.
CIT Group is now a division of First Citizens Bank
First Citizens BancShares Inc. and CIT Group Inc. recently merged, creating a top 20 US financial institution with more than $100 billion in assets. As the largest family-controlled bank in the nation, we're continuing a unique legacy of strength, stability and long-term thinking that has spanned generations.
Now that CIT is a division of First Citizens, we're not just getting bigger. We're creating a better bank—a one-stop financial destination providing a full suite of personal, business, commercial, and wealth products and services. We're also creating a stronger bank, with greater capacity and ability to offer more convenience and value.
Message from our CEO
Play a message from our CEO
Hello. I'm Frank Holding, Chairman and CEO at First Citizens Bank.
This is truly an exciting time for all of us. Our holding company, First Citizens Bancshares, recently completed our merger with CIT Group.
We think this news is important, not just for us, but for the customers and communities we serve.
You see, CIT has established real strength in commercial banking and built one of America's leading direct banks. At the same time, First Citizens has grown by offering best-in-class branch services and made small business banking and wealth management cornerstones of what we have to offer.
This is a merger based on adding strength to strength and ending up with a stronger bank for all. We're now one of the top 20 US banks, which means we'll be able to bring more people more services in more places than ever before.
We're also America's largest family-controlled bank, and that allows us to continue our legacy of stability and long-term thinking that has literally spanned generations.
It will be some time before the two operations, including products and services, are fully combined. Eventually, everything will be under the First Citizens name. But for now, nothing has changed about the way you bank with us or our commitment to you.
I hope you'll check in from time to time, as we'll have more news about the way First Citizens and CIT are building a stronger and better bank for you.
Everyday banking
What you need to know
For now, there are no changes in how you bank with us. Same service. Same values. In the long term, you'll get more. Together, we'll offer personal service and powerful tools, including:
A commercial banking unit that brings a wide array of best-in-class lending, leasing and banking services to middle-market companies and small businesses from coast to coast
A nationwide direct bank and a network of branches in 19 states, many in high-growth markets
Industry specialists known for their depth of knowledge and ability to deliver custom strategies for growing a business or personal wealth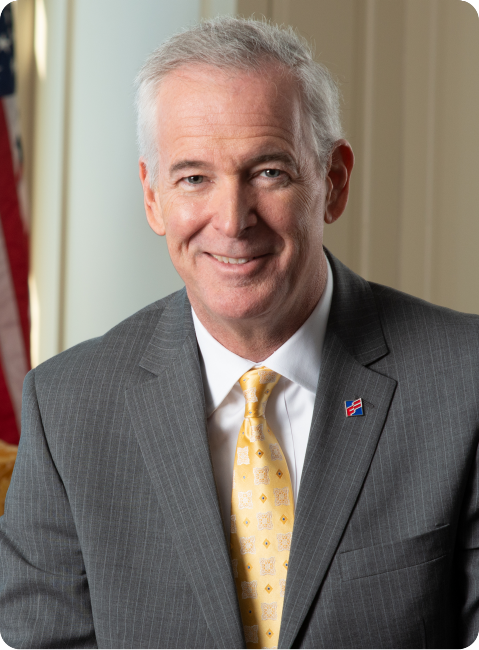 "This is a transformational partnership for First Citizens and CIT designed to create long-term value for all of our constituents including our shareholders, our customers, our associates and our communities."
Frank Holding, Jr.
Chairman and CEO of First Citizens BancShares
First Citizens BancShares, Inc. is a financial holding company that operates its wholly owned banking subsidiary, First Citizens Bank. CIT is now a division of First Citizens Bank. First Citizens BancShares, with more than $100 billion in assets, is publicly traded on the Nasdaq under the symbol FCNCA. Founded in 1898, First Citizens is headquartered in Raleigh, NC, and maintains significant operations centers in New York City, NY; Pasadena, CA; Omaha, NE; Morristown, NJ; Phoenix, AZ; Jacksonville, FL and Columbia, SC.
To keep things simple for you, we'll select the First Citizens accounts most similar to your current CIT Bank accounts. If you like the choices we make, you won't need to do a thing. If you think other choices may suit you better, just speak with your CIT Bank banker on or before November 10, 2022, or your First Citizens banker on or after November 14.
CIT Bank online banking customers who enrolled in online banking on or before September 2, 2022, will automatically be converted to First Citizens online banking on November 14. You'll receive a mail package from us with all the necessary details, including your new login instructions for online banking at FirstCitizens.com. We'll arrange for the automatic transfer of your bill pay payees, but it's important to note that your CIT Bank account history may not transfer automatically. Be sure to log in to your commercial banking account to print or download any transaction history you want to keep by November 10.
Beginning November 14, please contact your existing Relationship Manager for more information about enrolling in commercial online banking.
If you had accounts at both banks as of January 4, 2022, FDIC coverage of your deposits remained separate through July 4, 2022. It's possible that FDIC coverage of your CDs will remain even longer, depending on the maturity date. If you have questions about your FDIC insurance, call the FDIC at 877-ASK-FDIC, or refer to the FDIC website for additional details.
Links to third-party websites may have a privacy policy different from First Citizens Bank and may provide less security than this website. First Citizens Bank and its affiliates are not responsible for the products, services and content on any third-party website.
Bank deposit products are offered by First Citizens Bank. Member FDIC and an Equal Housing Lender. icon: sys-ehl.