Operations · March 25, 2021
5 Benefits of a Focused Procurement Strategy and Team
As manufacturing and distribution companies expand, the need for a focused procurement strategy grows. But crafting your strategy can be difficult. Having input from a dedicated procurement team in-house can prove essential.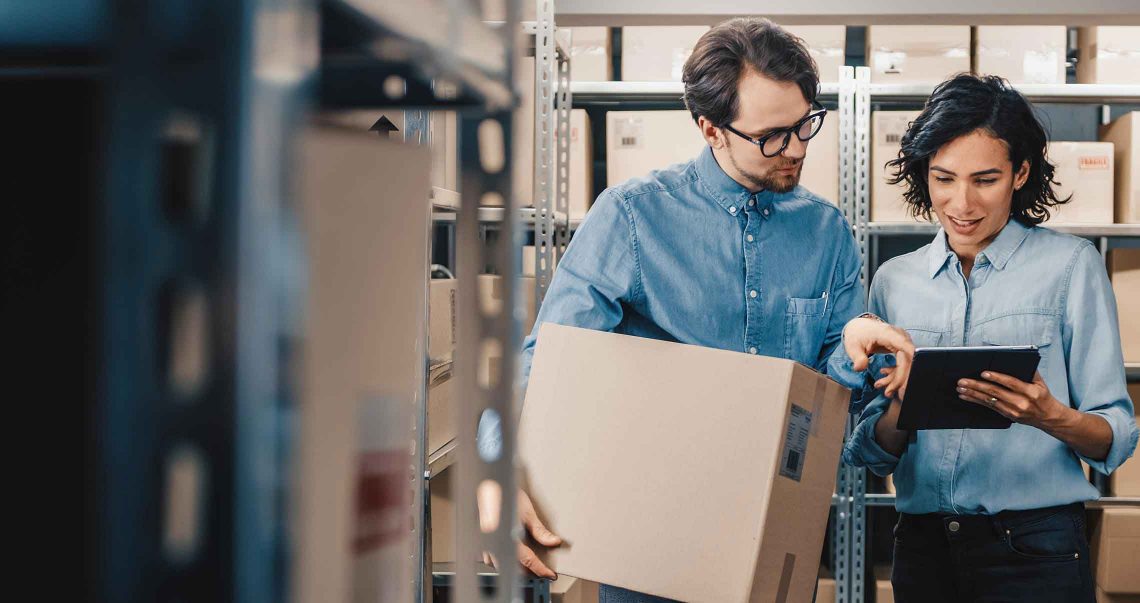 ---
Identifying and onboarding this team is an investment, but when done correctly, the results can lead to significant returns—often in less time than expected. Here are five benefits of taking the time to ensuring your procurement approach is effective and you have the right team in place to put it into action.
1

Stronger supplier relationships

Purchasing agents are critical to strengthening the supply chain. They identify major and otherwise significant players—a key skill, given that the biggest aren't always the best. Then, they vet these businesses, research their facilities and negotiate price, timing and quantity. They also periodically review performance against business objectives and discuss any issues or unexpected benefits with your vendors and suppliers, as well as internally with management and operational teams.

Whether your company's primary goal is to drive down costs while supporting quality, to maintain suppliers that can weather crises or to reduce overall complexity, it's important to cultivate and deepen supplier relationships. These strengthened relationships underpin many of the other benefits your firm can reap from investing in procurement. That's why they're so integral to a long-term, effective strategy.
2

Higher-quality inventories

A strong purchasing team can reduce the quantity of inventory and range of product or material offerings while increasing quality. However, in order to reduce inventory, you may want to invest in software that floor personnel can use to input pertinent information. By tracking information—such as what's selling, how fast and when, what's being returned and why, and what's being damaged and why—procurement team members can adjust ordering. For example, different items may sell better at different times of the year. Procurement professionals can identify fast sellers and order higher quantities. They can also reduce orders for slow sellers or consider replacement options.

Working with operations, your procurement team can determine the source of product damage—such as defective incoming products or poor packaging—and work with the supplier to make the necessary adjustments. By working internally to develop a deep understanding of a product or material performance, the team can streamline product selection, ordering quantities and overall timelines, as well as reduce obsolescence and waste. This way, your procurement team can deliver higher-quality inventories with lower investment requirements.
3

More efficient production

In order to transform purchasing, firms must invest in automation, analytics and digitization. Another major benefit, beyond driving down inventory costs, is more efficient production.

Incoming damaged goods can slow down or even halt your production. Having more uniform, consistent products reduces pre-work and reworks. Knowing that materials will be delivered when scheduled allows your floor supervisors and engineers to plan further in advance. These capabilities can lead to lower overall production times, which further supports pre-planning and helps you to respond to production shocks, such as an extra-large customer order.
4

Better space utilization

Because suppliers and vendors will now be more likely to deliver regularly as needed, there should be less need to hold huge batches of materials at the beginning of the production line, just in case. And if materials and components meet the quality threshold, this can help minimize incoming and outgoing inspections.

If the approach makes sense for your business—and if your suppliers are located close enough—a strong procurement team can efficiently execute a just-in-time strategy to further reduce the amount of space that needs to be allotted to materials, components and finished goods.
5

Better end products and services

When your procurement strategy focuses on relationships, suppliers respond more quickly to quality concerns and work efficiently with your team on warranty issues and replacements. The continuous feedback loop with data, analysis, and internal and external communication drives higher quality and closer relationships with suppliers, the production floor and customer service. This leads to better end products and improved customer satisfaction—which helps foster repeat buying and larger orders.
Investing where it counts
Because of the significant benefits that you can reap by hiring a procurement team, the upfront costs can be well worth the mid- to long-term payoff. Although the investment of funds and time involved in putting together a procurement team may seem substantial, having a focused strategy and the right people to execute it will almost certainly pay for itself—and then some—over time.
Insights
Financial insights for your business
This information is provided for educational purposes only and should not be relied on or interpreted as accounting, financial planning, investment, legal or tax advice. First Citizens Bank (or its affiliates) neither endorses nor guarantees this information, and encourages you to consult a professional for advice applicable to your specific situation.
Links to third-party websites may have a privacy policy different from First Citizens Bank and may provide less security than this website. First Citizens Bank and its affiliates are not responsible for the products, services and content on any third-party website.