Operations · July 17, 2020
Tackling Today's Top Challenges in Wholesale Distribution
In today's online, global economy, business owners are tasked with meeting evolving customer expectations in the face of rising costs and growing competition.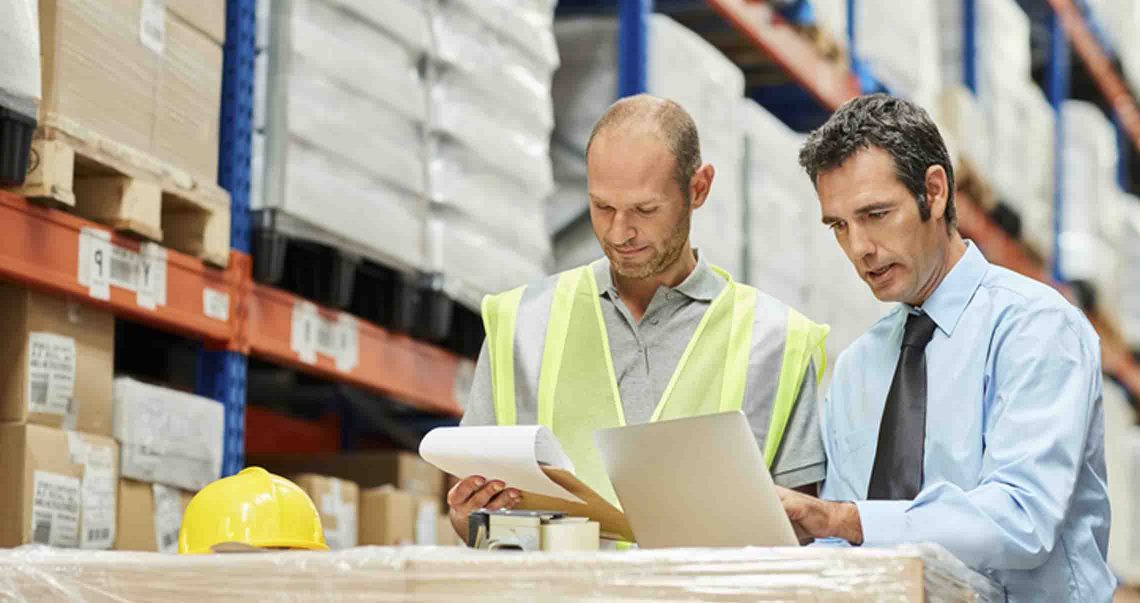 The explosion of online retail has amplified many of the challenges in wholesale distribution. Seizing opportunities to get ahead of the competition requires businesses to be prepared to master the emerging new framework.
---
A customer-driven transformation
Manufacturers and retailers have always known their business models hinge on meeting customer demand. Now, the digital economy has given rise to the expectation for a frictionless experience. Customers want streamlined ordering and fast, convenient, on-demand delivery. Wholesalers and retailers alike need to accurately handle orders while managing a higher volumes of product than ever before.
Competitive businesses fulfill the promise of excellence in all these aspects. Any friction or failure to simultaneously meet these requirements can bring the loss of a sale or customer loyalty.
Globalization and supply chain logistics
Wholesalers play an increasing role in helping manufacturers and retailers hit their mark with every customer. But one of the biggest challenges in whole distribution under this model is increased cost, which is further squeezing already-narrow profit margins.
Globalization has opened up the supply chain for many wholesalers and their manufacturing and retail partners, but it's also ushered in new challenges. The availability and cost of raw materials, as well as related fuel and transportation costs, can be jeopardized by political factors—such as trade wars or political instability—and weather, as well as fluctuations in currency values and exchange rates. Wholesalers can't always pass down cost increases to the retailer. As middlemen, they need to keep prices competitive.
Employees
The push for accuracy and increased speed can raise the cost of hiring, training and retaining the best labor. The increased demand can also generate employee safety concerns. Accidents and injuries not only bring the costs of increased insurance and litigation but also pose risks to wholesalers' reputations.
Changing industry landscape
Online giants, as well as big-box retailers that cultivate both online and brick and mortar presence, wield considerable industry power. With this power comes the ability to pressure wholesalers into meeting tighter timelines, despite narrowing profit margins. Penalties for failing to deliver speed and accuracy can be high, both in terms of actual cost and damaged customer loyalty.
Maintaining buying power and relevance is another current challenge in wholesale distribution. Major market players in manufacturing and retail are moving toward industry consolidation and strategic collaboration. This may lead to more centralized purchasing by retailers and national distribution systems with the ability to bypass some wholesalers. Technology and innovation in logistics may also allow manufacturers to sell more goods directly to end users.
Push for efficiency and innovation
Automation and the right equipment can help wholesale distributors achieve the rigorous controls needed to effectively handle higher volumes at shorter notice. Wholesale distributors can also use technology to improve product and sourcing information, a requirement that is becoming more common and may come with penalties for businesses that don't comply. Technology can improve operations in inventory control, shipping and receiving, accounting, client management, bar coding and other key tasks.
Staying competitive means investing in the best people, systems and equipment for both the front and back end of the business. Having the right financing options lets you remain adaptable to market changes and invest in the solutions you need to address the challenges in wholesale distribution.
Insights
Financial insights for your business
This information is provided for educational purposes only and should not be relied on or interpreted as accounting, financial planning, investment, legal or tax advice. First Citizens Bank (or its affiliates) neither endorses nor guarantees this information, and encourages you to consult a professional for advice applicable to your specific situation.
Links to third-party websites may have a privacy policy different from First Citizens Bank and may provide less security than this website. First Citizens Bank and its affiliates are not responsible for the products, services and content on any third-party website.