International Banking · December 23, 2021
International Business Management: Financial Tools for Thriving Abroad
International business management is more crucial than ever, especially with the world's increasingly remote workforce and technology making it easier to reach customers everywhere. For US-based companies, especially those seeking to build an international business expansion strategy, doing business beyond the borders requires significant financial savvy and organization to bridge the gaps in currency, culture, regulations and red tape.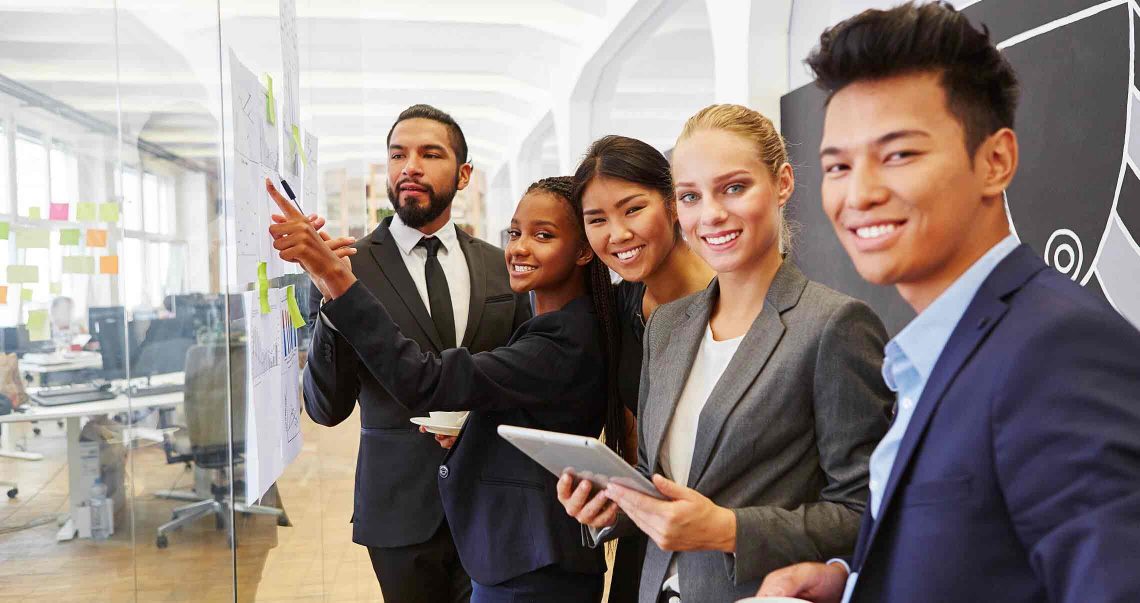 It also means understanding the tools at your disposal and having the know-how to deploy them smartly and strategically. Here are some of the key resources that can smooth the sails of your international business management strategy.
---
Financial tools for international business
For businesses willing to take the time to set up a few financial tools, the advantages of international business management are plenty. From managing currency exchange rates to assuring your business's creditworthiness to vendors, these tools are built to keep your company's global ambitions moving forward.
1

Commercial letters of credit

You never want your company's ability to pay in question. That's why it's important to work with a bank that can issue commercial letters of credit as needed. When a commercial letter of credit is issued, your bank becomes your protective partner of sorts during the transaction. The bank will review documentation for both parties throughout the transaction and make payments only when terms have been met. This will help speed payments and improve your cash flow.
2

Foreign exchange services

When doing international business, currency fluctuation is always a risk. Using a bank offering foreign exchange services can help you avoid these rate changes by locking one in for a particular transaction, protecting against currency depreciation. Forward contracts can also help you capitalize on favorable exchange rates by setting future sell dates for specific amounts of a foreign currency your business holds.
3

Sending and receiving payments

How you send and receive international funds for your international business can impact your revenue. Using a bank with multiple options for sending and receiving international payments can help you reduce transaction fees, access more favorable exchange rates, and speed funds availability when you deposit checks from international clients.
4

Documentary collections

If your business imports or exports goods, costs are always a concern. One way to help reduce those costs is through a bank that offers documentary collections services. These services help importers clear their goods through customs faster and avoid demurrage charges. For exporters, documentary collection keeps payments flowing faster from overseas customers, gaining quicker access to funds when international payments are received for orders and creating a direct bank-to-bank relationship for shipping documents—saving time and money.
5

International wire transfers

When your business needs to send money overseas, international wire transfers are the most secure way to do just that. Working with a bank with international wire capabilities can help you speed payments and build credit with foreign vendors, choose a more favorable currency for payments (US dollar or local), and increase your cash flow by retaining funds until the exact date payments are due.
6

Standby letters of credit

When doing new international business, you might be required to provide a backup payment method for purchases until you build a solid payment history. This is where a bank offering standby letters of credit can help. A bank can prepare this type of letter of credit for you to have on-hand for any transaction where one is required. They can save you the cost of having to make a cash deposit to secure an order, demonstrate your creditworthiness to new vendors and help you save money, as they're less expensive than bonding an order.
The bottom line
No matter the type of international business you want to do or are already doing, it's important to partner with a bank that can empower you in every locale your business operates. This means making sure they supply the financial tools to get your business ready, no matter where in the world it takes you.
Insights
Financial insights for your business
Links to third-party websites may have a privacy policy different from First Citizens Bank and may provide less security than this website. First Citizens Bank and its affiliates are not responsible for the products, services and content on any third-party website.