Industry Expertise · July 20, 2020
Key Principles of Running a Successful Dental Practice
Today's patients think and behave like consumers regarding their healthcare—including their dental care. Running a successful dental practice means viewing your operations from the perspective of a business owner. This mindset will help you provide a high standard of care that meets patients' expectations and drives your revenue goals.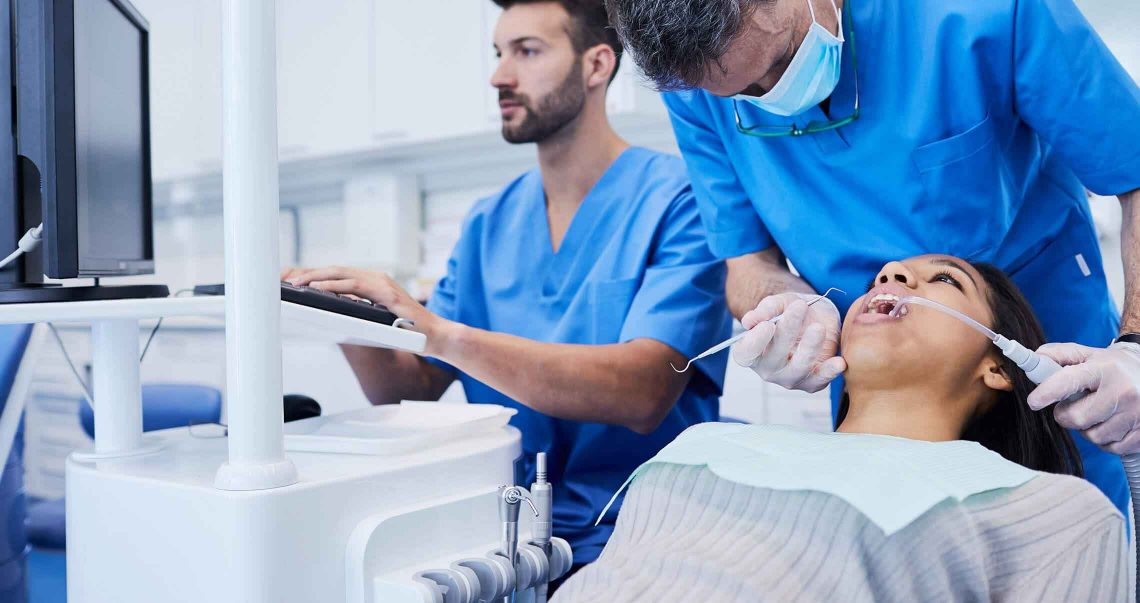 ---
Customer service, satisfaction and retention
To run a profitable practice, you must deliver high-quality services that consistently support your patients' well-being and ensure their ongoing satisfaction. Consistent customer service leads to high customer satisfaction, which drives retention. A high retention rate will help keep marketing costs low, because long-term patients will not only come year after year but also bring their families with them.
Customer satisfaction is driven not only by the quality of service but also by positive interactions with their care providers, easy medical record access, straightforward billing and convenient scheduling. Part of managing a dental office is maintaining consistency through technology systems that support these goals.
Equipment and technology
Invest in technological, operational and financial systems to achieve consistency across all your operations. This will help your patients experience the same level of care at all times.
It's essential to have enough dental equipment for multiple operational rooms so your staff can serve several patients at a time. Perhaps equally important is having a software-based, dental-specific health information system to manage insurance and patient billing. These systems can help store patient information, such as treatment plans for easy access when you need them.
The foundation of a medical software infrastructure is an electronic health record. For scheduling ease, you can implement integrated software that schedules appointments and sends text or voice reminders.
Upfront investment in such software can be expensive—depending on the size of your practice, expect to pay anywhere from $20,000 to $70,000. To cover this expense, you might seek financing in the form of a bank term loan. To provide more collateral, consider including the software with your physical assets for a larger loan. You can also look into cloud-based software-as-a-service models that charge a monthly fee rather than an upfront payment.
Websites and digital marketing
Attracting new customers is a key factor in running a successful dental practice. A robust web presence is the best way to market your practice and make important information easily available to customers. Use an aesthetically appealing layout and include detailed information about your practice, the services you offer and your availability.
Your website can support your practice in other ways, too. For example, some practice management software systems will integrate with your website to enable online appointment setting, modification or cancellation.
Explore other routes for web-based marketing as well. Claim your free Google listing and connect it to your website, so people searching for area dentists can find you easily. Ask your patients to write reviews for your practice online and provide you with testimonials you can place on your website.
Building the right team
Another key component to success is how you staff your practice. Having skilled staff in place will greatly simplify both your dentist and business owner roles. In particular, a trained office manager who helps manage the accounting activities, scheduling and customer service issues is critical. Set the tone for a happy and productive office by being very clear about your objectives for the practice, your expectations for each team member and any deliverables.
A customer-oriented mindset will help ensure your practice focuses on the outcomes that drive success—but to act on those principles, you need the right tools and people in place. Investing in your equipment, technology and employees will help point your practice in the right direction.
Insights
Financial insights for your business
This information is provided for educational purposes only and should not be relied on or interpreted as accounting, financial planning, investment, legal or tax advice. First Citizens Bank (or its affiliates) neither endorses nor guarantees this information, and encourages you to consult a professional for advice applicable to your specific situation.
Links to third-party websites may have a privacy policy different from First Citizens Bank and may provide less security than this website. First Citizens Bank and its affiliates are not responsible for the products, services and content on any third-party website.