Industry Expertise · August 11, 2022
The Pros and Cons of a Fee-for-Service Dental Practice Model
With increasing complexities in the insurance landscape, fee-for-service dental practices are becoming more common. While the traditional reimbursement-based system has insurance companies pay practices after processing patient claims, the fee-for-service, or FFS, approach bills patients directly.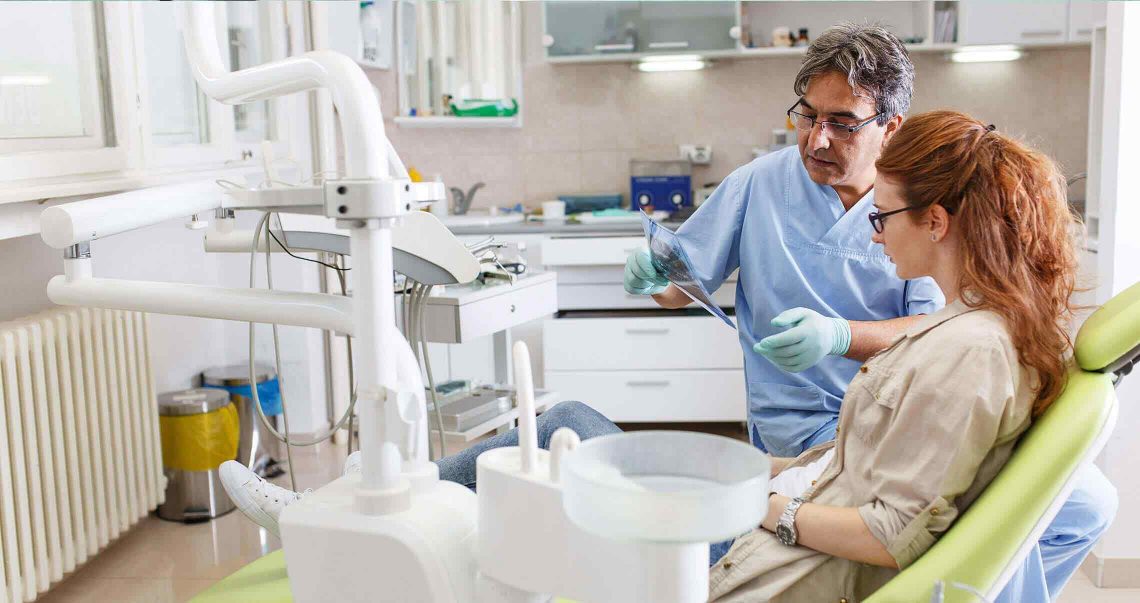 If you're considering a conversion to FFS or adding it into your existing revenue structure, it helps to know the basics, along with some pros and cons to help you make an informed decision.
---
Basics of FFS
In FFS, the dental services you offer aren't limited to what insurance companies might cover. Instead, your contract is with the patient, not a middleman who decides what services are necessary or covered. If a patient wants a porcelain crown, they don't have to settle for the porcelain-fused-to-metal crown their insurance will cover. Your patient can get their desired crown, which your practice will bill the patient for. The patient or your office can then submit to their insurer, if there is one, for possible reimbursement. Practice revenue is based on the services a dentist provides and isn't limited to what an insurer will pay or cover.
With preferred provider option, or PPO, and health maintenance organization, or HMO, plans, dental practices sign on to provide services for one or several insurance companies. In return, those insurers refer patients to the dentist. Dentists then receive a capitation fee for each patient serviced on those contracted plans each month. Those capitation fees create recurring revenue amounting to several hundred to several thousand dollars each month, depending on the practice size. Dentists on PPO and HMO plans have their revenue capped at what the insurance company will pay for a service, which is usually a significantly discounted price.
It's important to note that switching to FFS doesn't mean your office can no longer accept insurance. However, it does mean that adopting this model might bring about some changes in your client base and office finances. Going FFS will interrupt the insurance-based model you've relied on for both patient referrals and recurring income.
Benefits of FFS
When considering a switch to FFS, dentists can look to several of the benefits this business model offers:
Patient ease. Patients no longer have to search for a dentist in-network or fight with their insurance companies to get the care they need. Dentists can deliver expedient care without waiting for approvals.
Increased margins. Instead of having fees capped at rates set by insurers, dentists can receive their full fee. For example, if you were previously only getting a 70% reimbursement from an insurer, FFS models help you recoup that missing 30%.
Fewer patients. PPO and HMO relationships might force your practice to operate on a volume model to make up for lower reimbursement rates. FFS lets you service fewer patients by earning your full rate and may empower you to deliver a higher caliber of care for a smaller patient base.
Ability to still accept insurance. Using FFS doesn't mean you have to stop participating in insurance plans. You can adopt a hybrid model that allows you to serve capitation clients and submit your FFS claims to insurers for reimbursement.
Drawbacks of FFS
While it might be attractive to increase revenues with a smaller patient base, FFS has some noticeable impacts that could prove challenging in your practice:
Potential patient loss. With the increase in upfront fees comes a likely decrease in some patients' ability to pay. Your switch could mean some customers can no longer afford your services.
Loss of recurring revenue. Whether adopting a full or partial FFS model, you'll be losing monthly revenue from capitation fees.
Increased marketing expenses. If you convert to a full FFS practice, you'll lose automatic patient referrals from insurers and may need to increase marketing to draw in new patients.
Need for patient education. Because preventive care isn't typically covered in FFS practices, you'll need to educate your patients on how your new model works and what preventive services will require payment.
Only you can decide what it takes to run a successful dental practice. Whether FFS makes sense for your practice comes down to more than how much you want to be paid and by whom. You'll also need to factor in how much marketing you're willing to do and take the time to understand the impact your switch might have on your existing patient base.
---
We can help you grow your dental practice
Are you looking to finance new equipment, expand your real estate or retain top talent? Discover banking solutions to help you maximize your dental practice's cash flow.
Insights
Financial insights for your business
This information is provided for educational purposes only and should not be relied on or interpreted as accounting, financial planning, investment, legal or tax advice. First Citizens Bank (or its affiliates) neither endorses nor guarantees this information, and encourages you to consult a professional for advice applicable to your specific situation.
Links to third-party websites may have a privacy policy different from First Citizens Bank and may provide less security than this website. First Citizens Bank and its affiliates are not responsible for the products, services and content on any third-party website.