Industry Expertise · July 20, 2020
Don't Let Dental School Debt Stop You From Opening Your Own Practice
If you're a dental student or recent grad trying to figure out your career, chances are dental school debt looms over your decision. The average dental school debt is nearly $300,000, well above the average from all types of graduate programs.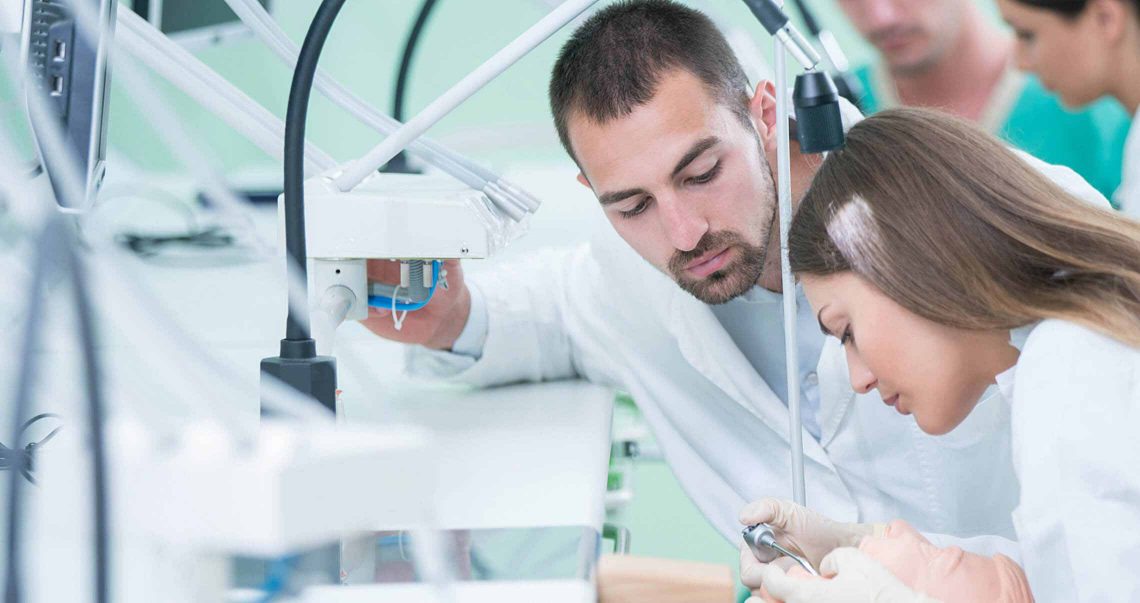 When you owe this much money, it can feel like you have no choice but to play it safe and join a dental group rather than launching your own practice. But you might have more financial options than you think. If you manage your debt effectively, you may still be able to open your dream practice.
---
Dealing with dental school debt
When it comes to handling loans as a new dental school grad, the goal is usually to hang on. Within a few years of entering the field, your earning power will likely increase, and you can start repaying your debt more aggressively.
However, there's no need to wait until that moment arrives to start managing your student debts smartly. Here are some strategies you can implement and options to explore that may put you in a stronger financial position.
Protect your credit score
Be sure to cover at least your minimum student loan payment each month. That way, you won't hurt your credit score. A strong score keeps your financial options open, allowing you to do things like take out dental practice loans in the future. It doesn't matter if you aren't paying off much of the balance at this point—at least make your minimum payments in full and on time.
Stretch out the payment timeline
To reduce how much you owe per month, you might choose a student loan repayment plan with a longer timeline. For example, if you're currently on a 10-year term, see if you can refinance to 15 or 20 years. This would lower your payment and may buy you time until you start earning more. However, bear in mind that you'll pay more over time because of interest.
Set up auto payments
Some lenders offer an interest rate discount if you set up automatic payments from your bank account. If you're already making the scheduled payments, this is another way to free up some funds each month.
Remember income-driven repayment
Dental school loans from the federal government often offer income-driven repayment options. These cap your monthly payments to between 10% and 20% of your discretionary income, depending on the specific program you enter. However, keep in mind that in some situations, your payment may be low enough that you actually aren't making a dent in the principal or even fully paying off the interest. 
Consider consolidating or refinancing
Another way to potentially save money is to see whether you can consolidate or refinance to a lower loan interest rate, especially if rates have been falling. If you refinance federal loans with a private lender, you'll be giving up certain benefits, like income-based repayment.
Launching your practice
Dental office startup costs vary widely depending on the practice's size, location and services offered. As you set your budget, consider these major categories.
Building costs: You'll need to buy or lease an office space, as well as make any necessary renovations and repairs, so it's ready for your practice.
Equipment: This includes your dental chairs, diagnostic equipment, medical supplies, computers, office furniture and other items.
Marketing: In the beginning, you'll need to spend more on marketing to promote your new practice and build your patient list.
Operating expenses: It takes time to build up your patient revenue, so you need a reserve to handle the cost of staff salaries, utilities, insurance and emergency expenses. Consider putting aside at least $75,000 as a reserve from your business loan.
When you're already carrying a sizable amount of dental school debt, it can seem unwise to borrow even more. But so long as you've protected your credit score and are keeping up with your dental school debt payments, you'll be in a good position to seek financing to help you launch your practice.
Investing in your career
While working at a dental group can mean steadier income now, launching your own practice could end up being the better long-term move. Not only will you earn a higher future salary, but you're also building a practice that you could sell when you retire. When you work for someone else's dental group, your work builds their net worth instead of yours.
Launching your own practice does come with risks. You'll have to borrow more money and take on the stress of running a business. As you weigh the tradeoffs, remember that you have options, even with higher-than-average dental school debt. A loan specialist or financial advisor can help you better understand what it would take to launch your practice and start building your dream career.
Insights
Financial insights for your business
This information is provided for educational purposes only and should not be relied on or interpreted as accounting, financial planning, investment, legal or tax advice. First Citizens Bank (or its affiliates) neither endorses nor guarantees this information, and encourages you to consult a professional for advice applicable to your specific situation.
Links to third-party websites may have a privacy policy different from First Citizens Bank and may provide less security than this website. First Citizens Bank and its affiliates are not responsible for the products, services and content on any third-party website.