Industry Expertise · October 29, 2020
The Effects of Offshore Manufacturing and How Businesses Can Respond
Offshore and international manufacturing has increased pressure on US corporations, which has lead to fluctuating costs and greater competition. Over the last 30 years, various factors have helped usher in the globalization era, such as the rise of wages in the US, the increasing industrialization of poorer countries and the desire to reap the benefits of lower wages abroad.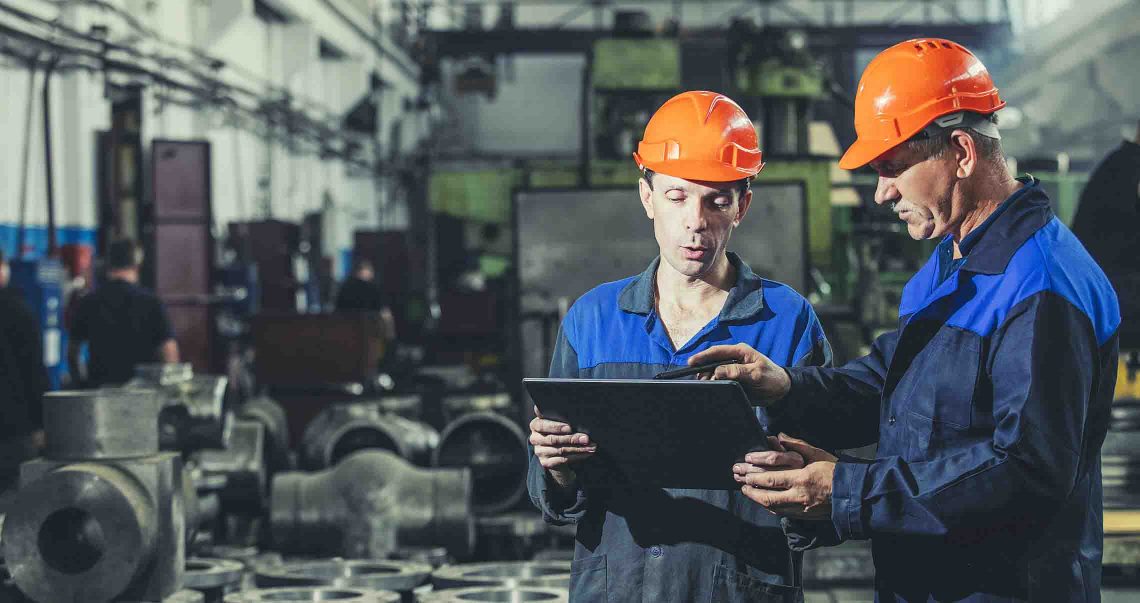 Huge technological increases have fueled this era of globalization. The most significant development was the creation and expansion of underseas telecommunications fibers that enabled automatic, split-second transfer of calls, data and information across oceans. Consequently, offshoring became a common practice. The effects of offshore manufacturing on the global market are numerous. Companies have had to confront both its positive and negative impacts.
---
Advantages
In capital-intensive industries like manufacturing, offshoring provides a distinct financing advantage. By outsourcing manufacturing to companies in China, Mexico or elsewhere, a company can keep millions of dollars of machinery and other equipment off its balance sheets. This lowers the business's debt-to-equity ratio, making the company less risky for bank financing. Also, by using offshore entities, companies can expense their manufacturing costs instead of depreciating those asset purchases over long machine and building life spans. This provides another major financial advantage, particularly for mid-sized and larger companies. The ability to load these overseas operations with costs ultimately reduces the firm's corporate tax burden.
Yet another often-cited advantage is lower labor costs, especially in unionized industries. Wages can be significantly lower in developing countries, which have a lower standard of living than the US. Lower production costs drive higher gross margins and greater profits. 
Drawbacks
Offshoring also introduces major challenges. The US has been engaged in a prolonged trade battle with China—a critical manufacturing hub for many American companies—and is making overtures to other countries. Supply chains have become increasingly complex. Those driven purely by relationships and not by ownership require rigorous vetting and continual nurturing. Usually, the more complex the product, the more components there are—and the more points that exist in the supply chain. All of this increases the number of businesses, the number of people and the risk of a breakdown, as well as the intensity of the potential fallout.
This complexity could also lead to quality issues. Companies also risk transferring their proprietary and technical knowledge of processes, methodologies and other intellectual property to companies that could steal this information and exit the supply chain.
Offshore competition
US-based businesses must contend with this offshore manufacturing competition and their inherent advantages. To compete smartly and effectively, US businesses must successfully address one or more of the aspects that make offshoring attractive. Since offshoring generally drives down prices, competing on price will typically lead to losses.
Instead, companies with US manufacturing operations must focus on driving efficiencies to lower costs. By measuring all components of the manufacturing process, they can identify areas for improvement, whether through productivity increases, new technology or other means. Another way to compete is to focus on highly complex items made in smaller batches that need quicker delivery times. Overseas competitors would be at a disadvantage due to the complexity of the supply chain and the shipping times.
Companies can also differentiate themselves from offshore competitors in quality. This includes product-inherent quality, warranty and service quality, as well as delivery times and overall customer service. To drive service quality, companies can build out a customer service organization that offshore competitors can't match because they lack the necessary market or customer familiarity.
Sound financial management
A strategic approach to your company's finances is a key tool that can help your business adapt to a complex market environment. By building a relationship with a business banker, you can tap into resources, analysis and feedback that you may be overlooking. Making the fullest use of financial tools and options can help you effectively address the effects of offshore manufacturing, so they work in your company's favor.
Insights
Financial insights for your business
This information is provided for educational purposes only and should not be relied on or interpreted as accounting, financial planning, investment, legal or tax advice. First Citizens Bank (or its affiliates) neither endorses nor guarantees this information, and encourages you to consult a professional for advice applicable to your specific situation.
Links to third-party websites may have a privacy policy different from First Citizens Bank and may provide less security than this website. First Citizens Bank and its affiliates are not responsible for the products, services and content on any third-party website.