Industry Expertise · May 06, 2021
Agriculture Growth: Bouncing Back From Pandemic Disruption
Each of the agricultural industry's segments along the farm-to-table journey has been impacted in some way by the COVID-19 pandemic. The spread of the virus—along with measures taken by governments and organizations to mitigate infection rates—introduced volatility across the industry into supply chains, commodity markets, workforce planning and consumer demand.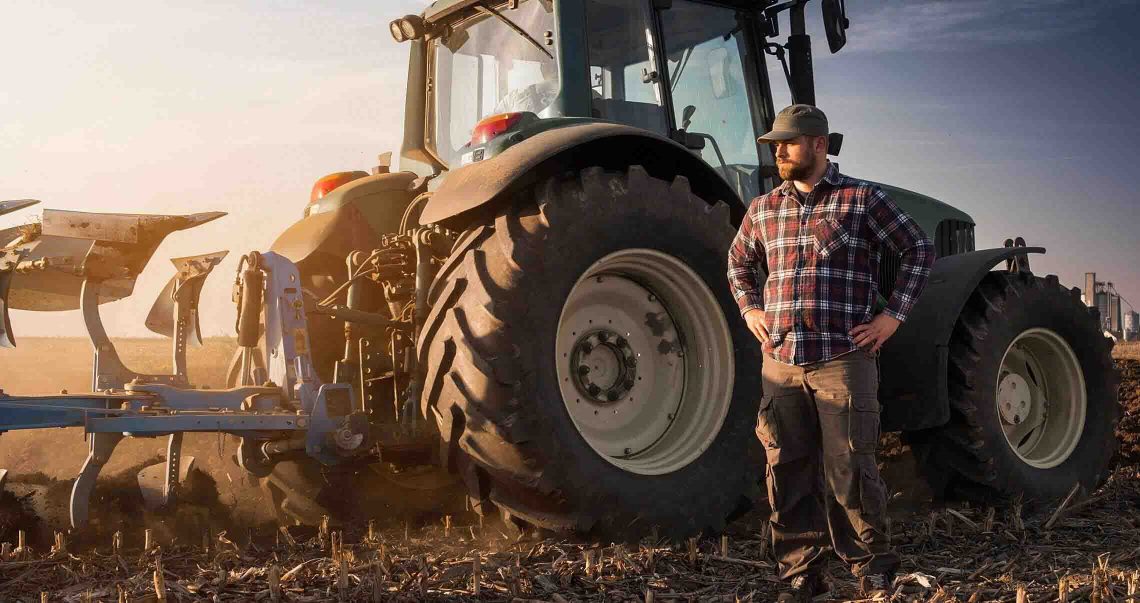 Although agriculture growth and commodities took a hit early in the pandemic, they seem to be on the road to recovery. According to the World Bank's October 2020 Commodity Markets Outlook report, demand was already rebounding in the third quarter of 2020 in response to "easing lockdowns," and growth is expected to continue through 2021 (PDF).
That recovery won't happen on its own, though. In order to best position themselves for continued agriculture growth, business leaders need to plan strategically across entire operations while keeping in mind that it may be quite some time before the threat to their operations is actually diminished.
---
Bring employees back safely
Many businesses will start the path to recovery by bringing back employees or gradually increasing staffing levels. Although this can help ensure your company is ready to take on the demands of the market, you'll want to prioritize maintaining a safe and healthy workforce above all.
Tactical policies can start by making personal protective equipment available to all employees at no cost to them. Stagger shifts and breaks to reduce production floor crowding. Institute medical leave policies that let employees take off without penalty when they or someone in their immediate household feels ill or needs medical treatment. Further, offer robust medical insurance benefits or wages that are sufficient to access government-subsidized plans. If your company employs a lot of workers within a geographic area, you may want to reach out to local public health programs to provide support for vaccination initiatives that serve your employees and their communities.
Review business partnerships
For some business leaders, reimagining partnerships and logistics can strengthen the bottom line. Pandemic-induced supply chain disruptions and panic buying created logistical problems that many suppliers and buyers alike had never experienced before. If your business faces challenges, chances are your customers and vendors do, too. Therefore, it may be time to think about taking an innovative, relationship-based approach to supply chain management.
Begin by filling any gaps in supply chain visibility. Reach out to key vendors and B2B customers to get a handle on their flexibility and pain points. You can collaborate to craft mutually beneficial business arrangements. Then, strengthen your data collection systems and practices to ensure internal and external stakeholders have the most reliable information.
Improve operational efficiencies with digital transformation
The US agriculture industry is increasingly combining information technology with operational technology to tap into operational efficiencies and scale production according to changes in demand. Automation, as a result, has evolved from fixed devices to adaptive systems that integrate multiple connected solutions, providing flexibility.
With a system that can think and react more quickly and reliably than humans, companies can maximize yield while maintaining quality in the final product. For starters, a processing company can integrate robotics, image processing and statistical modeling into one system to cut and debone poultry. A strategic digital transformation can turn an entire processing plant into a "smart plant." This is essentially an agile system that collects and analyzes data to adapt to real-time information, self-optimizes operational performance, informs scaling production up or down, and even runs entire production processes.
Manage cash flow strategically
Lastly, keep a watchful eye on cash flow. Understand the mechanics of your break-even point. Think about postponing expansion until you get a strong handle on the expenses needed to address safety and volatility concerns. Also, before you make cuts to staffing or key expenses, investigate available federal relief options that might help you maintain a better cash flow. In the agriculture industry, adequate capital is crucial for the agility you'll need to pivot during surges in either market demand or virus spread.
Although the agricultural industry is on the rebound already, business leaders will require strategic planning to get operations fully ramped up in their new normal. Speaking to a trusted consultant can help you determine the best approach for your business.
Insights
Financial insights for your business
This information is provided for educational purposes only and should not be relied on or interpreted as accounting, financial planning, investment, legal or tax advice. First Citizens Bank (or its affiliates) neither endorses nor guarantees this information, and encourages you to consult a professional for advice applicable to your specific situation.
Links to third-party websites may have a privacy policy different from First Citizens Bank and may provide less security than this website. First Citizens Bank and its affiliates are not responsible for the products, services and content on any third-party website.