Technology · November 18, 2021
Why Is High-Speed Internet for Rural Areas Important?
The global pandemic has illuminated the importance of good internet connectivity at home. More than just a nice-to-have perk, high-speed internet is crucial for telework. But according to the Federal Communications Commission, approximately 18 million Americans don't have access to broadband, and the vast majority of those unconnected Americans reside in rural areas. The lack of internet for rural areas doesn't just affect the people who live in these online deserts, but also companies that are headquartered or want to reach customers there or wish to offer remote work opportunities for rural employees.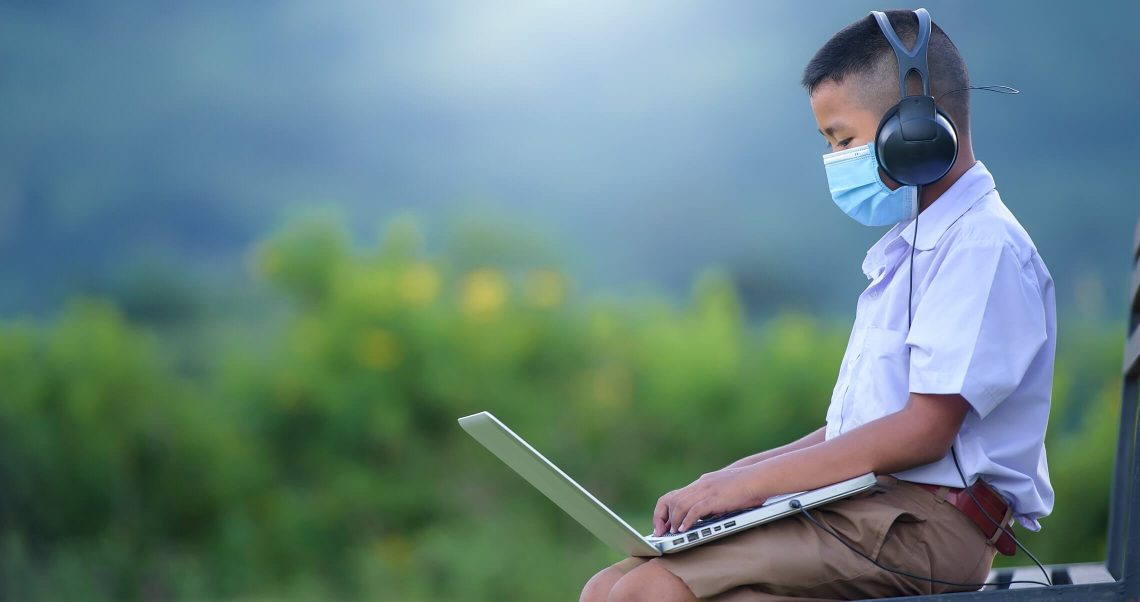 ---
Understanding how to get high-speed internet for rural areas can help your business better serve both its employees and customers. Here's what you need to know.
Why rural areas are unconnected
There's a simple reason why rural areas are less likely to have access to high-speed internet—the profit margin for internet service providers. Since rural homes and businesses are spread far apart, it costs service providers more money to lay fiber-optic cables across the miles that separate buildings, and there are fewer customers to pay for it. Internet service providers are making a business decision by refusing to expend a great deal of capital to connect only a small number of homes and businesses.
Unless, and until, high-speed internet is considered a utility, rural residents will face the problem of reduced or non-existent internet access. This leaves unconnected residents with several less-than-ideal options. Either they pay a hefty monthly fee for satellite internet (which is less robust and slower than fiber-optic internet), rely on wireless devices such as phones or tablets to get connected or use public Wi-Fi for their connectivity needs.
The cost of rural internet deserts
There are serious consequences for a lack of connectivity in rural areas. Without reliable access to the internet, rural Americans can't take advantage of remote work, telehealth appointments or online schooling. These issues were particularly acute during the pandemic, when businesses, offices and schools were shuttered, but it's a serious problem even without a widespread lockdown.
If remote work becomes a permanent option for your company, employees may consider moving to more affordable, rural areas in the future. Remote work opportunities also open up the talent pool beyond metropolitan areas. But if younger families and professionals can't count on broadband internet in rural areas, it could make it harder to attract and retain a wider range of talent.
How to get high-speed internet in rural areas
Although the lack of broadband internet is a serious problem for rural areas, there are many things rural residents and business owners can do to help connect their communities.
For instance, many rural communities have taken a page from farmers of the 1930s who formed cooperatives to get electricity. Using the infrastructure already in place under these already-established electric and telephone cooperatives, internet co-ops can get communities online, too. In 2017, the Taylor Electric Cooperative in Abilene, Texas, launched a successful internet access pilot program, with engineers connecting one apartment complex and subdivision at a time using the co-op's existing technology and personnel.
As a company, you can help rural employees and customers by advocating for expanded broadband access and the formation of co-ops. Get acquainted with state and local laws that may prohibit cooperatives from providing internet services. Call lawmakers and inform rural employees and community members about the potential for co-ops. It's important to let your state representatives know high-speed internet should be considered a utility, and the federal government can and should do more to connect rural areas.
Insights
Financial insights for your business
This information is provided for educational purposes only and should not be relied on or interpreted as accounting, financial planning, investment, legal or tax advice. First Citizens Bank (or its affiliates) neither endorses nor guarantees this information, and encourages you to consult a professional for advice applicable to your specific situation.
Links to third-party websites may have a privacy policy different from First Citizens Bank and may provide less security than this website. First Citizens Bank and its affiliates are not responsible for the products, services and content on any third-party website.