Security · July 08, 2021
Social Media Cybersecurity: Is Your Company Vulnerable to Hacks?
Social media has become a primary tool for many businesses to market their products and services and connect with customers. In fact, 52% of small businesses post on social media daily. But what many businesses don't realize is that the same platforms that help them reach their audiences can also make them vulnerable to a hack. That's why it's essential for social media cybersecurity to be a top priority when your business uses these digital channels.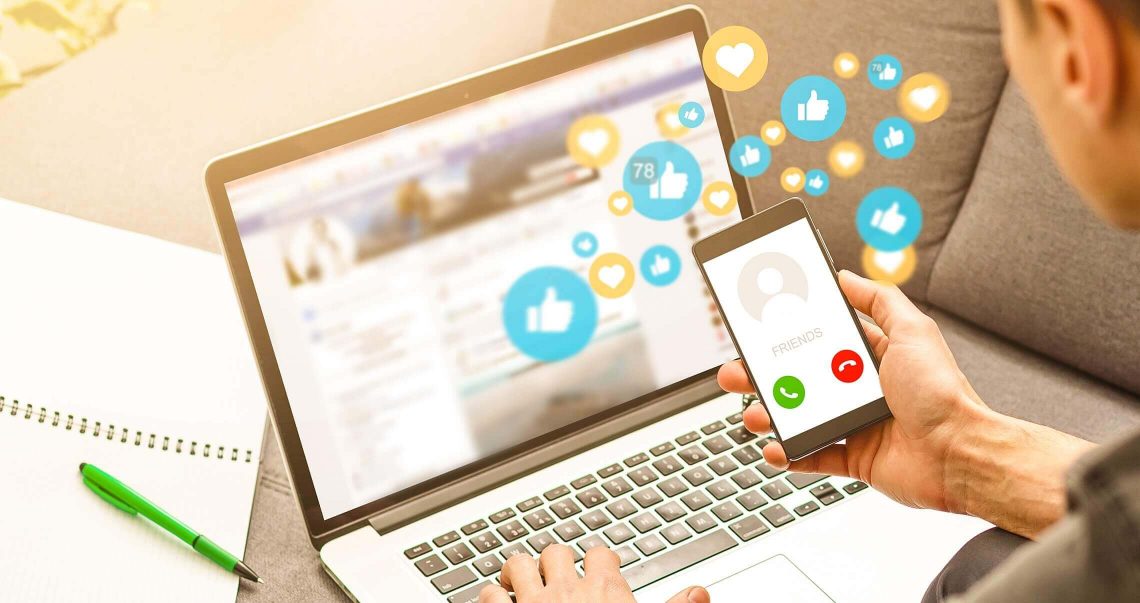 ---
Why cybercriminals go after social media accounts
The whole premise of social media is based on sharing information and connecting with others through words, pictures and video. However, too much sharing on a publicly displayed platform can enable attackers to silently collect data that could compromise business security.
Even a seemingly innocent office photo posted on Facebook or Instagram can be exploited by cybercriminals, who can zoom in on images of computers, whiteboards or employee badges. A video posted on YouTube, Facebook or Instagram might give a hacker insight into the building layout and floor plan, security and entry procedures, as well as sensitive company information in the background. Or, criminals may use employees' social media posts to gather personal information that allows them to guess passwords and gain access to business email accounts.
With this in mind, carefully screen any photo or video published on social media for these access points for hackers. You can also blur, block or remove any potentially compromising elements with photography software.
4 common social media cybersecurity threats
While attackers are always becoming more creative in their hacking efforts, most attacks fall under a few common categories.
Phishing attacks: A cybercriminal can use information collected via social media to send a phishing email to trick users, including your customers and employees, into clicking on malicious links or sending personal data to the hacker. This ultimately compromises your brand trust and reputation.
Social engineering: Similar to phishing attacks, social engineering involves cybercriminals possibly reaching out to your employees or customers via phone, text or email to trick them into sending personal information, providing credentials or even sending money.
Account takeover: An account takeover is when a cybercriminal hijacks your company's social media, perhaps through phishing or social engineering attacks. They can then post offensive messages from your official account, compromising your brand. Or, they can use your official account to trick customers into giving up valuable personal information.
Brand impersonation: Cybercriminals don't even need to take over your official business social media accounts—they can just create a fake company account or fake accounts for people in your business who carry authority, such as owners, executives or employees. With these, they can impersonate your business and trick followers.
Keeping your business social accounts secure
Knowledge is the first step to stopping social media cybersecurity threats. It's important to train and educate your employees on how to detect and prevent social engineering and phishing attacks. Talk about the dangers of disclosing too much information on their social media platforms.
In addition:
Minimize the number of employees who have access to your social media login credentials.
Account passwords should be changed regularly and employees shouldn't share passwords, even within the same department or division.
Monitor social media platforms frequently and look for any suspicious activity. Report any fraudulent or fake social media pages immediately to the platform administrators.
Invest in third-party cybersecurity tools. All computers and other devices—including company smartphones and tablets—should be equipped with the most up-to-date firewall and antivirus software.
Securing your social media channels from these vulnerabilities is an important component of your cybersecurity efforts. The first step is to start talking to the key stakeholders in your business about putting together a strategy to safeguard your business from this emerging threat.
Insights
Financial insights for your business
This information is provided for educational purposes only and should not be relied on or interpreted as accounting, financial planning, investment, legal or tax advice. First Citizens Bank (or its affiliates) neither endorses nor guarantees this information, and encourages you to consult a professional for advice applicable to your specific situation.
Links to third-party websites may have a privacy policy different from First Citizens Bank and may provide less security than this website. First Citizens Bank and its affiliates are not responsible for the products, services and content on any third-party website.