Security · September 09, 2021
Types of Business Risks That Your Business Should Prepare For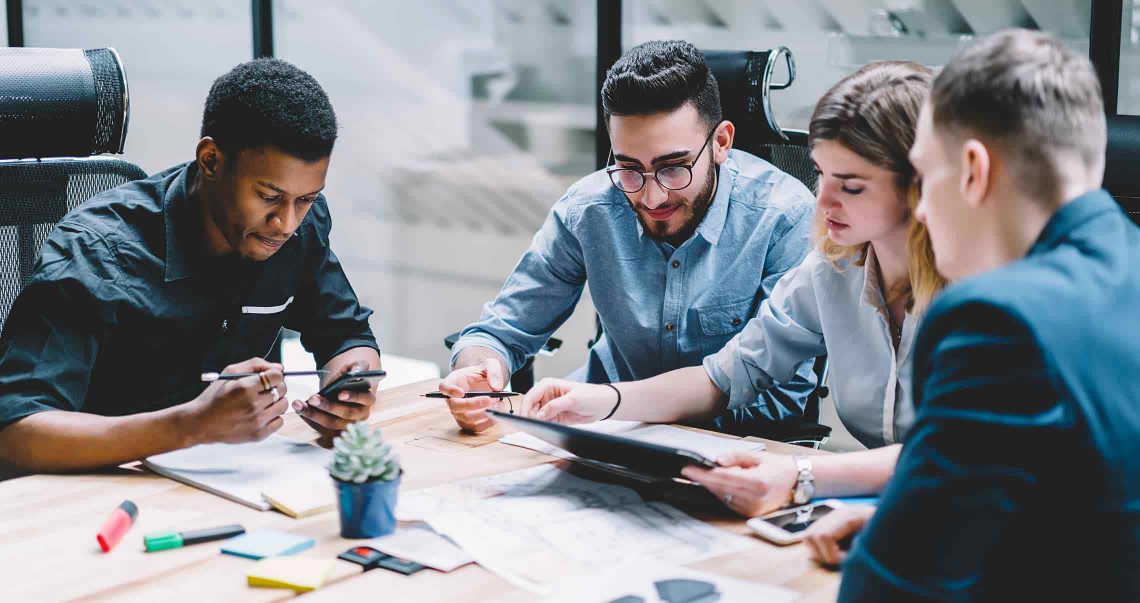 ---
The best way to prepare to weather the dangers is to understand the main risks that are out there and build a strategy to manage them. To get you started, here's an overview of several common risks businesses can face and some concrete steps you can take to be prepared for them.
Cyberattacks
Businesses have lost money to extortion, had intellectual property stolen or found customer data compromised in high-profile attacks. To guard against cybercrimes, they likely need to employ cybersecurity professionals to continually upgrade their security measures and patch weaknesses. They might also consider employing independent ethical hackers to spot vulnerabilities before criminals find them.
Pandemics
The COVID-19 pandemic made it clear that infectious diseases can wreak havoc on the economy. Companies can get ready for future outbreaks by drafting pandemic preparedness plans, making sure they have the technology in place to conduct business remotely when needed and establishing a clear order of succession in case managers fall ill or need to quarantine.
Natural disasters
Extreme weather events, earthquakes and other environmental crises can shut down businesses in affected areas. Companies can prepare by training their workforces in disaster risks, conducting drills and creating backup plans in case certain locations go offline. Companies may also want to think critically about their own impacts on the natural world to make sure none of their actions destabilize the environment.
Embezzlement
Theft by employees diminishes a company's resources and can hurt its public image. Businesses can deter embezzlement by setting up a system of checks and balances so employees' actions are scrutinized and no one has exclusive access to company accounts. In addition, companies should hold regular audits by outside firms.
Lawsuits
Defending against a lawsuit can use up a company's funds, and it may lose a significant amount of money if the court sides with the plaintiffs or settles the suit. Lawsuits can also erode customers' and vendors' trust in a company. To manage this risk, companies should hire attorneys to review their actions for legal compliance. Businesses need to have robust processes in place to test product safety, and they should adopt whistleblower policies to protect employees who report violations.
Supply chain disruptions
Companies may find themselves suddenly unable to buy essential materials if a longtime supplier faces a crisis. They may benefit from building working relationships with multiple suppliers in different regions so they aren't overly reliant on one source. And executives may be smart not to adhere too closely to a just-in-time management model that could leave their company in the lurch if supplies aren't available right away.
PR fiascos
A company that's the target of a social media campaign or the subject of critical news coverage will likely lose customers and may find other businesses less willing to enter into partnerships. Companies can mitigate this risk by being selective about who is allowed to speak for the organization. For example, an intern shouldn't have unsupervised use of the official Twitter account.
Companies may want to maintain open communication with journalists, so they can share their side of the story with the media when problems arise. And it's best to cultivate an inclusive, ethical workplace culture so employees will be less likely to have grievances that might go viral.
Regulatory changes
Changes in law or policy can force businesses to revamp their operations overnight. Companies can avoid being blindsided by tracking policy developments. They should evaluate their procedures to ensure they aren't skirting any legal gray zones or taking advantage of loopholes that lawmakers might eliminate.
Technological advances
Technological progress can put a company out of business if its flagship product becomes obsolete. To guard against this risk, companies can invest in research and encourage employees to develop innovations. Companies may also want to evaluate how their organizations handle internal challenges and disagreements to make sure new ideas have a chance to be heard.
Investing in preparedness today can help your company tackle the types of business risks you may encounter in the future.
Insights
Financial insights for your business
This information is provided for educational purposes only and should not be relied on or interpreted as accounting, financial planning, investment, legal or tax advice. First Citizens Bank (or its affiliates) neither endorses nor guarantees this information, and encourages you to consult a professional for advice applicable to your specific situation.
Links to third-party websites may have a privacy policy different from First Citizens Bank and may provide less security than this website. First Citizens Bank and its affiliates are not responsible for the products, services and content on any third-party website.