Security · July 01, 2021
4 Steps to Avoid Digital Transformation Failure
In the past several years, digital transformation has become a high priority for businesses. The pandemic-induced office closures that required employees to work from home made these efforts more essential. Unfortunately, this added pressure forced many businesses to accelerate their digital transformation timeline to their detriment, leading to mistakes during rollout. However, speed was only one factor.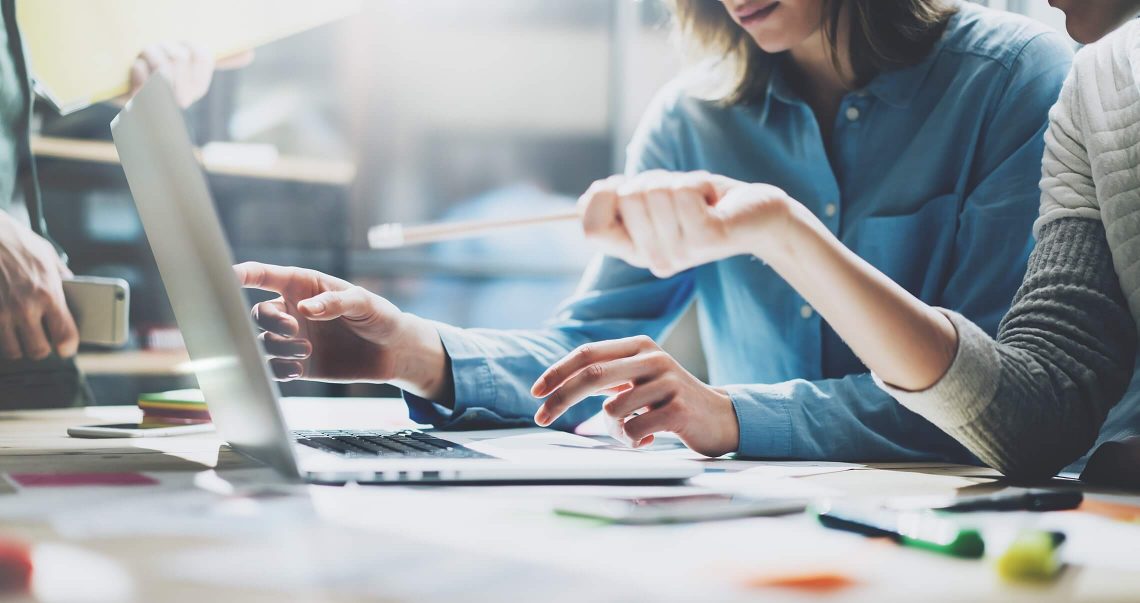 ---
Here are four steps businesses can take to avoid digital transformation failure.
1

Establish clear goals and a road map

As the pandemic and other natural disasters have shown, failing to plan for potential outcomes can have serious consequences. Every good plan begins with clearly defined goals at both the corporate level and department levels, and it's no different with digital transformation. All levels of management need to know how these goals relate to your company's overall objectives in order for the transformation to fully succeed.

Once your goals are clear, the next step is to craft a strategy—the road map—to get there. According to Harvard Business School (HBS), committing to a strategic plan ensures all decision-makers and their teams are aligned on the same goals. "This creates a shared understanding of the larger strategic plan throughout the organization." Nor should strategies remain stagnant, notes HBS. "They should evolve with new challenges and opportunities."
2

Pilot changes

Begin your digital transformation rollout with a pilot group. What group or department is the most digitally savvy in the company? Start with them, then move on to the next savviest. Ensure your IT team obtains detailed feedback from the pilot group and create a process to do so, paying close attention to goals. Be aware that IT personnel can sometimes get mired in the details and forget the overall company objectives.

Make sure IT feels their honest input is welcomed and heard, too, and create a safe space for that input to occur. The more they feel involved, the greater the amount and quality of feedback you'll get. They may make the best suggestions to improve efficiency and effectiveness as you expand testing.
3

Invest in security

To quickly achieve digitalization, some businesses may overlook security—but this could make all your efforts for naught. Hackers don't just go for the big companies, either. Lax security makes small businesses a particular target, accounting for 28% of data breaches in 2020, according to Verizon's 2020 Data Breach Investigations Report.

Install the best security software system you can afford and develop a plan to prevent and counter cyberattacks quickly, as a rapid response can prevent issues from escalating. For example, by quickly determining that an employee clicked on a phishing link, your IT team can immediately remove that employee from the network and correct the issue. Without such a plan, you may not detect a breach for days. By then, the hacker likely has embedded in the network.

With this in mind, it's important to train your staff in security. Teach users about phishing attacks and the protocols to follow, including what to do if they mistakenly did not follow that protocol. Periodically update employees as things change or new threats arise on a monthly or quarterly schedule.

Another great option is to hire an external entity to conduct a penetration test and evaluate your system's security. Although this will be costly, what these companies uncover and the solutions they provide are worth far more in the long run, especially compared to any losses you might experience in a hack.
4

Expand decision-making and input

While the initial planning and goal setting may be done by a small, closed group, such as the leadership and IT project teams, continuing to plan, set objectives and implement decisions without wider feedback and participation may lead to disastrous results. So, why does digital transformation fail? This work-in-a-bubble approach is one of the primary reasons.

The rollout affects everyone in your company, as well as your customers. Therefore, the more input and buy-in you can get, the more issues, concerns and associated solutions you can identify—and the better you can support everyone involved. For strategic success, all stakeholders, not just management, must embrace the goals and strategy.

Most companies have a long way to go in this effort: One Harvard Business Review study found that just 29% of employees understand their company's strategy. If your organization can get ahead in this area, you may have it easier than your competitors when it comes to spurring adoption of new digital tools and processes.
Start with the right strategy
Although digital transformation failure remains a danger to companies looking to press forward, it's easy to overcome them with smart decision-making and a coordinated group effort. Everyone may be eager to get ahead in their digital transformation, but getting it right is paramount.
Insights
Financial insights for your business
This information is provided for educational purposes only and should not be relied on or interpreted as accounting, financial planning, investment, legal or tax advice. First Citizens Bank (or its affiliates) neither endorses nor guarantees this information, and encourages you to consult a professional for advice applicable to your specific situation.
Links to third-party websites may have a privacy policy different from First Citizens Bank and may provide less security than this website. First Citizens Bank and its affiliates are not responsible for the products, services and content on any third-party website.