Planning · January 19, 2023
How to Create a Business Plan
Behind all great business ideas lies a vision—it's that motivating reason that helps guide your strategic decisions and gives your business a sense of purpose. Learning how to create a business plan is a key part of making this big-picture vision a reality.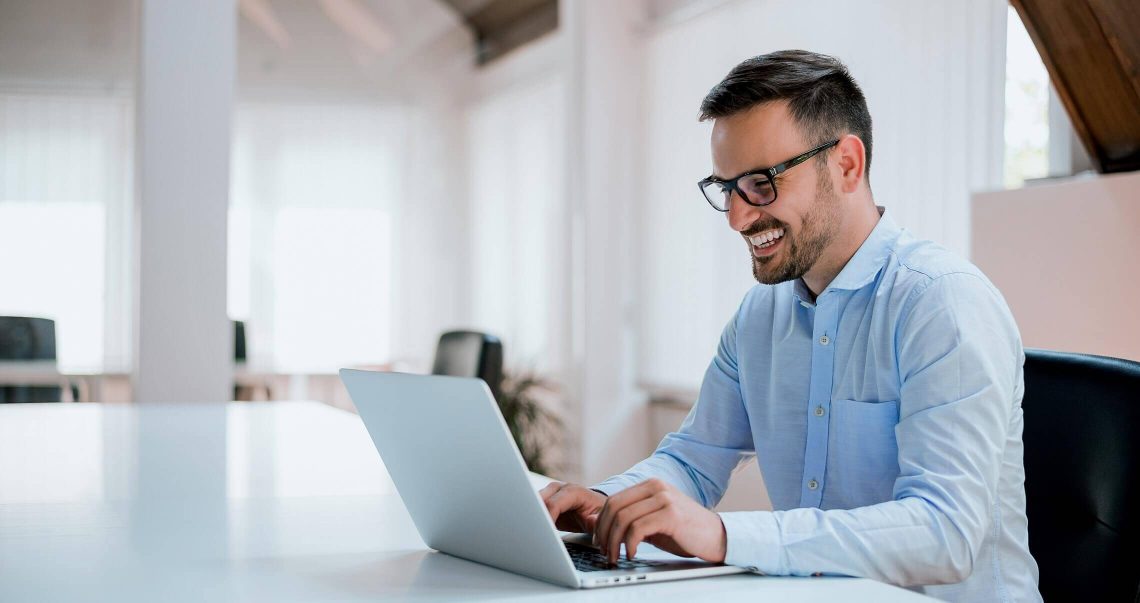 A business plan provides an opportunity to identify weaknesses in your idea, explore its possibilities and envision how you'll deal with challenges. Having a formal plan in place as you launch your new business can make a big impact on its likelihood of success.
---
What makes a good business plan?
Every good business plan should include SMART goals—or specific, measurable, attainable, relevant and time-bound goals. For example, if you want to increase revenue by 10% by the end of the year, this is a specific goal that's also measurable and time-specific. It's also a more attainable goal than saying you want to double your revenue year over year. A relevant goal should align with your mission and long-term vision for your company. It should help you focus on what's important—and worry less about everything else.
Another key element to an effective business development strategy is including not only your what and why but also your how. Setting a 10% revenue goal is straightforward, but how will you achieve it? This could mean incorporating more digital payment options like mobile wallets into your payment experience, launching a customer loyalty program or creating special themed days with discount offers.
From here, you can break down your larger goals into smaller, more manageable tasks with timelines attached to them so you can measure your progress.
What's included in a good business plan?
A solid business plan includes several important elements.
Executive summary
Draw up a brief description of your business's mission and why it'll be successful. You might even consider writing the executive summary last, after you've finished the other sections.
It should include:
An overview of your offerings and the problems you're solving
Goals for the business
The proposed target market
A brief description of the competition and why your business is unique
Company and leadership team structure
Financial projections explaining how much funding you need, how you'll use it and how it'll make your business more profitable
Company description
One of the main purposes of your business plan is to outline the basic elements of your business. A good place to start is by describing the problem your company intends to solve.
You might also want to include:
A mission statement to explain why your business exists
Your company philosophy and the business values that are important to you
Short- and long-term company goals and how you'll measure progress
Your target industry and market
The business's legal structure and whether it'll be a sole proprietorship, corporation, limited liability company or partnership
Products and services offered
Describe the product or service you sell, how it's created and the problem it solves. You can include information about patents, copyrights, licensing agreements and exclusive agreements with suppliers or vendors. Illustrate your business's competitive advantage and unique selling proposition to prospective investors.
Also describe what it costs to create the product and service, how much you'll charge for it and how this pricing strategy compares to competitors.
Market analysis
You'll need to demonstrate that you know your industry, competition and target market. The goal is to show why your company or product is a good idea and how it'll fit into—or stand out in—the existing marketplace.
Include industry trends and themes, as well as market size and demand, location, pricing, industry risks and opportunities, and projected revenues. You can find market research on the size of specific industries and products through the US Census Bureau or US Small Business Administration.
Marketing and sales
Explain the marketing and advertising tactics you plan to use to get your product or service in front of the right customers. Advertising and social media marketing strategies, potential partnerships, and plans to boost sales or scale efficiencies—including plans for expansion—should be included. It's also a good idea to provide estimates on what you think you'll need for promotional and advertising budgets.
Funding and financing
If it's available, include the past 3 years of cash flow statements, income statements, balance sheets and current financial data. If you're just starting out and don't yet have this information, outline a plan for how you'll fund the first 3 years of your operations. You'll also want to include a list of all outstanding debts, as well as a 5-year forecast of income and expenses.
If you're seeking a small business loan or investment, you'll want to explain how much funding you need and why, as well as how you'll pay it off.
Tackling future business disruptions
Creating a business plan requires setting aside time and doing the critical thinking necessary to map out your strategy. This can be challenging even when business is good, but it can be even more difficult to focus on long-term planning when things are uncertain.
In a challenging economic climate, you can help combat this by increasing cash reserves if it's possible for your business. If you've previously set aside a 3-month reserve, see if you can increase it to 5 or 6 months to give yourself more of a cushion. If you notice more consumers shopping online, consider revamping your website or offering options like curbside pickup for online purchases. The most important thing is to be agile and nimble because change is the only constant in business.
Preparing your strategic plan
Knowing how to create a business plan can help you illustrate why you're passionate about your company and why you think it'll succeed. It's not only an opportunity to impress loan officers, investors and funding partners, but it's also a road map to help ensure you're on the right path to the goals you've set out for your new company.
A solid business plan is also a key part of ensuring your company is sustainable—giving you something you can confidently refer back to when challenges inevitably come your way.
Insights
Financial insights for your business
This information is provided for educational purposes only and should not be relied on or interpreted as accounting, financial planning, investment, legal or tax advice. First Citizens Bank (or its affiliates) neither endorses nor guarantees this information, and encourages you to consult a professional for advice applicable to your specific situation.
Links to third-party websites may have a privacy policy different from First Citizens Bank and may provide less security than this website. First Citizens Bank and its affiliates are not responsible for the products, services and content on any third-party website.
Bank deposit products are offered by First Citizens Bank. Member FDIC and an Equal Housing Lender. icon: sys-ehl.