Management · October 27, 2021
How to Set a Marketing Budget
No matter how great your products or services may be, no one will know if you don't spread the word. That makes marketing one of the most important functions of a business. It's how you drive traffic to your doorstep, either virtually or in person, and it's the way you establish your brand and reputation, especially when starting a new business.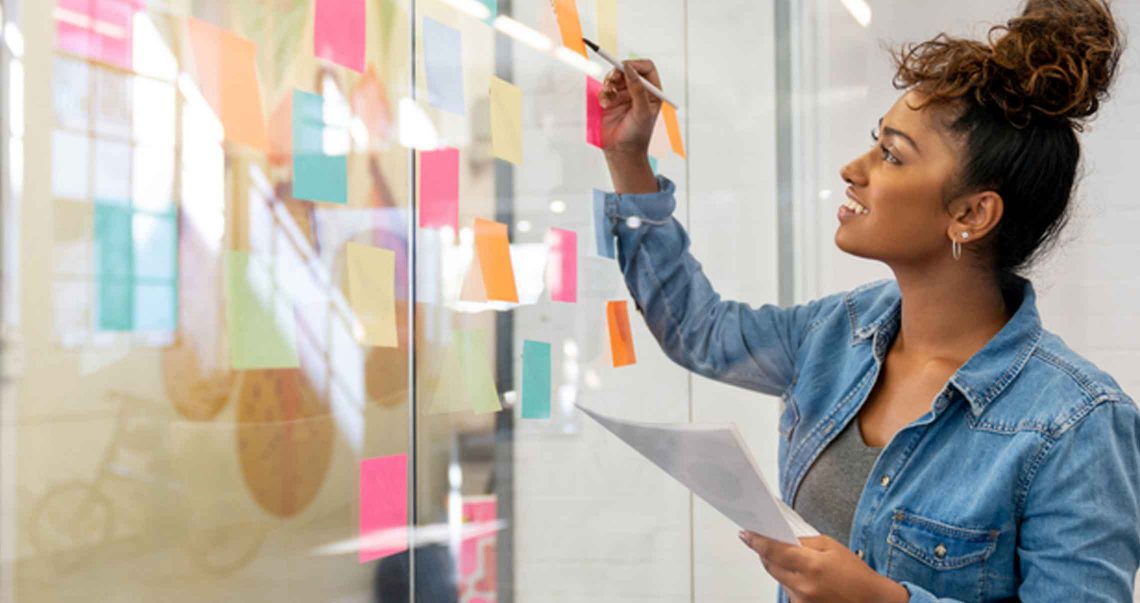 Unlike other business functions, like human resources and bookkeeping, a marketing budget plan can be directly connected to your bottom line with a clear return on investment. Once you launch a campaign, for example, you can measure the impact it has on metrics such as an increase in inquiries and sales. Because it's so vital to growing your revenue, marketing is a smart area to devote funds to—but exactly how you do it depends on your business and its needs.
---
How much do companies spend on marketing?
Unlike rent or payroll, marketing is a discretionary expense, and it can be confusing to know exactly how much to spend. Instead of using whatever is left after you pay your monthly bills, define a specific amount that will be your marketing budget. It should be a recurring line item on your regular expenses.
A good rule of thumb is to devote 7% to 8% of your gross revenue to marketing. If you have sales of $50,000 a month, for example, a reasonable amount to spend on marketing efforts could fall between $3,500 and $4,000.
Having this rule of thumb is helpful, but the figure could change depending on your business timeline and goals. If your company is new, for example, you'll want to allocate more to your marketing budget to gain brand exposure, boost recognition and build a client base. Established companies with regular customers might decide to spend less. And if your business is seasonal, you'll likely spend more money on marketing just before your busy cycle and less during the off period. Calculate your sales revenue break-even point to plan your marketing strategy budget.
Where to spend it
Once you establish an amount for your marketing budget, consider your business goals to help you determine exactly how to spend those funds. If you want to build your brand, for example, you may choose to invest in marketing that reaches a large audience, such as social media. If your goal is to sell a niche product, you might spend your marketing dollars on search engine ads targeted toward a specific demographic.
While there's a variety of ways you can market your company, they generally fall into two main categories: digital and offline.
Digital marketing
Digital marketing is any effort that's done over the internet through a digital device. The foundation for these efforts is your website. To build a great site, you'll need branding elements like a logo, photography and a brand color palate. Factor this design work into your marketing budget.
Once your site is in place, basic digital marketing options include social media, email marketing and banner ads. You can also get more sophisticated with variations, such as abandoned cart emails and geo-targeted SMS push notifications.
One of the reasons digital marketing is popular is because it's easily tracked. Many popular platforms offer built-in performance data—for example, you can use Facebook Analytics to see how your posts are performing and draw conclusions about what kind of content performs best.
When considering digital marketing in your budget, costs can vary greatly. Some options, such as having a Facebook, LinkedIn or Yelp page for your business, are free. Others charge fees for specific campaigns, typically ranging from a few hundred to a few thousand dollars. You could also consider bringing on a digital marketing agency, which typically starts around $2,000 per month. Investing in digital marketing means you are investing in new business technology without adding on too much staff costs while still acquiring new potential customers.
Offline marketing
Other more traditional forms of marketing can help you directly interact with customers. For example, trade shows, conferences or community events allow you to build relationships with potential customers by communicating in person. Another option is direct marketing, which can include postcards or brochures or even telephone calls. You might also decide to invest in advertising, such as signs, billboards, radio ads or TV spots.
Choosing the right marketing efforts for your business will depend on your goals and target customer. You will want to go where your customers are. Your budget can also include a mix of efforts. For example, balance out an expensive trade show booth with some organic social media posts.
The goal of marketing is to boost your bottom line, but its true function is to keep your customer pipeline full by generating leads for your business. It's your job to convert those leads to sales. Marketing should be considered an investment—one that delivers a measurable return over time. And just like any financial investment, it can take time to pay off.
Insights
Financial insights for your business
This information is provided for educational purposes only and should not be relied on or interpreted as accounting, financial planning, investment, legal or tax advice. First Citizens Bank (or its affiliates) neither endorses nor guarantees this information, and encourages you to consult a professional for advice applicable to your specific situation.
Links to third-party websites may have a privacy policy different from First Citizens Bank and may provide less security than this website. First Citizens Bank and its affiliates are not responsible for the products, services and content on any third-party website.