Management · December 16, 2021
Best Small Business Pandemic Hiring Practices
As the global pandemic has stressed many aspects of our economy, pandemic hiring has become one of the most pressing issues facing businesses of all sizes. According to the America Works Report by the US Chamber of Commerce, published in June 2021, there are only 1.4 workers available for every open job, half the historical average of 2.8 workers that's been steady for 20 years. US industries like education, healthcare and professional services are struggling to compete for available workers.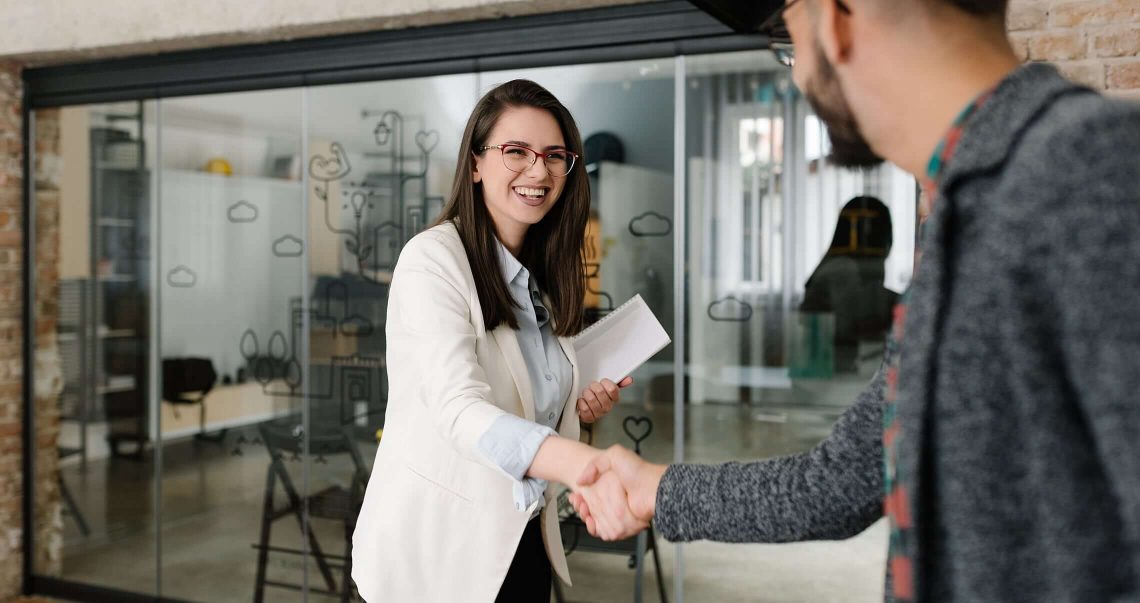 This new pandemic hiring landscape isn't easy to navigate in such a tight labor market. However, there are ways you can better manage staffing challenges, implement strategies to add new talent, and maximize what you already have. Here's a short list of what you can do, even with limited resources.
---
Reassess your needs
The pandemic's major upheaval of our society has one silver lining for individuals and businesses—it gave us all a chance to reassess how well things were working before. Employers and workers alike may not have believed that working from home was possible in so many industries, but the pandemic made it clear that the old way of doing things wasn't the only way of doing things.
When thinking about your pandemic hiring practices, start with a quick assessment of what you truly need compared with what you were accustomed to doing before the pandemic. If you've lost employees, do you need to backfill those positions or could you adjust your workflow and routines in a more sustainable way? Are there parts of the business you can automate to reduce staffing needs, like a virtual assistant or online tool to schedule appointments?
Take the time to determine your business's current needs to help you discover more creative methods for meeting those needs without necessarily increasing staff.
Rethink hiring strategies
If you do need to hire additional staff, expand your criteria to get a wider pool of candidates. If a prospect doesn't have the right experience but seems like a fast learner, they could learn on the job and fill an otherwise open position—and you'll be developing a new, trained team member in the process. Offering ongoing training by reskilling existing employees can also help close the skills gap.
When creating job postings, make sure each post accurately reflects the role, responsibilities and business culture. Also be transparent about the perks of working at a smaller business, whether it's a stronger sense of teamwork, flexible work schedules or free meals.
If it's possible within your pandemic business budget planning, consider offering a sign-on bonus to new hires. Some upfront cash can motivate prospects to sign a contract faster. Also use existing employees as resources. They know your small business well and can be your best recruiters. If they find a candidate you eventually hire, offer them a referral bonus.
When you do find the ideal candidate, make an offer as soon as possible. Don't delay, or you could lose that candidate to a competitor.
Meet employees' needs
A great way to attract and retain talent is to offer benefits that employees truly need, rather than what you assume they might need. Use employee engagement strategies to positively impact retention rates, and talk with existing workers to learn what they like about working for you and what they might want to change. By being open to their constructive criticism and suggestions, you can better ensure an environment that will appeal to new hires.
Also think about what else you can do to meet their needs. Can you offer unique job perks, flexible scheduling, special training or employee referral bonuses? Can you increase their compensation? While the cost of raising pay may seem high, it's still lower than the financial and time-related costs of consistent turnover.
If you can't afford to increase pay, consider offering profit sharing, expanded health insurance, performance bonuses, gym memberships, expanded paid time off or a hybrid working environment.
Focus on opportunity, not challenge
While pandemic hiring may be the new normal for small businesses recruiting new talent, adjusting strategically can open your business to greater resources and new streams of talent. By determining your actual post-pandemic needs and asking employees about their own needs, you can find a cost-effective way to attract and retain the talent necessary to keep your business thriving.
Insights
Financial insights for your business
This information is provided for educational purposes only and should not be relied on or interpreted as accounting, financial planning, investment, legal or tax advice. First Citizens Bank (or its affiliates) neither endorses nor guarantees this information, and encourages you to consult a professional for advice applicable to your specific situation.
Links to third-party websites may have a privacy policy different from First Citizens Bank and may provide less security than this website. First Citizens Bank and its affiliates are not responsible for the products, services and content on any third-party website.