Security · April 29, 2021
What to Know About Online Versus In-Store Shopping
When shopping in today's world, consumers have more choices than ever. In addition to comparing individual products, you also have to choose between online and in-store shopping, which can complicate your decision-making process. Understanding the pros and cons of online shopping compared to visiting a brick-and-mortar store can help you determine whether you'll be visiting an e-tailer or a retailer for your purchase. Here's what you need to know about online versus in-store shopping so you can make an informed decision the next time you shop.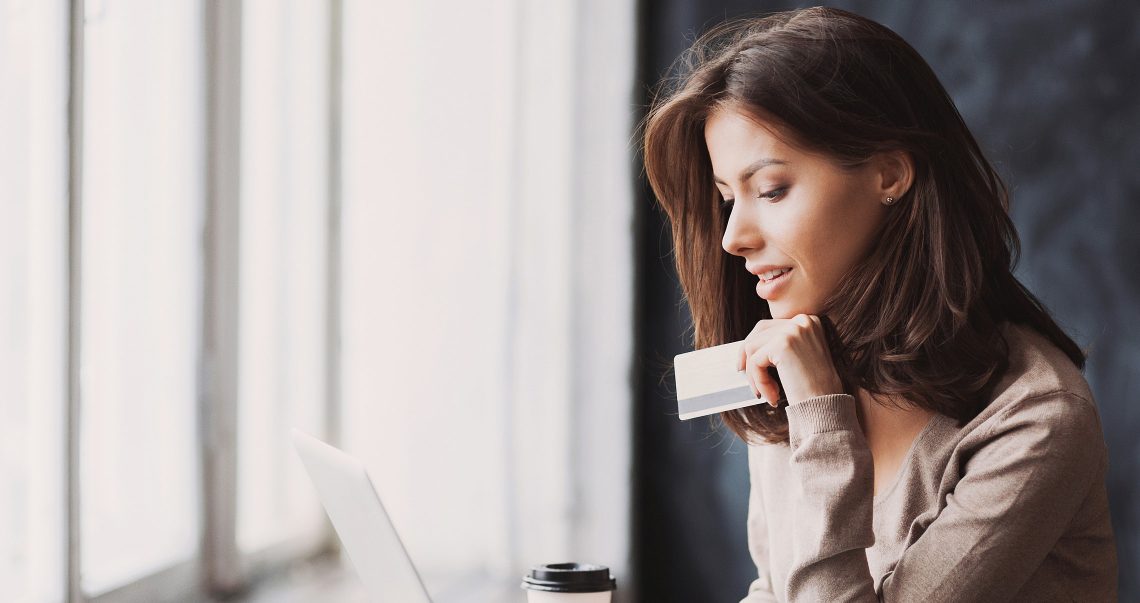 ---
Consider all the costs
One of the big benefits of shopping online is the ability to easily compare costs. With the click of a button, you can check prices on the same product at a variety of online retailers. To do this kind of price comparison with in-person shopping, you'd need to either make a number of phone calls or spend all afternoon driving between stores. This means you can more easily find the best price when you shop online.
However, the price of the product itself isn't the only cost you need to account for. Shipping fees can often eat up any savings you find via comparison shopping. While many online retailers offer free shipping when you make purchases over a certain amount, these policies sometimes encourage shoppers to buy more than they need just so they can save on shipping costs.
Similarly, depending on what type of product you're purchasing, making an online purchase may lead to a cost comparison that doesn't take quality into account. When you can look at potential purchases in person at a store, you can more easily judge which product seems built to last and worth the investment. But online shopping requires you to rely on just the price and ratings of other customers, which can lead to purchases you regret—and potentially costly returns if the online retailer doesn't offer free shipping for returns.
Protect against security risks
Another important issue to consider is the safety of online versus in-store shopping. While online retailers use a number of security features to protect customers, that doesn't make online shopping 100% risk-free. It's incumbent on consumers to make sure they're only shopping on trusted websites and with a URL that starts with "https://" rather than "http://" as that indicates the site is encrypted and more secure. It's also unwise to provide secure information, such as your credit card number, over a public Wi-Fi connection, because hackers sometimes use Wi-Fi hotspots to steal information.
But even if you do everything in your power to keep your information safe while shopping online, there's still a chance that the online store will experience a data breach, as has happened to a number of big-name retailers over the years.
The risk of identity theft or fraud is much lower with in-person shopping because it requires the fraudster to physically get hold of your payment information—either by pocketing your credit card, surreptitiously writing down the numbers when you're not paying attention or installing a skimming machine. All of these are much riskier for the scammer than hacking.
Whether you shop online or in person, you can protect yourself by keeping track of your transactions and monitoring your accounts. If you're aware of what you spend your money on and keep an eye on your accounts, you'll notice any fraudulent charges as soon as they appear—and in time to dispute them.
Making the most of both options
Combining online shopping with in-person shopping can often give you the best of both worlds. For instance, you might look at a product in the store, but use your smartphone while you're there to compare the in-person prices with online options. Comparing the pros and cons of in-store shopping and online shopping can help you make the best decisions about your purchases, security and bottom line.
Insights
A few financial insights for your life
This information is provided for educational purposes only and should not be relied on or interpreted as accounting, financial planning, investment, legal or tax advice. First Citizens Bank (or its affiliates) neither endorses nor guarantees this information, and encourages you to consult a professional for advice applicable to your specific situation.
Links to third-party websites may have a privacy policy different from First Citizens Bank and may provide less security than this website. First Citizens Bank and its affiliates are not responsible for the products, services and content on any third-party website.