Saving · July 15, 2021
Knowing Your Net Worth by Age and Income Can Guide Your Financial Choices
Knowing your net worth by age and income gives you a financial snapshot of how much you own and how much you owe at a given point in time. This number gives you a factual view of where you stand financially, which helps you assess whether your saving, spending and investment habits support your financial goals. Here's a closer look at how to calculate your net worth and interpret the number into information you can use.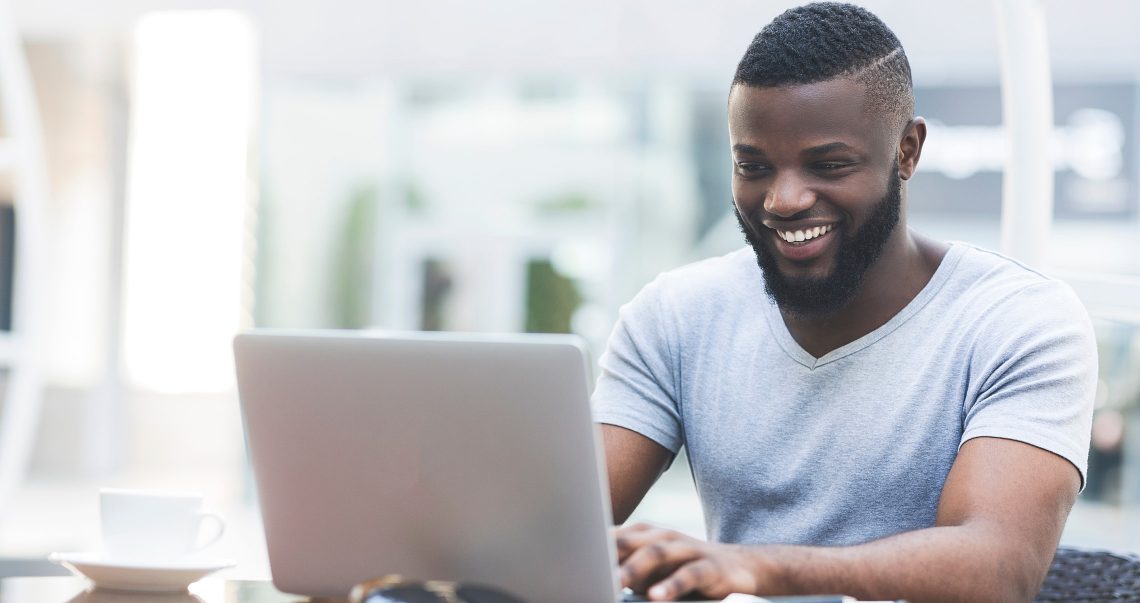 ---
How to calculate your net worth
In its simplest form, net worth is your total assets (things you own that have value) minus your total liabilities (the amount of money you owe). A net worth calculator can offer a straightforward way to calculate net worth. If you were to sell all your assets and use those funds to pay off your liabilities, the amount of money you'd have left over is your net worth.
To calculate your net worth, start by making a list of all the accounts or items that should go into each category.
Add up your assets
Your assets category should include the balances in your checking, savings and retirement accounts, pensions and investments such as stocks, bonds and mutual funds, the value of any businesses you own and any cash you keep on hand.
For non-liquid assets, such as your home, vehicles, furniture, appliances, jewelry, collections and antiques, assign a market value that reflects what you could command for them in cash if they were sold. Include the cash value of any life insurance policies you hold and the surrender value of annuities in your assets column. Once you've assigned value to all these items, tally the number. That's the total value of your assets.
List your liabilities
Next, make a list of all the debts—also called liabilities—that you hold. This list should include items such as total balances owed on credit cards, student loans, auto loans, home mortgages, home equity loans or lines of credit, along with utility bills and taxes owed. Add those numbers, just like you did with your assets, to calculate your total liabilities.
Finally, subtract your total liabilities from your total assets to get your net worth.
Looking at average net worth in the US
According to data from the Federal Reserve (PDF), the median net worth of all American families is $121,700. But because there are many factors that can impact a person's net worth, including the amount of time they've been earning income, the level of education they've obtained—and possible debt associated with it—and the cost of living in their area, looking at both median and average net worth by age and income can provide a more comprehensive picture.
Let's start with the median. Based on federal data, the median net worth for families headed by people under the age of 35 is $13,900. It sharply rises to $91,300 for the 35 through 44 age cohort, followed by $168,600 for those aged 45 through 54. For people between the ages of 55 and 64, the median net worth is $212,500. The next age cohort, 65 through 74, sees its median net worth peak at $266,400, before dropping slightly to $254,800 for those 75 and older.
Compare this to the average net worth by age and income, which is $76,300 for people under the age of 35. For those between the ages of 35 and 44, average net worth jumps significantly to $436,200. It increases to $833,200 for people between the ages of 45 and 54 and to $1,175,900 for people between the ages of 55 and 64. At the ages of 65 through 74, average net worth peaks at $1,217,700. Past the age of 74, average net worth drops to $977,600.
When you compare the average net worth to the median, you can see that American income distribution is top-heavy. This has important implications if you're trying to determine where you stand and what your goals should reasonably be.
Using net worth by age and income as a financial guide
Knowing your net worth can provide insight into where you stand financially—and whether your spending and borrowing habits align with your financial goals.
If you carry more debt than assets, for example, knowing this can empower you to create a plan to monitor spending more closely, reduce some expenses and pay off more of that debt. Knowing your net worth can also help you make decisions about how much debt related to your home mortgage or auto loans you're comfortable carrying and whether you might want to consider investing in a retirement or brokerage account. If you have family members who rely on you financially, knowing your net worth can also help you put appropriate estate plans in place.
Knowledge is power, and knowing your net worth empowers you to understand what you're doing well and where you could improve. A financial professional can help you evaluate your net worth and find the wealth-building strategies that work for you.
Insights
A few financial insights for your life
This information is provided for educational purposes only and should not be relied on or interpreted as accounting, financial planning, investment, legal or tax advice. First Citizens Bank (or its affiliates) neither endorses nor guarantees this information, and encourages you to consult a professional for advice applicable to your specific situation.
Links to third-party websites may have a privacy policy different from First Citizens Bank and may provide less security than this website. First Citizens Bank and its affiliates are not responsible for the products, services and content on any third-party website.