Retirement · January 20, 2022
What is a Financial Advisor?
If you've been wondering what a personal financial advisor does, you're not alone. Many people often assume they don't need one unless they think of themselves as wealthy or have complicated investment portfolios. But these specialists are valuable allies, no matter your income or where you are in your financial journey.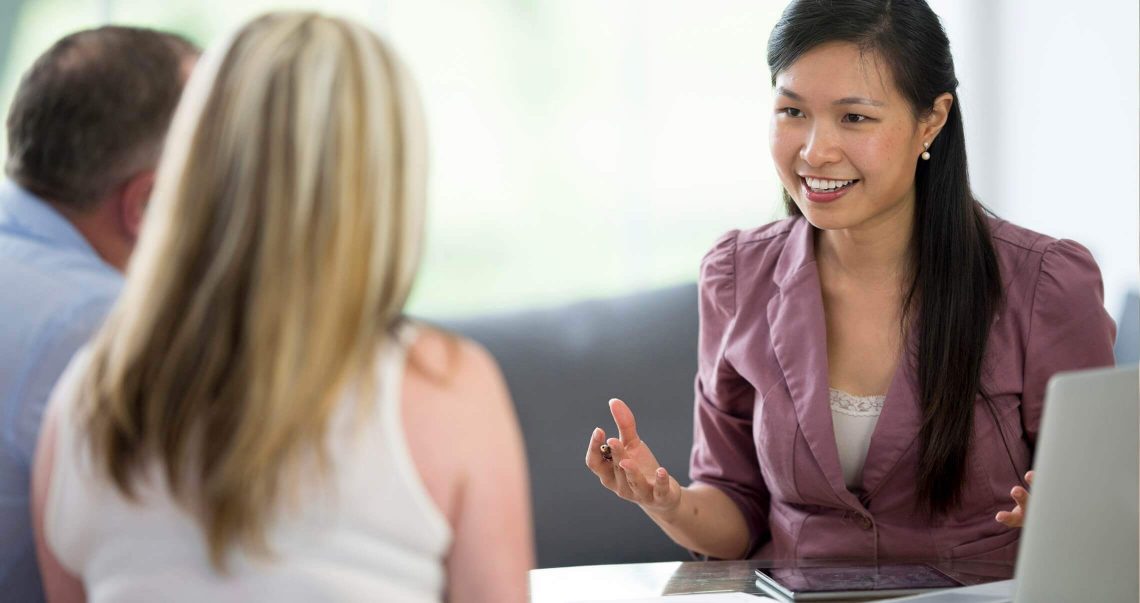 ---
What does a financial advisor do?
Financial advisors fill several roles as they provide objective advice on topics that matter to you. In addition to offering insights on how to invest and save, they can provide strategic consultation on how to achieve your financial goals, whether your dream is to buy a second home, fund your children's college education or retire early.
How can a financial advisor help?
As you acquire more assets, you'll need to consider new factors such as depreciation and tax reporting. These matters can become complex quickly. Your advisor can manage these factors in a way that helps you move toward the lifestyle and future you want. This might involve acquiring more assets, reinvesting what you already have or shifting some of your goals.
Here are a few areas in which these advisors can help you optimize your financial wellness.
Debt management
If you're struggling to get out from under high-interest accounts, a financial advisor can provide invaluable input to help you decide which accounts to prioritize. They can also help you build a big-picture strategy for tackling debt to ensure you're moving toward your goals efficiently.
Retirement planning
Even if your employer offers a 401(k) plan, retirement planning can be complicated. An advisor can help you determine how much you'll need to live comfortably in retirement and then recommend savings and investment options to help you reach this goal.
Investing
A financial advisor can help you build an investment portfolio based on your values and appetite for risk, which is critical to achieving sustainable, long-term returns. As you discuss your unique financial situation with an advisor, you can tell them you only want to invest in specific types of companies, such as those owned by people who share your ethics or who contribute a portion of their profits to the community. Fiduciary financial advisors are objective, so they can provide a steady hand in tumultuous markets and draw upon a range of experiences to help you make the best choices for you.
Insurance
Understanding your insurance coverage can be taxing, but a good financial advisor can help you make sense of your plans. They can also offer insights into which types of insurance you need to shield yourself from potential liabilities. As your family's needs evolve, an advisor can update their recommendations to make sure your loved ones' interests are protected.
Tax strategies
A financial advisor can analyze your taxes and spot opportunities for tax breaks of which you weren't aware, as well as potential liabilities that can leave you vulnerable to penalties down the road. They may also recommend strategies for reducing your tax burden, particularly if you're gifting large amounts of money or other assets to family or charities.
Goal planning
Whether you want to fund an account for your children's education or set aside a 20% down payment on a home, a financial advisor can help you find a way to meet your goals. They can develop a plan based on your income and help you understand which investments will help you along the path and how much you'll need to save each year to hit these milestones.
Budgeting
If you're struggling to manage income, meet monthly financial obligations or build toward the future, an advisor can help you create a viable monthly budget. You can work together to create a spending plan that reflects your bills, debts, saving goals and other financial priorities so you can regain control.
How much does a financial advisor cost?
Financial advisors charge based on different fee structures, so be sure to ask about these in advance. Fee structures may include hourly or monthly fees, monthly or annual retainer fees, or a percentage of your assets under management with that advisor. Some earn through a combination of fees plus commissions on investment products, while others earn strictly on commission.
There are also fee-only advisors, who don't earn on products but only through the fees you pay. Some financial institutions may provide this type of service for free if you have a certain amount of money in accounts with them.
How to choose a financial advisor
When you choose a financial advisor, you're not simply selecting someone to handle your investments. You're joining forces with an experienced partner who can offer advice on how to achieve your financial goals, build your family's future and develop a wealth management plan that aligns with your values. That's why it's important to choose someone you feel comfortable discussing your financial goals and dreams with.
To narrow your search for the right advisor, it helps to answer these questions.
What are your financial goals? Because these will change as you reach different stages of life, you'll ideally choose someone who has experience with a range of concerns and who will integrate your values and goals into a long-term plan.
Is this person a fiduciary advisor? Fiduciary advisors are legally obligated to recommend only investments that will benefit your specific circumstances, so they can't suggest products simply to earn a commission. Non-fiduciary advisors aren't bound by the same standards, so you may not trust their advice and recommendations as readily as you would their fiduciary peers.
What are this advisor's credentials? Before hiring a financial advisor, use the Securities and Exchange Commission's free online database to see their certifications and whether complaints have been filed against them. Some of the most common credentials and certifications to look for include certified public accountant, or CPA; certified financial planner, or CFP; chartered financial consultant, or ChFC; chartered financial analyst, or CFA; and chartered investment counselor, or CIC.
Do I want to meet in person? Digital platforms make financial advising more accessible than ever. Because money can be an emotional topic, it's important to first determine whether you're more comfortable working with someone in person or online.
Plan for your future with a personal financial advisor
The best financial advisor isn't just someone you hire to manage your money for you. Rather, they should be a partner you trust to provide advice that helps you reach your financial goals at every stage of life. When you meet with any advisor you're considering, make sure you have a comfortable rapport with them. This person could become a lifelong advisor, so choose someone who shares your values and who makes you feel at ease.
Insights
A few financial insights for your life
Links to third-party websites may have a privacy policy different from First Citizens Bank and may provide less security than this website. First Citizens Bank and its affiliates are not responsible for the products, services and content on any third-party website.
This information is provided for educational purposes only and should not be relied on or interpreted as accounting, financial planning, investment, legal or tax advice. First Citizens Bank (or its affiliates) neither endorses nor guarantees this information, and encourages you to consult a professional for advice applicable to your specific situation.