Insurance · May 20, 2021
What You Need to Know About Rental Car Insurance
Each time you rent a car, you might wonder whether to purchase the optional rental car insurance that's offered with your agreement. It's logical to think that your existing personal auto insurance has you covered, and the extra charge at the rental counter might make you want to skip it.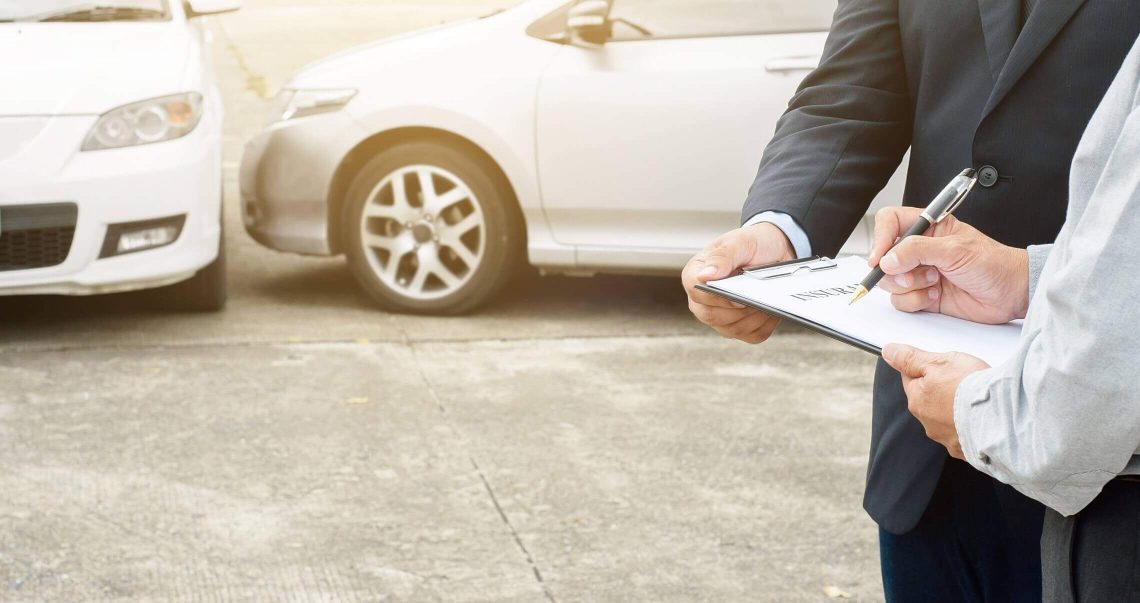 Before you decline coverage, though, take some time to review how rental car insurance works so you can make an informed decision. The differences in coverage between a rental policy and your regular auto insurance might make you reconsider your initial choice.
---
What rental car insurance covers
When you rent a car, you'll typically be offered a few different kinds of insurance on your rental. These include:
Collision or loss damage waiver: Without this coverage, you'll be responsible for the costs of repair or replacement if your rental is stolen or in an accident. This coverage usually gives you a $0 deductible for rentals in the US.
Liability: If any lawsuits arise from incidents during your rental, this coverage protects you from liability.
Personal accident insurance: This insurance covers medical costs for you and your passengers.
Personal effects: If anything is stolen from your rental car, this portion of the policy will cover it. Your renters or homeowners insurance might offer this coverage, too.
The costs of the different types of coverage will vary, but it's crucial to weigh the total cost of coverage against the potential costs of paying for repairs, replacements and medical expenses.
What if you already have auto insurance?
If you already have auto insurance, your policy may include coverage for car rentals. However, it's important to understand exactly what your auto policy covers and its limits.
For example, you'll need to assess your deductible, whether or not your current policy has collision coverage and if you'll be covered for diminished value or loss of use. The answers to these questions are important because they'll help you determine what to look for in your rental car policy.
When you're speaking with the rental car company, make sure you ask about these three types of coverage:
Damage to the car: What kind of coverage do they offer for loss or collision damage if the car needs to be repaired or replaced? Is there a deductible, or is it $0?
Diminished value: If a car is damaged in an accident, its resale value may be lower than a similar car that hasn't been damaged. This difference is known as diminished value, and you could be charged for it if it's not covered in your policy.
Loss of use: These charges occur when the rental car company charges a renter for the loss of income they experience while they repair a damaged car.
Depending on the nature and length of repairs, these costs can stretch into the tens of thousands of dollars, so it pays to do your research upfront. Ask the rental car company to send you documentation that explains their coverage so you have it in writing.
Other factors to consider
Considering all of the above, is it necessary to buy rental car insurance? Individual circumstances vary, but generally, it's a good idea. Here are some situations where purchasing rental car insurance may be a necessity:
You don't own a car: If you don't have existing auto insurance, you'll be required to purchase the rental insurance by the rental agency.
You have a high deductible: If your auto insurance covers rentals but you carry a high deductible, the cost of rental insurance for the $0 deductible could make sense.
You're on a business trip: It's possible your auto insurance won't cover car rental for business purposes. Depending on your employer's company policy, you might be able to expense the cost of the insurance.
You prefer to keep your auto insurance separate: Because accidents with a rental car impact your insurance the same as accidents with your car, you might choose to get the supplemental insurance to protect your driving record with your insurance company.
In contrast, supplemental rental car insurance might not be necessary if:
Your current auto insurance offers superior coverage: If your insurer provides excellent rental car coverage benefits included with your premiums, you might opt out of additional coverage.
Your credit card offers rental car protection: Many credit cards provide robust benefits when their card is used to rent a car. Be sure to explore your benefits and deductibles to make sure you're fully covered.
Your employer's coverage protects you: Corporate travel agencies often have contracts with preferred car rental agencies that include insurance. Ask your travel contact about coverage specifics and limits.
Rental car insurance is there to protect you
While there's no one-size-fits-all answer to whether you need rental car insurance, there's substantial risk involved if your rental is damaged or stolen and your coverage comes up short. Despite the additional upfront cost, you might find that a few extra dollars a day helps put your mind at ease, so you can enjoy your rental experience knowing you're protected from the unexpected.
Insights
A few financial insights for your life
This information is provided for educational purposes only and should not be relied on or interpreted as accounting, financial planning, investment, legal or tax advice. First Citizens Bank (or its affiliates) neither endorses nor guarantees this information, and encourages you to consult a professional for advice applicable to your specific situation.
Links to third-party websites may have a privacy policy different from First Citizens Bank and may provide less security than this website. First Citizens Bank and its affiliates are not responsible for the products, services and content on any third-party website.