Insurance · February 18, 2021
How to Lower Your Car Insurance Premiums
There's no doubt car insurance is important—and, in most states, mandatory—but those payments can really add up. The good news is, unlike many other types of insurance, there are things you can do that may help lower your premium.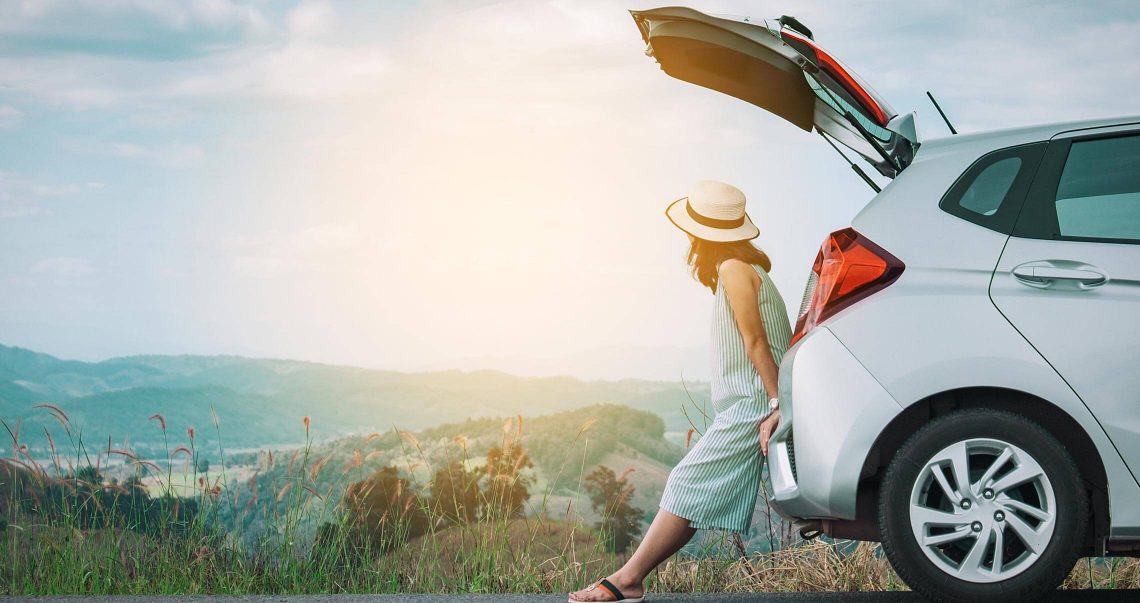 If you've been wondering how to lower your car insurance premiums, we have some ideas for you. These are strategies you can start using right now to help lower your payments. Here's what you need to know.
---
Factors that affect your premiums

Car insurance isn't a one-size-fits-all matter. There are quite a few variables that impact which type of insurance you need and how much you'll pay every year. If you're ready to explore how to lower your car insurance premiums, start by looking at the various factors that affect your coverage.
Your personal information
Insurance companies look at your age, gender identification, marital status and even your credit score when determining your premiums. Where you live also matters, both in terms of your state's requirements and general risk factors in your area. Places with higher crime rates or more risk of natural disaster can be subject to higher premiums.
Your driving history
Your driving record has the biggest impact on your premium. Accidents and violations remain chargeable on your policy for three years, and some insurers may keep you in a higher premium category for up to five. If you have a long record with no history of accidents or traffic violations, that can help lower your premium.
A shorter driving history tends to equate with higher premiums. That's why drivers under 25 usually pay higher rates. If you're an inexperienced driver, ask your insurance company about discounts for taking driver's ed courses or for being a student with good grades. These might help offset the increased cost of having a shorter driving history.
Your vehicle
The type of vehicle you drive can have an impact on your premium as well. Not only does the make and model matter, but also whether you own or lease it. Opting for one that has better safety performance and is less frequently stolen can help lower your costs.
Car insurance companies collect all this information and then decide your rates based on the risk they've calculated—the higher the potential risk, typically the higher the premium.
Practical strategies to reduce your rates
Once you understand the factors that influence your premium, you can start taking some practical steps to help reduce your rates. Here are a few approaches you can take.
Practice safe driving. Many insurance companies offer safe driver discounts to customers who haven't had an accident or a traffic violation for a few years. Boost your chances by not speeding and by keeping a safe distance from other vehicles to avoid accidents.
Talk to your current insurance company. It never hurts to get on the phone and ask your insurance agent if there are ways to reduce your premium. These might include increasing your deductible or bundling your car insurance with other policies, such as homeowners insurance.
Shop around. Once you've talked with your agent and know your rate, call a few other insurance companies to see what they're offering. Ask for quotes with higher limits as opposed to your state's minimum limit. Insurance companies like to encourage higher limits, so you might actually find a better deal.
Reduce your miles. As most insurance companies see it, the more you drive, the higher the risk of getting into an accident. See if you can reduce the miles you put on your car, maybe by using public transport more often or working remotely a few days a week. Then, ask for a lower rate based on your new mileage.
Increase your credit score. A good credit score can have a significant impact on your financial future. A better car insurance premium is just one potential benefit.
Consider your car. The cost to repair or replace some vehicles is much higher than others, and so is the possibility of theft. For example, a sports car will cost more to insure than a family sedan. Insurance companies use this information to determine your risk and rates, so keep that in mind when you're shopping for a new car.
While there's no getting around paying a car insurance premium, there are things you can do to potentially lower that number. Once you know about the factors that go into your rates, you can develop a long-term strategy to reduce your costs.
Insights
A few financial insights for your life
Links to third-party websites may have a privacy policy different from First Citizens Bank and may provide less security than this website. First Citizens Bank and its affiliates are not responsible for the products, services and content on any third-party website.
This information is provided for educational purposes only and should not be relied on or interpreted as accounting, financial planning, investment, legal or tax advice. First Citizens Bank (or its affiliates) neither endorses nor guarantees this information, and encourages you to consult a professional for advice applicable to your specific situation.