Home · April 14, 2022
How to Qualify for a Mortgage: Your Essential Checklist
Planning ahead is a key step toward ensuring a positive homebuying experience. But even before planning starts, it's important to learn how to qualify for a mortgage.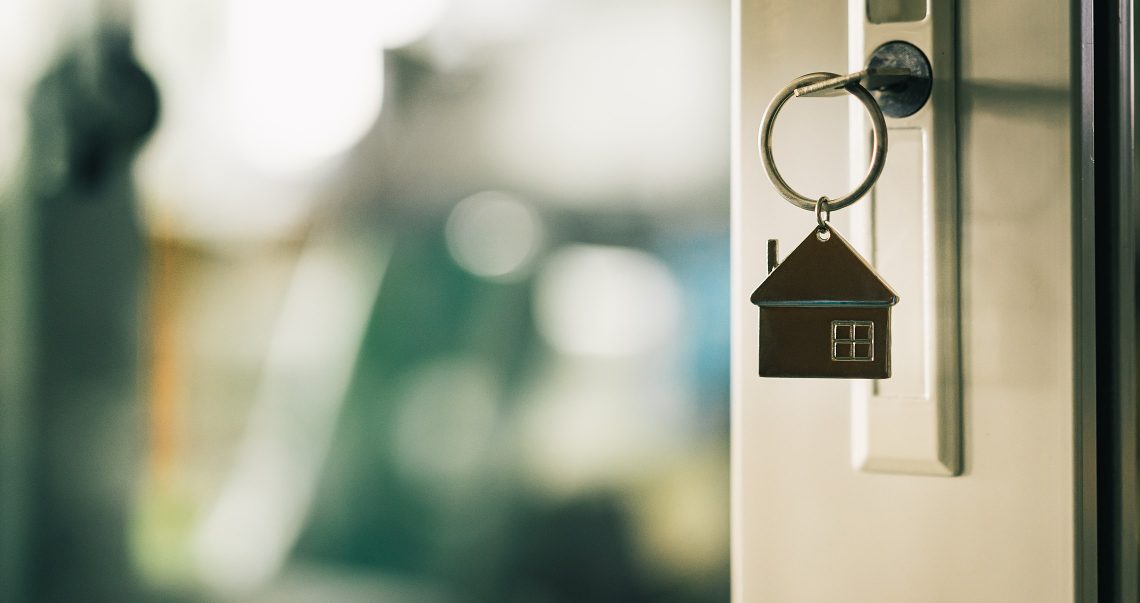 ---
The first thing to know about how to qualify for a mortgage and ultimately buy a house is that there's a lot of paperwork involved. When applying for a mortgage, you'll need to provide extensive documentation for your loan to be approved. But don't worry. With a little organization, the paperwork isn't nearly as daunting as it seems. Here's a handy mortgage application checklist so you know exactly what information your lender needs to get you qualified and create your loan.
Personal information
Housing payment history, credit card and installment debt payment history, and your credit score are all taken into consideration when lenders review your loan application. A history of regular, on-time payments demonstrates creditworthiness to a lender.
When starting the application process, you'll need to provide some personal information so the lender can verify your identity and review your credit history, which is the first step toward approving you for a mortgage. This includes:
Full name, Social Security number and date of birth
Current address and telephone number
Number of years at current address—if you've lived in your home less than 2 years, you'll also need to provide this information for your previous address
Name and address of your mortgage company or landlord
Housing payment history, including monthly mortgage or rent payment amount
Credit card payment history
Installment debt payment history
Employment data
Lenders verify your employment data for two reasons. One is to ensure that you have stable monthly income and can make your payments on time. The other is to determine whether you earn enough to cover the amount you want to borrow. Employment data generally consists of:
Name, address and telephone number(s) of employer(s)
Position or title at your current job and length of employment
Documentation of salary, commission, bonuses and overtime, including your previous 2 years of W-2 forms
Just as with your address, if you've been with your current employer for less than 2 years, you'll need the same information for your previous employer.
If you're self-employed, make sure you have 2 years of signed federal income tax returns, a year-to-date profit and loss statement, and a balance sheet on hand.
Other income and assets
Any non-employment income will also impact how much you can afford to borrow. It's also important to note that the property you purchase will be used as collateral for you to secure repayment of the mortgage, so both the property and its value must be acceptable to the lender.
Here's some more information to bring with you.
Source and amount of monthly income other than from your employer, such as retirement or rental income
Name, address, and account numbers for banks where you have checking or savings accounts
Name, address and account numbers for brokerage firms where you have accounts
Estimated value of stocks and bonds
Face and cash value of life insurance policies
Vehicles listed by year, make, model and estimated value
Estimated value of other real estate and personal property
Proof of consistent alimony or child support payments, which may include divorce or separation documents, court records, or canceled checks
You don't have to provide information about income from alimony, child support or separate maintenance payments unless you want them to be considered income in support of your application.
Financial obligations
One of the biggest factors in determining how much you can borrow is your debt-to-income ratio, or DTI. This figure is determined by all your current loan and credit card obligations, plus the estimated mortgage payment. Funds from sources such as bank accounts, stocks, bonds, mutual funds or gifts from family members are also taken into consideration when exploring your capacity to afford a down payment and closing costs.
To calculate your DTI, gather the following information.
Name, address, account number, monthly payment, and current balance for installment loans and revolving credit accounts. These include vehicle purchase and lease payments, student loans and lines of credit, and store or other credit cards.
Information about alimony or child support payments. Include any divorce or separation documents that show payment amount and duration.
Mortgage history, including the current lender's name, address, account number, monthly payment, original amount, current balance and loan type. Include this information for any previous lenders as well. If you're selling your home, include copies of the listing or sales contract.
Additional income documents
Before you can close a conventional or government-backed loan, you'll need to provide your most recent income and transaction data. This includes:
Pay stubs from the last 30 days
The last 2 months of bank statements from your checking or savings accounts
Other things that may be required
If you've reached this point in the checklist, you're in the home stretch—literally. Final documents your lender may request include:
Name and address of the attorney handling the closing of your home purchase
Check, credit card number or account number for payment of any application deposit
Copy of your contract if you're purchasing a home
Description and location of the property that will secure repayment of the loan
Appraisal report showing the value of the home you plan to purchase
Follow this mortgage application checklist and you'll be well on your way to owning your new home. Keep in mind that the documents you need when applying for a mortgage may vary based on property type and whether you're buying an existing property or building a house. If you're unsure of what information you'll need, contact a mortgage banker and they'll walk you through the requirements.
Insights
A few financial insights for your life
This information is provided for educational purposes only and should not be relied on or interpreted as accounting, financial planning, investment, legal or tax advice. First Citizens Bank (or its affiliates) neither endorses nor guarantees this information, and encourages you to consult a professional for advice applicable to your specific situation.
Links to third-party websites may have a privacy policy different from First Citizens Bank and may provide less security than this website. First Citizens Bank and its affiliates are not responsible for the products, services and content on any third-party website.