Home · April 08, 2021
How to Increase Home Value With Budget-Friendly Renovations
The COVID-19 pandemic has kept many of us close to home, with more time to devote to fixing up our living spaces. With more free time and perhaps some money saved from a canceled vacation, many homeowners have hunkered down and focused their spending on affordable home updates. On the other hand, increased economic uncertainty has also left many of us feeling more cautious and less willing to spend on major projects like home improvements.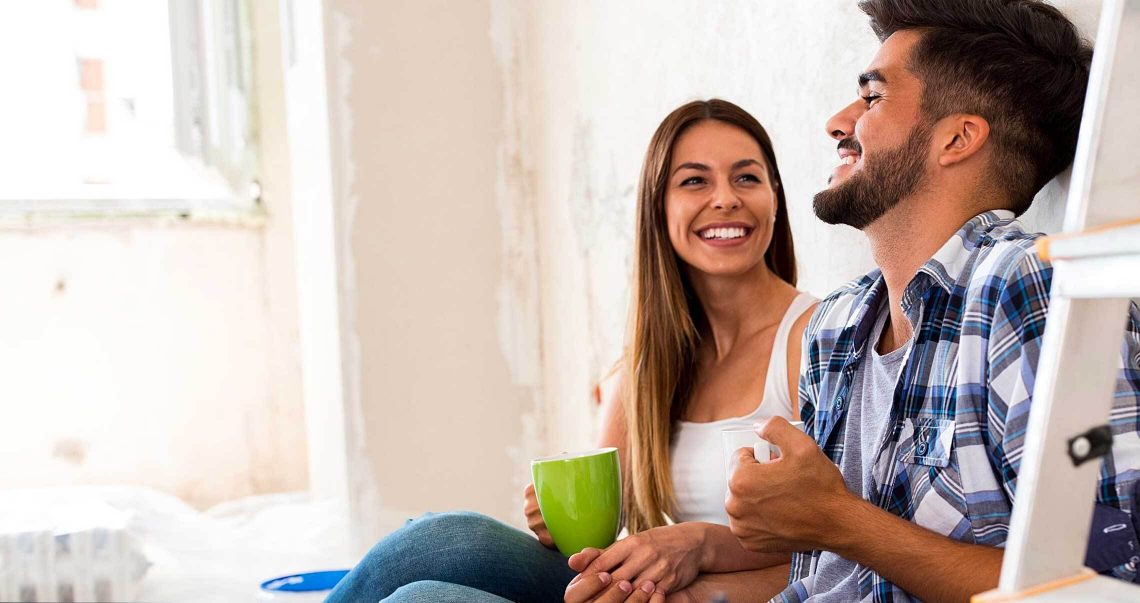 ---
If you're wondering how to increase home value while staying within a budget, here are some ideas for completing popular renovations without breaking the bank.
Remodel the kitchen
A partial or complete kitchen renovation is one of the best ways to increase home value. Kitchens tend to be a gathering spot and a central hub of family activity. If your kitchen design is starting to look dated, you can refresh the look without a complete remodel. How? By breaking down the costs of individual projects and considering budget-friendly alternatives.
Cabinets: Take advantage of recent home design trends by painting or refacing cabinets rather than replacing them. If you decide to tackle the job of painting cabinets, buy the right type of paint for the project and properly prepare the cabinet surface prior to painting.
Hardware: If you don't want to commit to changing your cabinets, you can easily switch out drawer pulls and knobs for an updated look.
Fixtures: Update your kitchen by purchasing a new faucet or switching up light fixtures to a trendier style.
Appliances: If you're adding new appliances, consider Energy Star-rated refrigerators and dishwashers to help save on future energy costs.
Backsplash: Tiling a backsplash can add a more finished look to your kitchen. A simple subway tile is inexpensive and quick to install.
Fix up the bathroom
Bathroom renovations are another project that can add value to your home. With bathroom remodels, you can save money by avoiding custom designs. Shop online or at home improvement stores for in-stock items such as vanities, shower doors and tiles. If you have time and patience, you can remove old wallpaper in the bathroom and update it with a more modern design or paint.
Add a home gym
If you're starting a new exercise regimen during the pandemic, this may be a good time to consider adding a home gym. Designate a certain area of your home, such as a portion of the basement or a spare bedroom, as a fitness area. Purchase and install rubber mat flooring, and add a sound system to provide entertainment while you exercise. If you'd like to stream classes, you can set up a TV as well. Fitness equipment, like a treadmill or free weights, has gained in popularity and may be hard to find right now due to high demand. If so, think outside the box to outfit a home gym with something fun and less expensive, such as a punching bag or a chin-up bar.
Set up a home office
Working from home has its benefits, and it's become much more common during the pandemic. If you've switched to remote work, you may need to shift furniture or redesign a room in your home to create office space. You'll want to make sure you have the necessities, including a strong Wi-Fi connection, a computer and a desk or table. Good lighting is also important in a home office. If you have frequent video calls, make sure your camera is at the proper height and check your background for a professional appearance. Adding a bookcase, a nice table and other accessories makes for a more pleasing presentation.
Tackle smaller home projects
Some smaller renovations can also greatly increase home value. Repainting or replacing exterior doors can increase your home's curb appeal at a relatively low cost. You can also clean up your landscaping, and add new trees or plants to accentuate your yard. Inside, repainting with modern, neutral colors can make a huge impact when it comes to the look and feel of your home. Also, keeping up with home maintenance such as re-caulking in bathrooms or cleaning stains from carpets will help keep your home looking new.
In addition to painting and basic home repair, you can research DIY home projects with online tutorials and videos. Learn how to tile a backsplash, safely remove wallpaper or replace a shower door. By finding ways to lower the costs of your renovations, you can best determine how to increase home value and prioritize projects that will give you the highest return on investment.
Bonus: DIY data and pandemic projects
Many of us have spent more time at home during the COVID-19 pandemic, leading to an uptick in DIY projects and home upgrades. In this infographic, we explore how people can use—or are using—renovations to increase their home's value during the pandemic.
You can take a look at our findings or jump below the graphic to read the transcript.
---

---
DIY projects can increase the value of your home
Nearly 4 out of 5 homeowners have considered home improvements during the COVID-19 pandemic. Here are some ideas to spruce up your space without breaking the bank.
Give your kitchen a facelift
Fix your bathroom on a budget
Avoiding custom designs can help you save money.
Tip: Shop in-stock items like tiles or vanities.
Build a home gym
Exercise at home by streaming videos or joining a challenge on social media.
Tip: Set up an exercise bike, punching bag or weights.
Work from home in style
Small changes can make a big difference
Ongoing maintenance and repair will help your home retain its value.
Tip: Sprucing up your exterior doors is a quick way to update your home's look.
Insights
A few financial insights for your life
This information is provided for educational purposes only and should not be relied on or interpreted as accounting, financial planning, investment, legal or tax advice. First Citizens Bank (or its affiliates) neither endorses nor guarantees this information, and encourages you to consult a professional for advice applicable to your specific situation.
Links to third-party websites may have a privacy policy different from First Citizens Bank and may provide less security than this website. First Citizens Bank and its affiliates are not responsible for the products, services and content on any third-party website.