Home · January 20, 2022
Homebuying Contingencies Explained
Homebuying contingencies are included as part of an offer to buy a home. Before you decide which contingencies are necessary, it's important to understand how they affect the homebuying process.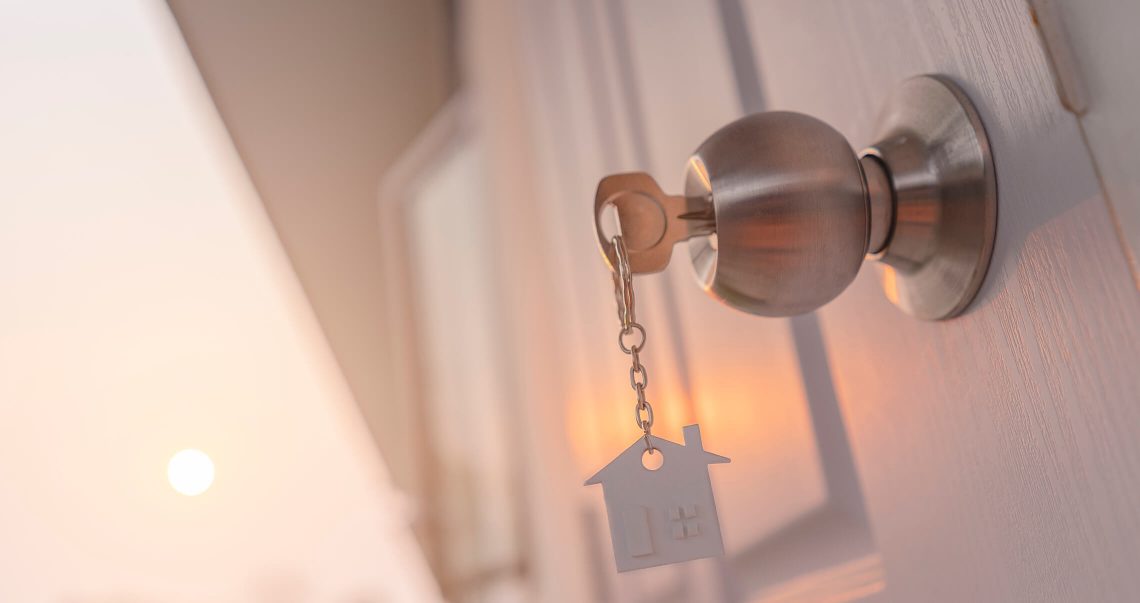 ---
What is a homebuying contingency?
A homebuying contingency helps protect the buyer by setting conditions for their offer to purchase a home. Buyers are often asked to put down an initial deposit, also known as an earnest deposit, when their offer is accepted by a seller. As the homebuying process moves toward settlement, the contingencies included in the offer allow for the return of the deposit and cancellation of the sale under certain conditions.
Common homebuying contingencies
Some of the most common contingencies revolve around the financing of the purchase or the condition of the home.
Financing contingency
A home purchase is a significant investment, and many buyers require a mortgage or some other type of financing. It's important to note that while a preapproval letter from a mortgage loan officer helps, you may still need a financing contingency until you go through the underwriting process and receive your final mortgage terms. For this reason, most buyers will ask for a homebuying contingency stating that they must be able to secure the necessary loan to buy the house. If this isn't possible, a buyer may be released from the purchase contract.
Appraisal contingency
The buyer may require that a professional appraiser values the home for at least the sale price. In many cases, a lower appraisal value will affect the buyer's ability to obtain the proper amount of financing. This is because mortgage bankers will approve loans based on the appraisal price. If the appraisal price is lower than the sale price, the buyer may not be able to afford or finance the purchase.
Home sale contingency
Buyers who must sell their current home may request a home sale contingency for a certain number of days. If the buyer's current home doesn't sell in that timeframe, they'll cancel the contract. In response to this type of contingency, the seller may request a kick-out clause that allows them to continue showing the home and to accept another offer. Buyers and sellers may also negotiate a right of refusal, where the buyer may be offered the opportunity to change their initial bid or remove the home sale contingency if another offer comes in.
Inspection contingency
The buyer may request the right to have a professional inspect the property for structural issues, termite damage, radon or mold. If problems exist, the buyer and seller can renegotiate and decide who will make the necessary repairs. If they can't come to an agreement, the buyer may cancel the sale. Inspection contingencies are important because the cost of large home repairs may make the house unaffordable to the buyer. Inspections also point out safety issues and give you peace of mind that the home is in habitable condition.
Title contingency
A title contingency provides you with the knowledge that you won't be forced to cover for debts owed by previous owners. It also gives you the assurance that no one except for the seller can claim ownership of the property. With a title contingency, the buyer may request that a clear title be obtained prior to the sale. Any existing liens on the property must be satisfied before settlement.
Why buyers waive contingencies
In a competitive market, buyers may choose to waive certain contingencies to make their offer more attractive to a seller. In some cases, certain homebuying contingencies may not be necessary. For example, first-time buyers won't need a home sale contingency because they have no home to sell, while those paying cash for a home won't need a financing contingency for a mortgage loan. You can also pay for an independent title search when a clear title isn't promised, as may be the case in a foreclosure sale.
Weighing the risks and rewards
Essentially, waiving contingencies results in the buyer accepting more risk. It's up to each individual to determine how much risk they're willing to bear. Understanding the potential consequences of waiving a homebuying contingency can help you make the best decision when you're searching for a house. Experienced professionals like a mortgage loan officer, real estate lawyer, real estate agent, home inspector and title search company can offer advice and make recommendations about which homebuying contingencies are necessary for you.
Insights
A few financial insights for your life
This information is provided for educational purposes only and should not be relied on or interpreted as accounting, financial planning, investment, legal or tax advice. First Citizens Bank (or its affiliates) neither endorses nor guarantees this information, and encourages you to consult a professional for advice applicable to your specific situation.
Links to third-party websites may have a privacy policy different from First Citizens Bank and may provide less security than this website. First Citizens Bank and its affiliates are not responsible for the products, services and content on any third-party website.