Family · August 04, 2022
5 Tips for Taking Care of Aging Parents
No matter how independent your aging parents are, at some point they may experience the health complications that come with aging. Whether they're diagnosed with a serious or chronic illness or they land in the hospital after a heart attack or stroke, you may need to step in and help them make personal and financial decisions, navigate the healthcare system—and ensure they get the care they need.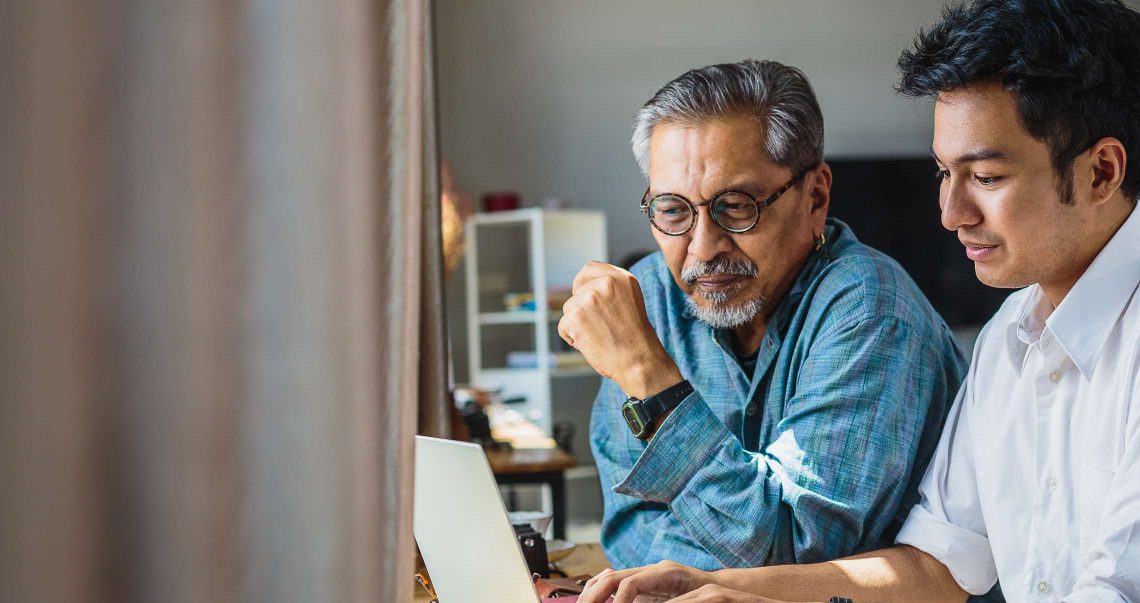 ---
Kelly Sullivan, Manager of Life Insurance Sales at First Citizens Bank, offers tips to help you navigate the decisions you may be making—and the conversations you may need to have—when an aging parent needs assistance.
1

Learn more about their health status

Before you do anything else, it's important to get an understanding of their condition, prognosis and overall health status. What's the treatment for their condition? How much support will they need through recovery? Do they have other health issues? What medications are they taking? Answers to these questions will help guide your next moves and help you plan for the impact on your own life.

"You need to understand what they medically need now, and what they might need in the future," Sullivan says.

Some information can be gathered online, but it's best to get answers directly from their medical providers if possible. If a parent is hospitalized, try to be there when their doctor makes their rounds. If a parent has been diagnosed with a long-term health condition, join them at their medical appointments and take notes.
2

Understand their financial situation

Medical care and long-term care can be expensive, so this is the time to have an honest conversation with your parents about their finances, Sullivan advises. The first and most important question if their situation requires extended care: Do they have long-term care insurance?

Hopefully, the answer is yes. Long-term care insurance offers peace of mind because it helps cover the cost of taking care of an aging parent when they need help with activities of daily living, such as eating and bathing. This may be a good reminder to talk to your financial advisor about long-term care insurance for yourself as well.

If your parents don't have long-term care insurance, have a frank conversation about their ability to pay for care down the road. One strategy that can make the conversation easier is to ask for a joint meeting with their financial advisor to go over everything, Sullivan suggests. Most advisors will welcome the opportunity to meet with a client's adult children.

When the income or assets to cover care aren't available, look carefully at your options. While it may be tempting to gift your aging parents money or cut back somewhere in your life to cover their costs yourself, there may be other options that put less financial strain on you. Consider seeking out an elder law attorney who specializes in Medicaid to talk about how you can help your parents qualify for long-term care assistance.
3

Talk about aging care options

Ask how your parents envision their care moving forward. According to the US Department of Health and Human Services, about 70% of adults who reach age 65 will need at least some long-term care. Are they interested in a continuing care retirement center or assisted living community, or do they prefer to stay at home? Do they assume you're going to provide their care—and is this something you want or are capable of?

"I think it's just an honest conversation with your parents, saying something like, 'Hey, Mom, you live alone. What's going to happen if you need help?'" Sullivan suggests. Costs of different types of care can vary widely depending on how much assistance they need, so there's a financial component to this conversation as well. And while it may save your parents money to have you care for them on an ongoing basis, it could cut into your income if you have to work fewer hours or cover costs out of your own pocket.

Older generations tends to be more private, so the conversation may not be easy. But it's important to summon the courage to ask the questions, Sullivan says, "because if there's no plan, the adult child becomes the plan."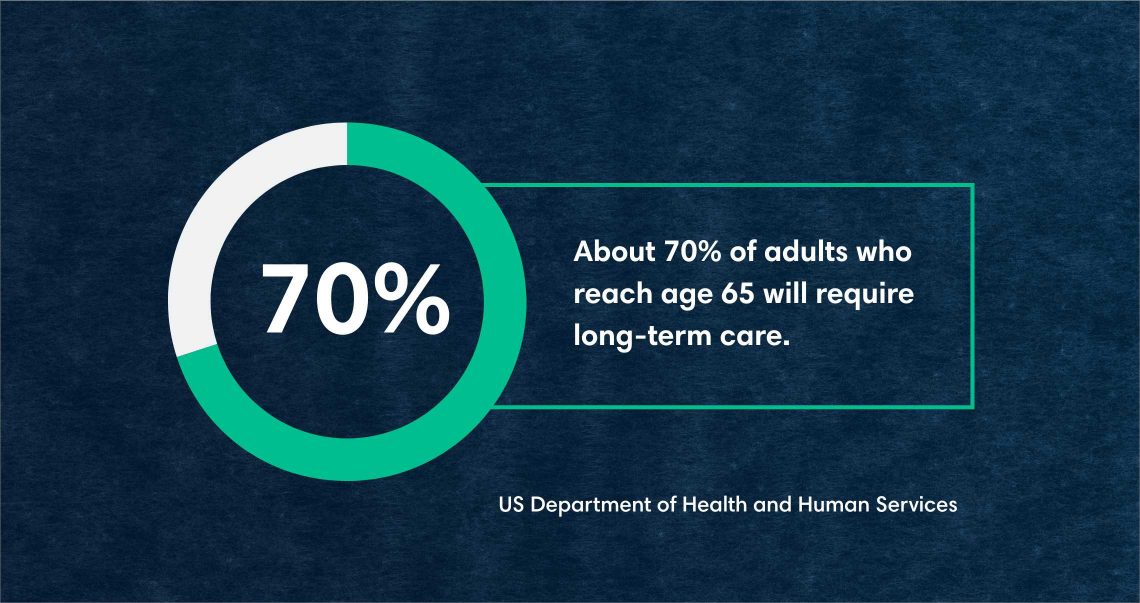 In the US, there are four main types of elderly living facilities:
Residential facilities: These are small and include personal care and meals, but they don't typically include medical care.
Assisted living facilities: These may offer varying levels of care for people who need some assistance with daily living but not the full care of a nursing home.
Nursing homes: These offer wide-ranging medical care for those requiring regular medical assistance.
Continuing care retirement communities: These offer a larger-scale combination of residential, assisted living and nursing home residences and services for the elderly.
While each of these facilities offers different care options, they all cost money. Analyzing the cost of these facilities—in addition to understanding your parents' medical and social needs—can help you narrow your selection, choose alternate arrangements or start planning now for the future costs.
If you decide to try to provide care in your own home, consider that you may need to cover the cost of renovations that could range from something as simple as adding safety bars to bathrooms to something as major as adding an attached apartment.
The cost of institutional care also varies widely, depending on your parents' needs and on your location. Nationally, annual costs can range from $19,240 for an adult day care to $105,850 for a private room in a nursing home, according to the American Health Care Association and National Center for Assisted Living.
4

Make sure their legal documents are in order

This is a good time to ask if your parents' end-of-life documents are up to date, and make sure you know where they are. This includes estate planning documents, a living will, financial power of attorney and healthcare power of attorney. If the change in their health is sudden, some of these documents may need to be created or modified—especially if you need access to their accounts.

A financial power of attorney names someone to handle their finances if they're incapacitated. A healthcare power of attorney names someone to make medical decisions for them if they can't make them on their own.

If your parents don't have these documents, offer to connect them with an estate law attorney who can draw them up.
5

Find support and local resources

Taking care of aging parents isn't easy, and it's a role that many adult children have thrust upon them without any preparation. Sullivan recommends seeking support and advice from others in similar situations, whether it's friends, a local caregiver support group or an online community.

"The stress, the anxiety, the emotional toll can be absolutely overwhelming," Sullivan notes. Your local Area Agency on Aging, part of a network of nonprofits nationwide that serves those 50 and older, can connect you to services including meal delivery, respite care for caregivers, transportation services and home care aides.

Also try to accept help from others when it's offered, and take care of yourself—both emotionally and financially. Even if you're serving as your parents' main caregiver, make sure you continue to do the things you enjoy and take steps to protect your own financial goals.
Help ensure your family is protected
We can help you and your loved ones stay protected for the future with long-term care and other insurance needs.
Insights
A few financial insights for your life
This information is provided for educational purposes only and should not be relied on or interpreted as accounting, financial planning, investment, legal or tax advice. First Citizens Bank (or its affiliates) neither endorses nor guarantees this information, and encourages you to consult a professional for advice applicable to your specific situation.
Links to third-party websites may have a privacy policy different from First Citizens Bank and may provide less security than this website. First Citizens Bank and its affiliates are not responsible for the products, services and content on any third-party website.
Insurance products are not insured by the FDIC or any federal government agency and are not a deposit or other obligation of, or guaranteed by, any bank or bank affiliate.
Bank deposit products are offered by First Citizens Bank. Member FDIC and an Equal Housing Lender. icon: sys-ehl.