Insurance · December 16, 2021
Getting Ahead of Long-Term Healthcare Costs
You're working hard to save for retirement, and when those golden years arrive, you want to enjoy them comfortably. That means preparing for anything that can add up quickly and impact your savings in retirement—such as long-term healthcare costs.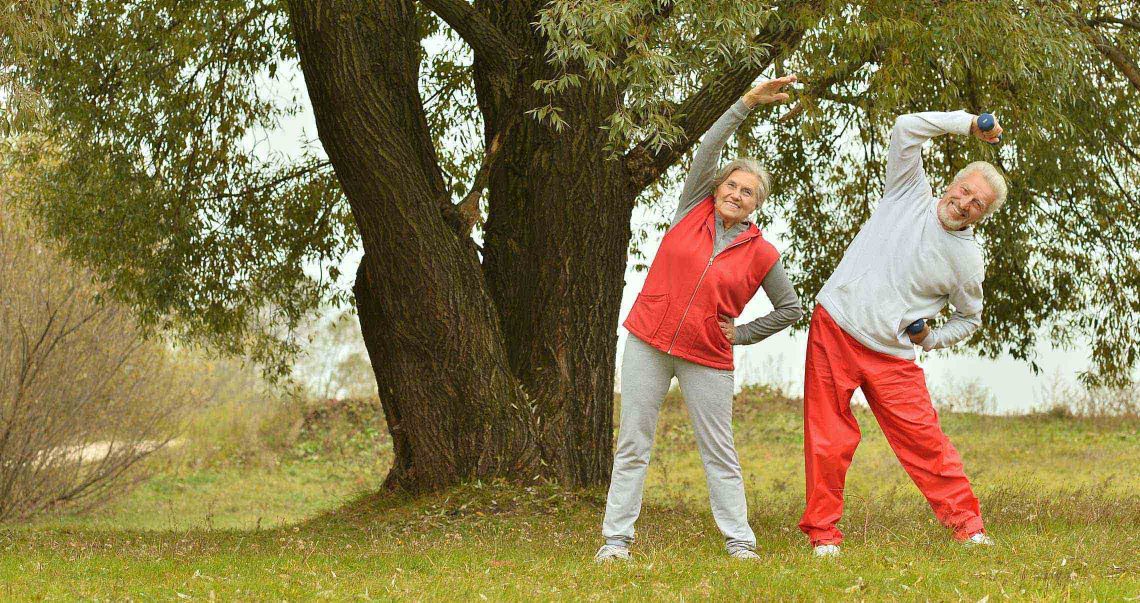 While you're planning ahead, now is a great time to start thinking about these costs, particularly those beyond the coverage of your health insurance. Here's how to get started.
---
The costs of long-term healthcare
Knowing the costs you may face can help you develop a solid retirement savings plan around your future needs. The Employee Benefit Research Institute found that a 65-year-old couple retiring today could need more than $300,000 to cover healthcare costs in retirement.
The first thing to know regarding future healthcare costs is that Medicare won't cover everything. You might have to set aside funds to pay for routine eye exams and dental care, which aren't covered by Medicare. Or you might want to purchase supplemental health insurance to bridge these gaps and factor the costs into your planning.
It's important to realize that even if you're very healthy today, there may come a time when you need at-home professional care or to move into a nursing home. A study from the US Department of Health and Human Services found that 70% of adults over 65 develop a need for long-term care, and 24% receive more than 2 years of paid long-term care. Typically, these costs aren't covered by Medicare, and if they are, it's generally for very short periods. In these situations, long-term healthcare costs can become significant over time.
Strategies for saving for healthcare
Once you have a general idea of the costs, you can start developing a strategy to help you save for potential future expenses. The good news is there are several ways you can save and plan for long-term healthcare costs.
Retain insurance until you're eligible for Medicare
Once you reach 65, you can sign up for Medicare. Until then, if you're offered health insurance by your current employer or through the government's Health Insurance Marketplace, consider maintaining coverage.
This helps in two significant ways. First, you'll be able to keep up with annual checkups, a crucial part of preventative care. Second, your insurance can help cover costs if you get sick or injured, so you're not paying out-of-pocket expenses before retirement.
Open a health savings account
Another way to save is through a health savings account, or HSA. It's a tax-advantaged investment vehicle that preserves money for future healthcare costs. Any contributions you make are tax-deductible, and the money in the account grows tax-free. Once funds are withdrawn, you won't pay any taxes if you use the money to pay for qualified expenses, such as doctor visits, eyeglasses, hearing aids and dental care.
Today, many employers offer HSAs as part of a benefits package, but you can sign up for your own if you enroll in an HSA-eligible insurance plan.
Purchase long-term healthcare insurance
No one likes to think about the possibility that they may need help with basic day-to-day activities, such as eating and bathing, but it's a reality for some.
Medicare doesn't typically cover the costs associated with getting in-home care through a visiting nurse or daily care in an assisted living facility. Paying these costs out of pocket could make a big dent in your retirement savings.
If you aren't sure you can cover these costs with your savings, long-term healthcare insurance is something to consider, as it can help cover the costs associated with in-home care, assisted living or nursing care, and adult day-care needs.
Focus on a healthy lifestyle
It's impossible to predict what your health will be 10 or 20 years down the road. However, what you can do right now is focus on having a healthy lifestyle for yourself and your family.
Any exercise helps, no matter how small. Try staying active a few times a week with low-impact exercises—walking, swimming and yoga are three good examples. Incorporate a well-balanced diet and drink plenty of water.
Don't forget mental health is important, too. Schedule activities with friends and work on reducing stress. Making a plan for long-term healthcare can be impactful, because feeling less stressed about your finances can help improve your health. The small changes you make now can pay big benefits down the road for your overall health.
Insights
A few financial insights for your life
Account openings are subject to bank approval.
Links to third-party websites may have a privacy policy different from First Citizens Bank and may provide less security than this website. First Citizens Bank and its affiliates are not responsible for the products, services and content on any third-party website.
Your investments in securities, annuities and insurance are not insured by the FDIC or any other federal government agency and may lose value. They are not a deposit or other obligation of, or guaranteed by any bank or bank affiliate and are subject to investment risks, including possible loss of the principal amount invested. Past performance does not guarantee future results.
First Citizens Wealth Management is a registered trademark of First Citizens BancShares, Inc. First Citizens Wealth Management products and services are offered by First-Citizens Bank & Trust Company, Member FDIC; First Citizens Investor Services, Inc., Member FINRA and SIPC, an SEC-registered broker-dealer and investment advisor; and First Citizens Asset Management, Inc., an SEC-registered investment advisor.
Brokerage and investment advisory services are offered through First Citizens Investor Services, Inc., Member FINRA and SIPC. First Citizens Asset Management, Inc. provides investment advisory services.
Bank deposit products are offered by First Citizens Bank, Member FDIC.
See more about First Citizens Investor Services, Inc. and our investment professionals at FINRA BrokerCheck.