Family · May 14, 2020
How to Choose the Best Bank for Your Family
Once you start to grow your family, the big decisions start immediately. What will you name the baby? Who will be their godparents? Will you go with a nanny or a daycare? Finances may not be top of mind in the early days, but it's important to make sure you're on top of your financial life as well, including selecting the best bank for your family.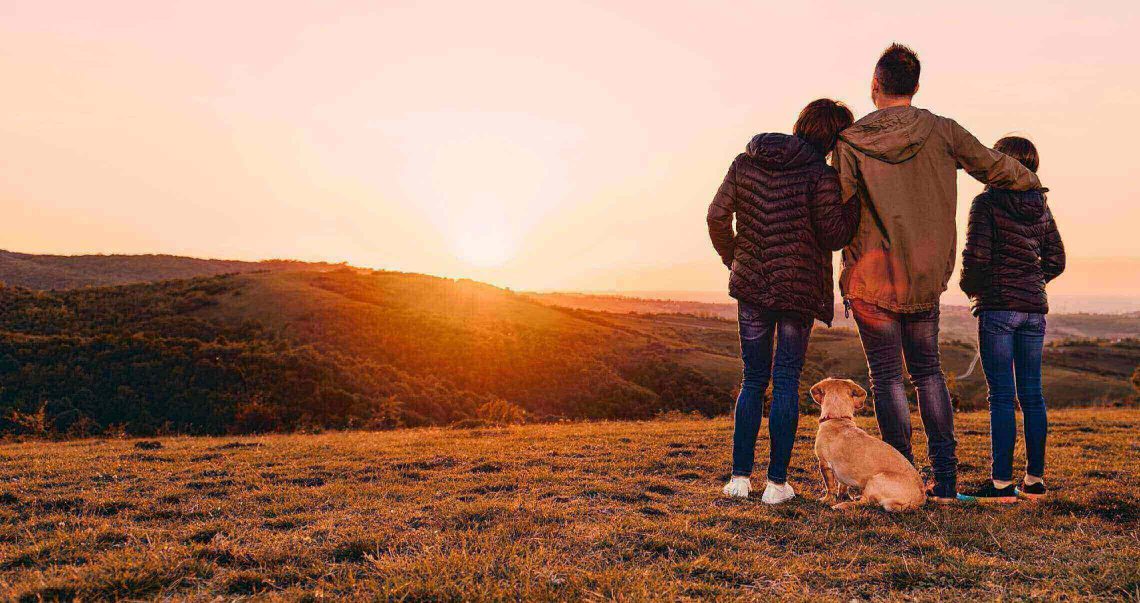 While it can be tempting to simply sign with whatever bank offers you the best rate or the most convenient location, deciding which bank to choose for your family often requires a little more thought. Consider the following criteria when choosing a bank to help you meet your financial goals.
---
The ability to grow with your family

Even if a savings and checking account are all you need right now, your financial needs may change over time as your family evolves. Look for a bank that offers services you may need down the road—whether that's a mortgage or guidance on retirement savings. Some banks offer special products for families, like free financial planning and insurance reviews or special credit cards to help teach children about budgeting.
While your kids are young, figuring out the best way to save for college or finance home renovations could become important. As you get older and build a bigger nest egg, you may need assistance with wealth management or estate planning.
Accessibility
Whether you prefer banking online or in person, you want to make sure your money is easy to check up on and access. This is particularly true for busy families, who are juggling kids' and parents' busy schedules. Choosing a bank that has a nearby branch and a user-friendly digital banking platform means you never have to schedule a day around an inconvenient trip to the bank.
Some banks allow you to not only access your financial accounts but also see balances of accounts at your other banks, giving you a more holistic view of your financial situation. A robust platform might also include the ability to manage your budget and track your spending and debt.
Reasonable fees and rates
While price doesn't need to be the sole deciding factor of your selection, it's important to make sure you wouldn't be overpaying for basic services—or missing out on valuable interest you could be earning on savings. This becomes especially important for families who have multiple kids and need to budget more strictly to ensure their household income covers everyone's needs. Having reasonable rates that you can rely on to remain relatively stable can ensure that you're able to spare the cash for other inevitable family expenses, like daycare or braces.
Shop around with a few institutions to make sure their rates and fees are in line with the market. You should be able to find free checkingD, for example, or get the bank to waive the monthly fee if you meet requirements such as setting up direct deposit or maintaining a certain balance. It's also important to evaluate the cost of other bank products. Compare mortgage and credit card rates to see how they stack up against other available markets.
Comfort
If you're trusting a financial institution to take care of—and ideally help you grow—your money, you want to make sure that you feel good about the relationship. As a parent, you have enough to worry about in your life without also having concerns about a bank. If your gut is telling you that a particular bank isn't the right one for you, consider it a red flag and look for another one.
Selecting the best bank for your family is an important financial decision, and making the right choice can give you peace of mind that you're protecting your family's financial welfare as best you can. Spending some time comparing the product, prices and convenience of a few places can help ensure that you're making the right choice.
Insights
A few financial insights for your life
Account openings and credit are subject to bank approval.
Paperless statements are required. To be eligible for Free Checking, you must sign up to receive First Citizens paperless statements within 60 days of account opening. If you do not sign up and receive paperless statements, your account will be converted automatically and without prior notice to you to a Select Checking account and will be subject to the fees and charges applicable to a Select Checking account. The applicable fees and charges will be debited from your account without further notice to you and will appear on your account statement. If you overdraw your account, fees may apply. Refer to our Personal Account Disclosures for full details.
Links to third-party websites may have a privacy policy different from First Citizens Bank and may provide less security than this website. First Citizens Bank and its affiliates are not responsible for the products, services and content on any third-party website.
Bank deposit products are offered by First Citizens Bank. Member FDIC and an Equal Housing Lender. icon: sys-ehl.