Credit · September 18, 2020
5 Ways Personal Loans Can Help You Build Financial Wellness
If you're looking to consolidate your debt or increase your credit score, using personal loans in a smart, responsible way could help you make a step in the right financial direction.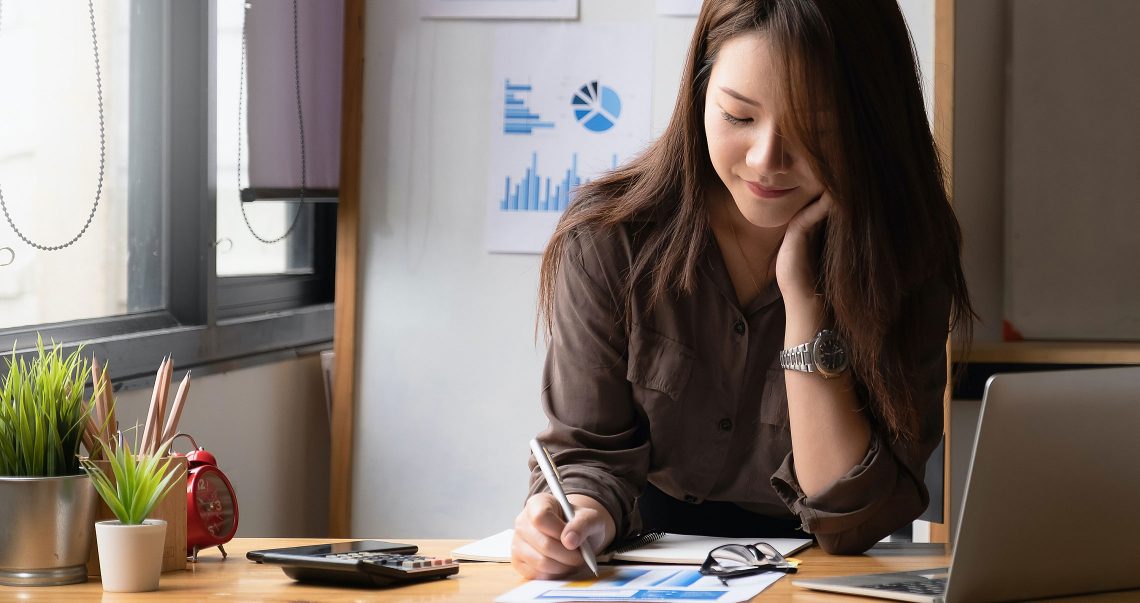 ---
A personal loan is a type of installment debt intended for personal use. You get access to the agreed-upon sum of money, and the payoff date is fixed, usually within 1 to 7 years.
This is different from credit cards, which don't require a set payback date and have the potential to incur large interest fees. A personal loan often has a much lower interest rate than a credit card. Your monthly payments stay the same, so it's easier to budget and build financial stability. It's also often unsecured, which means you don't have to put up collateral to get the loan.
There are still some potential drawbacks to this type of loan, however. For example, the interest rate on a personal loan might be higher than other types, like a home equity loan. If you want to pay off the loan early, you could be penalized. And if you fall behind on your payments, it could negatively impact your credit score and make it harder to get another loan later.
The good news is that you can avoid these downsides with some smart planning and consideration. Here are some of the most common ways personal loans could benefit your financial well-being if used appropriately.
1

Build your credit score

If you're looking to buy a house, especially if you haven't built up credit yet, getting a personal loan may help. Making monthly payments toward a loan tells lenders you're responsible with your debt. It also increases lenders' trust in your ability to manage your credit. If you have a limited credit history, a personal loan might actually help increase your credit score, assuming you make consistent, on-time payments.
2

Refinance your debt

Refinancing debt with a personal loan could be a good option if you're trying to break free of the debt cycle. If you have a lot of different loans or lines of credit, you may be able to take out a personal loan to pay them back under one easy monthly payment. Consolidating under a personal loan could lower your total interest rate—and if you have fixed payments, they'll be more predicable. If you use a personal loan to consolidate your credit card debt, there's a good chance you'll have lower monthly payments.
3

Pay for one-off expenses

Using a personal loan to finance a major one-off purchase could be a solution if you meet the right requirements. If you qualify for a lower interest rate than a standard credit card and you don't think you can pay off the purchase by the end of any interest-free promotion periods, using a personal loan may be the best choice. Some of the most common one-off expenses include a car or home improvement.

You can also use a personal loan for any major unexpected expense, such as a medical bill, car repairs or urgent home repairs.
4

Make a tax payment

If you owe more money to the IRS than you expected and don't have the funds available, taking out a personal loan may make sense. This is also worth considering if you own a small business or are self-employed and your quarterly income is irregular. You'll still need to make payments to the IRS, but you might consider using a personal loan during your slow months and paying off the loan during peak season. This strategy could help you avoid using credit cards, which usually have higher interest rates than personal loans.
5

Expand your ability to earn

If you're a gig worker or a freelancer, you might need to make some personal investments before you're ready to get your venture up and running. For instance, you may need a new car to start driving for a ride-sharing service, or you might need a new computer to get your freelance graphic design business off the ground. A personal loan could be a quick solution to help you cover these initial costs.
Do I qualify?
To determine if you're a good candidate for a loan, a lender will check your credit score and ability to pay back the loan. The higher your credit score, the lower your interest rate is likely to be. Remember, if you don't have good credit, you can still get a personal loan. It just might have a higher interest rate.
Insights
A few financial insights for your life
This information is provided for educational purposes only and should not be relied on or interpreted as accounting, financial planning, investment, legal or tax advice. First Citizens Bank (or its affiliates) neither endorses nor guarantees this information, and encourages you to consult a professional for advice applicable to your specific situation.
Links to third-party websites may have a privacy policy different from First Citizens Bank and may provide less security than this website. First Citizens Bank and its affiliates are not responsible for the products, services and content on any third-party website.