Credit · November 10, 2021
4 Credit Card Perks You Might Not Know You Have
You may already take advantage of well-known credit card perks like the ability to earn rewards and cash back. But, as the credit card market has gotten more competitive, it's also become more creative with its perks. Now, many credit card benefits have expanded to include additional money-saving and purchase protection options you may not even know exist.
Read on to learn about credit card perks you may have unintentionally overlooked, so you can start making the most of them right away.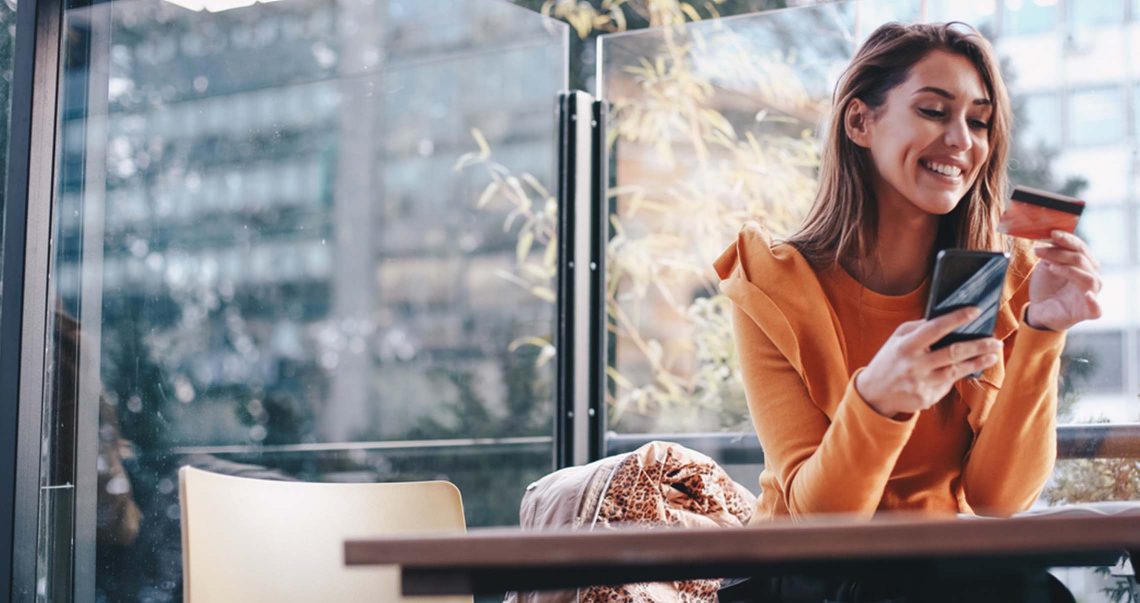 ---
1

Cell phone protection

If you waived the warranty from your mobile phone provider, you may think you have no other option but to pay for any repairs out of pocket. But before you shell out all that cash, explore your credit card perks to see if any include cell phone protection.

There are some limits on what a credit card company will provide. The coverage typically won't cover the cost of a lost phone and may only offer the coverage if you use your credit card to pay for your monthly cell phone bill. If you fit the right criteria, though, this credit card benefit could be extremely beneficial in offsetting the cost of some cell phone repairs.
2

Contactless payments

The global pandemic made it necessary to try to limit physical contact, and many credit card providers have implemented new capabilities that let you do exactly that. In fact, The New York Times reports that in March 2020 alone, 31 million people tapped their contactless card at the point of sale or used a digital wallet.

In either case, a credit card with this contactless functionality lets cardholders wave or tap their credit card, phone or smartwatch in front of a chip-enabled reader to make a purchase instead of inserting the card, swiping it or handing it to a person to process your transaction. Depending on where you're buying, a contactless card may even mean you can now avoid checkout lines and checkout terminals entirely.
3

Delivery package protection

Have you ever expected a package to be delivered, only to find that it mysteriously disappeared? It may be time to take advantage of a credit card perk that keeps you from paying for an item you never received.

Some credit card benefits may reimburse you for the cost of lost or stolen items purchased with that credit card up to a certain dollar amount. Credit cards vary in the amount of time that the claim must be filed after an item was lost or stolen, and some may require a police report or similar type of proof before they'll allow you to take advantage of this benefit. However, it's a helpful assurance that you won't lose money on delivery items that never actually make their way to you.
4

Flexible repayment options

If you make a big purchase on your credit card, you may have the option to make payments in small chunks over a set period of time, without having to pay interest or additional fees.

The New York Times advises that it's important to make sure you know you have the financial discipline to stick to the payment plan so you don't accidentally overcharge, miss a payment or face unintended fees. In many situations, though, this is one credit card perk that could help you better manage your cash flow and budget for those major purchases.
Insights
A few financial insights for your life
This information is provided for educational purposes only and should not be relied on or interpreted as accounting, financial planning, investment, legal or tax advice. First Citizens Bank (or its affiliates) neither endorses nor guarantees this information, and encourages you to consult a professional for advice applicable to your specific situation.
Links to third-party websites may have a privacy policy different from First Citizens Bank and may provide less security than this website. First Citizens Bank and its affiliates are not responsible for the products, services and content on any third-party website.