Credit · February 17, 2022
Credit Card 101: What You Need to Know
Getting your first credit card and joining the ranks of the more than 175 million cardholders in the US is a big step. You may encounter some terminology and concepts you didn't need to know when paying with cash or debit.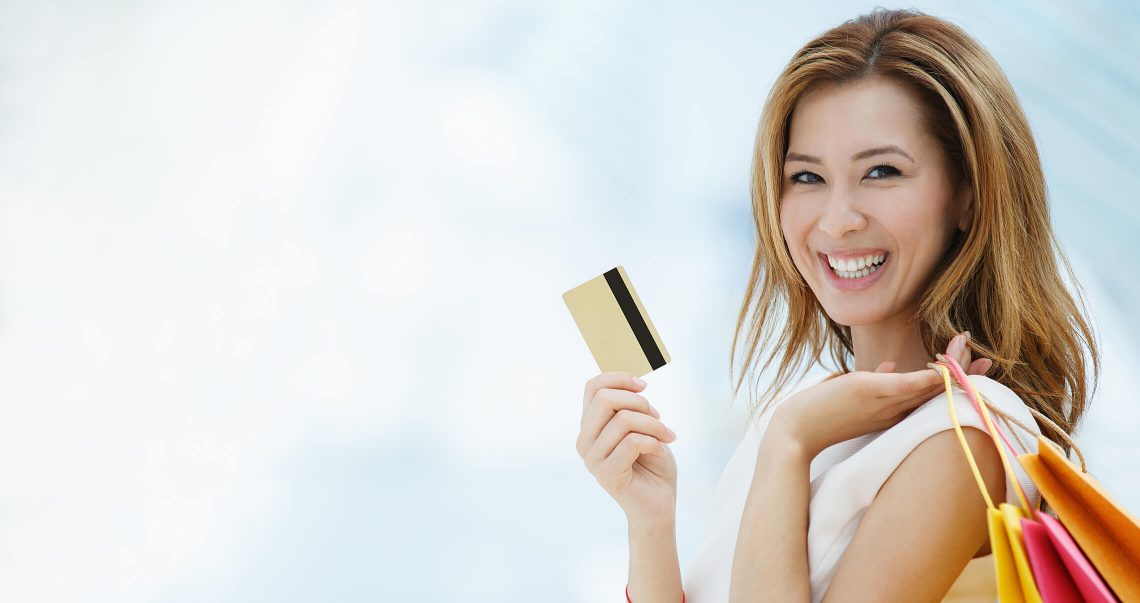 Fortunately, you don't need to become a credit expert before using your first card wisely. You just need to learn credit card 101.
---
Credit card application
Before applying for a card, make sure you understand how to choose a credit card for the first time. Do some research to find a good card, and confirm that it will suit your specific needs. It's also a good idea to check your credit score and see if you're likely to qualify.
To apply for a credit card, you'll either fill out a paper form or enter information about yourself through the credit card issuer's website. You'll provide details such as your name, birth date, address, income and Social Security number.
The credit card issuer will then check your credit report, which is a record showing any loans or other debts you've had over the past 7 years and whether you've been paying them as agreed. If the card issuer approves your application, it will send you a card and assign a certain credit limit, which is the maximum amount you can borrow with the card.
Applying for a credit card generates a hard credit inquiry, which means the fact that you applied for a card will appear on your credit report. It's not a big deal to have one or two inquiries on your report, but a larger number can lower your credit score.
Credit card fees
When you visit a credit card company's website, you can view the disclosure, or listing of the card's terms. Read this carefully to find out what fees you may owe.
Some card issuers charge an annual fee to use a card, and it's typical for cards to charge late fees if you don't pay your bill on time. You'll probably incur fees if you go over the credit limit or if a payment to the credit card company bounces. Other possible fees might include a foreign transaction fee that applies if you use the card in another country.
To decide whether a card's fees are worth it, ask yourself these questions.
Are the fees similar to those charged by cards with comparable benefits?
If there's an annual fee, do you expect the rewards you earn with the card to make up for the yearly cost?
Are there things you could do, like automate payments or set up alerts on your phone, to ensure that you pay your bill on time and avoid late fees?
Balance transfers and cash advances
If you have multiple credit cards, you can transfer a balance from one card to another. Some cards have introductory balance transfer offers that let you pay zero interest on a transferred balance for the first several months after opening the card. You typically have to pay a percentage of the transferred balance as a fee.
You can also borrow money with a credit card by taking out a cash advance. There's usually a fee to do this, and the interest rate on the advance is often higher than the rate you're charged on purchases.
Bill payment
When you charge purchases to your credit card, transfer a balance or take out a cash advance, the amounts are added to your balance. Each month, you'll get a bill detailing this information. Many credit card companies offer a grace period, and you can avoid paying interest on purchases if you pay your entire balance by your bill's due date.
If you don't pay off the entire amount you owe, you lose the grace period. Your balance accrues interest, which is updated every day, and new purchases start accruing interest immediately.
You're required to make at least a minimum payment on your credit card each month. This payment is only a small percentage of your balance, though, so paying only the minimum will cause you to carry a balance over a longer period of time and with substantial interest. Because of this, it's best to pay more than the minimum amount if possible.
Credit card rewards
Some cards offer rewards, such as cash back, merchandise, gift cards or airline miles. Before choosing a card, ask about the rewards program. Find out how you qualify for rewards and whether different categories of spending earn rewards at different rates.
Look for a card that offers rewards you'll want to use. For example, if you travel frequently you may benefit from a card with generous travel rewards. If you typically stay close to home, you might get more value from a card that offers cash back.
Now that you're familiar with credit card 101 basics, you can start looking for your first card. Take time to compare credit cards, their benefits and their rewards to find the card that's right for you.
---
Compare our credit card options
Whether you love to travel, earn unlimited cash back or simply build credit, we've got a match for you.
Insights
A few financial insights for your life
Subject to credit approval.
Links to third-party websites may have a privacy policy different from First Citizens Bank and may provide less security than this website. First Citizens Bank and its affiliates are not responsible for the products, services and content on any third-party website.
First Citizens Bank is a Member FDIC and an Equal Housing Lender icon: sys-ehl.