Career · October 08, 2020
Build a Financial Strategy to Make Taking a Pay Cut More Manageable
Depending on the economy and your career goals, you might consider taking a pay cut for a variety of reasons. Traditional career advice says you should get paid more with every job move you make. However, there are times when a lower salary could help you achieve new personal and professional heights.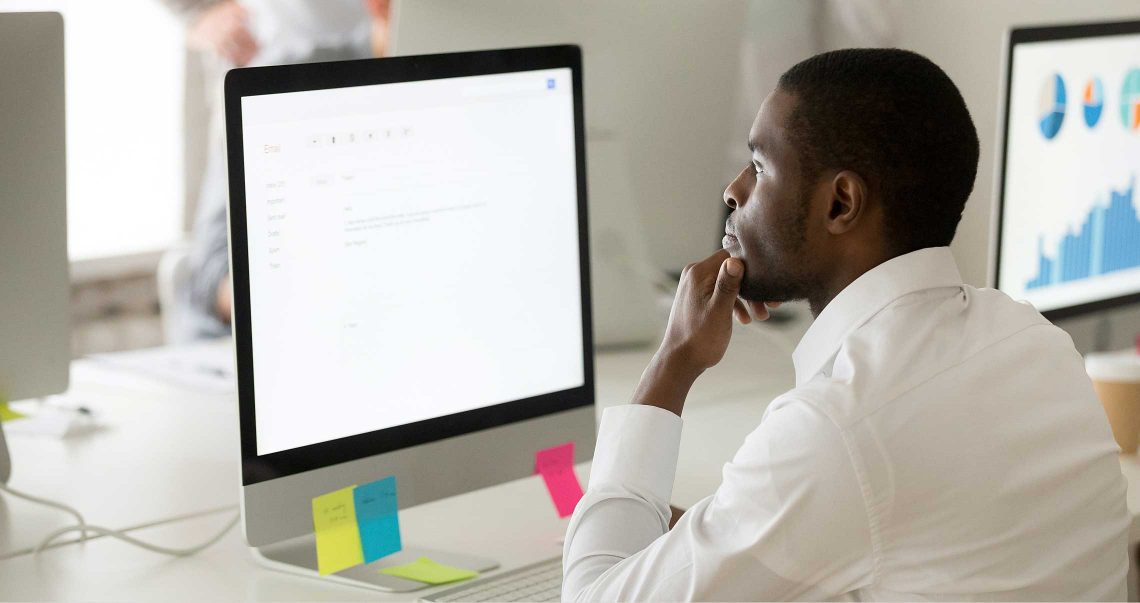 ---
Reasons to consider taking a pay cut
Less can be more in many situations where you're weighing a lower rate of pay against the opportunity in front of you. Here are some cases where you might need to consider the trade-offs between your current salary and a lower one.
A dream opportunity. If the perfect position at the perfect company comes along, you might consider taking a pay cut for a new job when a rare opportunity comes knocking.
A new career path. When changing your job focus or starting in a new industry, you might accept a cut in pay for the chance to get your foot in the door.
Changing personal needs. Maybe you need to care for aging parents. Or perhaps you're looking to spend more time with your family. In cases like these, taking a pay cut might afford you the flexibility you need to balance work and home.
To keep your job. When the economy goes through rapid shifts, taking a pay cut can make the difference between keeping your job and losing it.
To keep money coming in. If you've been out of work, your willingness to take a cut in pay could lead you to a temporary position to keep your bills paid.
For better benefits. You might find that a potential employer doesn't offer as high a salary as your current one, but they may provide a more attractive benefits package. This could include more vacation time, the ability to work remotely or a healthcare plan with a much lower copay. Depending on the lifestyle you want to lead, these benefits may be worth the tradeoff of lower pay.
With all these scenarios, it's up to you to determine how much of a pay cut you can afford to take. To guide your decision, reviewing your budget might help. You can plug in varying percentages of your current salary and model how lower salaries might impact your monthly expenses. As you explore the impacts of a potential cut in pay, you can also examine your monthly expenses to see if there are opportunities for cutting back that make the lower salary more manageable.
Managing a pay cut
If you've decided that taking a pay cut for a new job or other reason makes sense, you'll want to put a plan in place to live with less while charting a course to increase your future earnings. Here are some steps you can take to make both lifestyle and career adjustments to help you thrive.
Reconsider your necessities. Yesterday's splurges might be the ideal places to scrimp in your budget. Check your spending to identify the easiest areas to dial back your spending so your resources can go toward monthly essentials like housing, healthcare and savings.
Recommit to retirement savings. Consider what adjustments you'll need to make to keep your retirement savings goals on track. If you're losing your eligibility for an employer-sponsored retirement plan or making the shift to self-employed, consider options to make up the difference, like a simplified employee pension IRA.
Don't skimp on your emergency fund. With less coming in each month, you'll want to keep your emergency fund topped off and possibly increased. When making budget adjustments, account for these savings to give yourself the financial cushion you need to feel secure. Having more saved also means you're less likely to tap into more expensive ways to fund unexpected expenses, like loans and credit cards.
Create a professional plan. Whatever path you've chosen that's made you decide a pay cut was worth it, now's the time to create a plan to recoup your earnings. Consider finding a mentor or creating a short- and long-term business plan to increase your revenue. You might even work with a career coach to learn how to increase your earning potential.
Taking a cut in pay doesn't have to be painful. In some situations, it may be the best move to put you on the path toward the career and lifestyle you want. Assess your options, adjust your budget, and make plans to fuel your savings and career during the transition.
Insights
A few financial insights for your life
This information is provided for educational purposes only and should not be relied on or interpreted as accounting, financial planning, investment, legal or tax advice. First Citizens Bank (or its affiliates) neither endorses nor guarantees this information, and encourages you to consult a professional for advice applicable to your specific situation.
Links to third-party websites may have a privacy policy different from First Citizens Bank and may provide less security than this website. First Citizens Bank and its affiliates are not responsible for the products, services and content on any third-party website.