Career · March 18, 2021
How to Turn Your Passion Into a Career
The gig economy is larger than ever, and traditional career paths are changing along with it. With more work being carried out digitally and freelancing becoming an increasingly viable option, you might be ready to turn your passion into a career.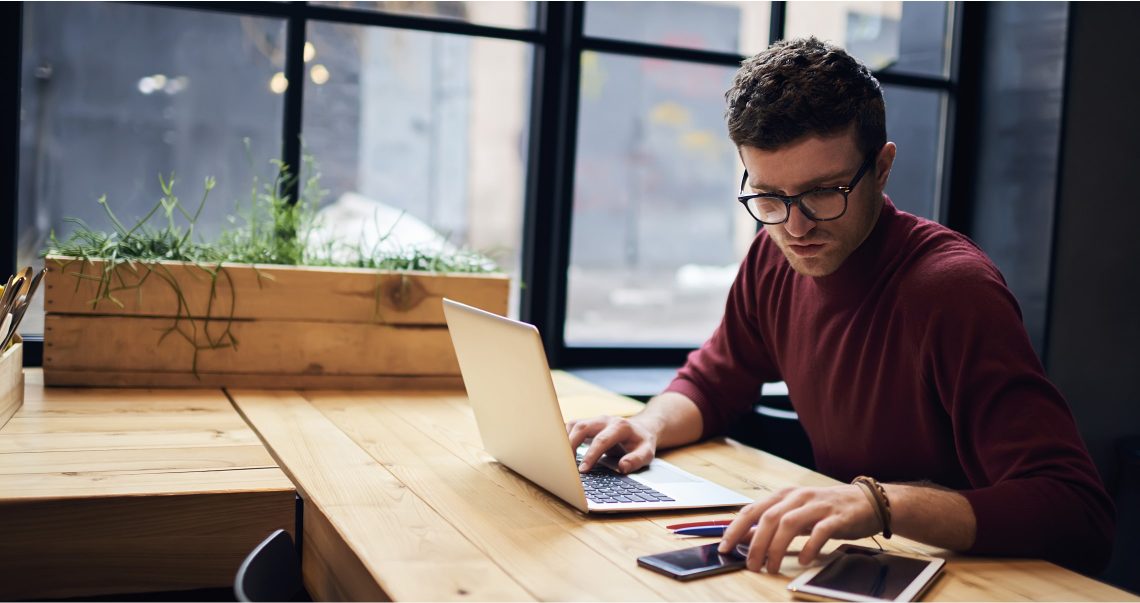 Before you make the switch, it's important to think about the financial implications of pursuing that passion full-time so you can start from a position of stability. That process begins with laying a groundwork of financial support for your new business and continues with adjusting your personal money habits to fit your new lifestyle.
---
Saving up for business expenses
As the old saying goes, it takes money to make money. When you're learning how to make money from your passion, you'll find there are costs involved in getting started. Common expenses include:
Equipment such as laptops, phones and any needed supplies
Web hosting and domain name
Bookkeeping, accounting and legal fees
Business banking services
Business license, if required
Marketing or advertising fees
Ensuring you have enough to cover these costs starts with building a business budget for your new side gig. Anticipate the need to invest in your business to help it expand. Keep an eye on your expenses as your business grows, and increase your budget as needed.
Setting aside money for taxes
If you make $400 or more per year from your side gig, you'll need to file a tax return and pay taxes. This is true even if your earnings aren't on a tax form, such as a Form 1099-K, 1099-MISC or a W-2. It also applies if you get paid in cash.
Many freelancers prepare for this by setting aside money for taxes as they get paid for their work. Plan to pay estimated taxes on your side gig four times a year: April 15, June 15, September 15 and January 15. Try using an online tax withholding estimator tool to calculate how much you should save.
Pivot to part-time first
If you have the chance, consider trying a part-time side gig before you fully turn your passion into a career. This can give you a taste of what pursuing your dream full-time could look like. You might discover that it's hard to maintain the same level of enthusiasm when what once was a hobby becomes a source of income, or that the opportunities just aren't what you expected.
On the other hand, by making a part-time foray into your passion project, you can start building relationships and gaining momentum for the move to full time. You might consider using your part-time earnings to build enough savings to last 3 to 6 months for when you do go full time.
Keeping your full-time day job while freelancing requires mastering time management, working efficiently and carefully monitoring your work-life balance to ensure you don't get burned out. The benefits of doing so include:
A stable income from your day job while you start your freelance career
Continued healthcare benefits from your employer
An opportunity to test the waters of freelancing before you change careers
The freedom to pick and choose which freelance gigs to take when you aren't desperate for money
Work toward balance
When you're working hard to make your passion into a career, it can be too easy to spend all your time trying to grow your business. Balancing your life and your budget before you become a full-time freelancer can help you stay on track to maintaining a healthy lifestyle and financial situation once your new business takes off.
When you move to full-time freelance work, you'll no longer have the security of a regular paycheck from your employer. Instead, you'll likely get paid based on projects, often 30 to 60 days (or longer) after you've completed your work.
You can smooth out the flow of your income by including a clause in your contracts that deals with payment over the course of longer projects. For example, you might account for an initial deposit, a payment when the work is 50% completed, and the remainder of your bill upon completion. Spreading your bill payments out during the month can also grant you additional time to collect your payment from clients.
Whether you're ready to leap into the full-time freelance world or looking to try it part time, consider how it will affect your finances. Be sure to prioritize your financial future as you turn your passion into a business.
Insights
A few financial insights for your life
Links to third-party websites may have a privacy policy different from First Citizens Bank and may provide less security than this website. First Citizens Bank and its affiliates are not responsible for the products, services and content on any third-party website.
This information is provided for educational purposes only and should not be relied on or interpreted as accounting, financial planning, investment, legal or tax advice. First Citizens Bank (or its affiliates) neither endorses nor guarantees this information, and encourages you to consult a professional for advice applicable to your specific situation.