Banking · June 17, 2020
What Is a Community Bank and Its Advantages on Community Relationships
A community bank can provide top-notch personal service while helping you feel confident that your money is doing good. Although large commercial banks may try to replicate this experience, there are deeper community bank benefits with an institution that has strong ties to the place where you live and work.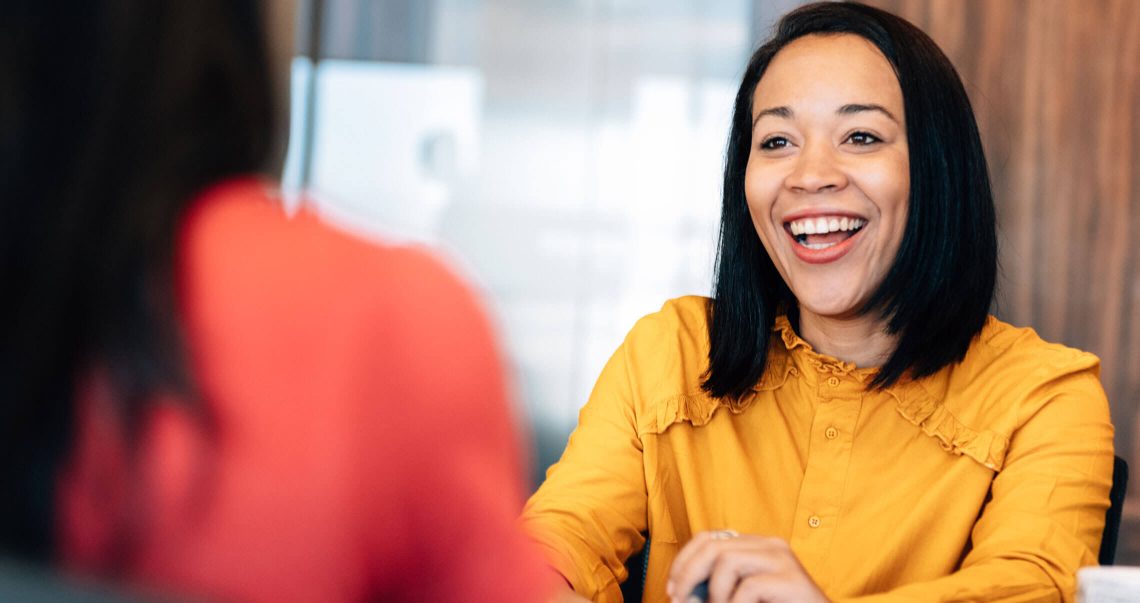 Here are some of the advantages of community banks you can expect.
---
A focus on the customer
Personal, attentive customer service is one of the hallmarks of community banking. When your bank is an integral part of the community, they'll offer more than just a cordial smile in the lobby, which you can find at nearly any bank. Personal service at a community bank means enjoying a relationship with your bankers, who are familiar with your financial situation and can help you navigate your questions and concerns.
Community banks are often more focused on meeting the specific needs of their customers than their commercial counterparts, who need to prioritize their stockholders. 
Prioritizing relationships
Building a long-term banking relationship means you'll know who to talk to when you have a question about financial products or other decisions. Because your banker knows your needs, they can suggest products or services to help you reach your goals. They'll work hard to ensure you feel like a valued member of the community, because they recognize that you all thrive together.
A community banker knows you, your circumstances and the context of life in your area. With this understanding and familiarity, they can help you select loans with interest rates and terms that make sense for you. They can help you choose the right savings account, so you and your family get the most from the money you save. Family-owned banks know that encouraging savings and offering favorable loans will keep money flowing in the community, which will be good for everyone.
A long-term relationship with your community bank may also make it easier to qualify for a loan with favorable terms. They can take a more holistic look at the borrower's background, knowing you're more than just your credit score. 
Importance of community banks
Because your bank is focused on the needs of local families and businesses, you can feel confident its policies are written with the community in mind. Working with this type of bank has a direct effect on the economy in your area. You can be sure your bank is also lending to businesses, homeowners and other borrowers around you.
A bank that's become an integral part of the community it serves is also more likely to work hard to give back. That's why many of these banks lead charitable programs to help area businesses, families and those in need.
That means your money choices are helping people in your community because of your bank's charitable programs and contributions. You can feel confident that your deposits, savings, loans and other banking choices will have a positive ripple effect. And you can look to your community bank to help you identify worthy causes for your charitable donations.
Choose what's important to you
There's something satisfying about knowing where your money is going. That's what happens when you choose a community bank. Not only do you get to enjoy more personal service and competitive rates, but you can feel proud that your banking choices are having a positive effect on the place where you live and work. You get to feel taken care of by your bank, while you're also helping take care of your community.
Insights
A few financial insights for your life
This information is provided for educational purposes only and should not be relied on or interpreted as accounting, financial planning, investment, legal or tax advice. First Citizens Bank (or its affiliates) neither endorses nor guarantees this information, and encourages you to consult a professional for advice applicable to your specific situation.
Links to third-party websites may have a privacy policy different from First Citizens Bank and may provide less security than this website. First Citizens Bank and its affiliates are not responsible for the products, services and content on any third-party website.