Banking · June 25, 2020
How to Switch to a New Bank
Life is unpredictable, but one thing we know for sure is that change will happen. We'll find new jobs, move into new houses—and eventually we might switch banks. Closing bank accounts and making large financial transfers can be scary, but there's no need to worry. Here's your complete guide to switching banks.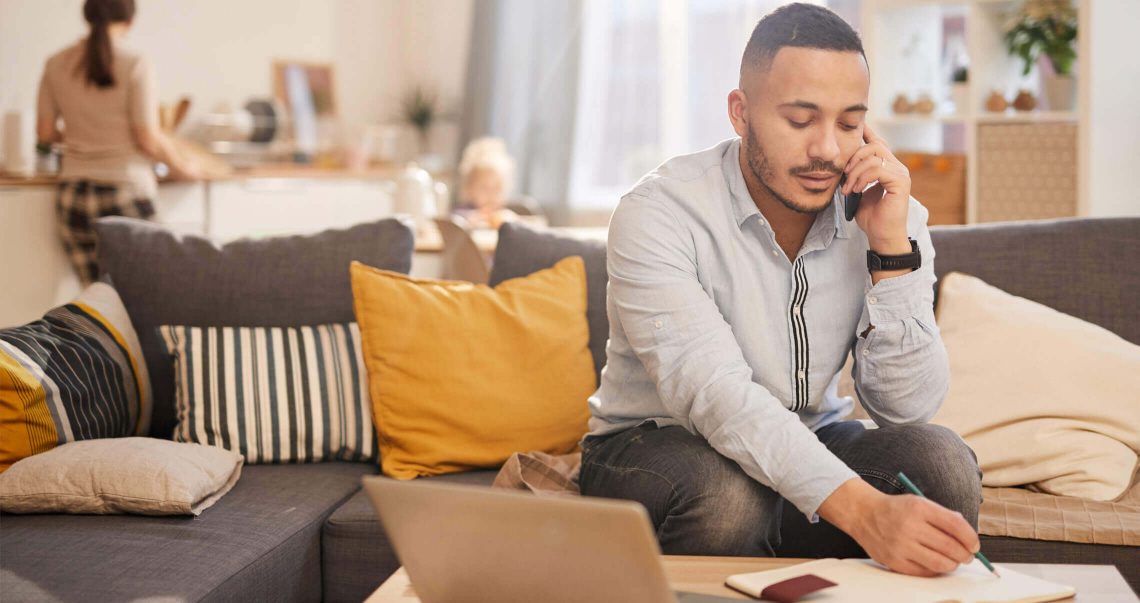 ---
Step 1: Know what you want
What services do you need to meet your banking needs? Start by taking inventory of the services you already use, like bill pay, online banking, checking and savings. Maybe there's a new service you're interested in, like earning higher interest rates with a new savings account or certificate of deposit, or CD. Whatever your story is, this is the time to put yourself and your family first.
Step 2: Do your research
Once you figure out what's important to you, make sure your new bank checks off everything on your list. A quick Google search might be enough, but make sure you understand the fees associated with each account, as well as the services and technology provided. You'll also want to make sure branch and ATM locations at a new bank are easy for you to access. If you can't find what you need online, call or visit a local branch.
Step 3: Open an account
Now it's time to make the move. Start by opening a checking account. You'll need some money for an initial deposit, which should generally be enough to cover your bills for a month. Whether you open an account online or at a branch, give yourself a few weeks to get comfortable using it before switching everything over. This gives you time to take inventory of your automated transactions and redirect your paycheck, which can take time to kick in.
Step 4: Transition payments and deposits
Ask your employer how to update your direct deposit information. They'll need your routing and account numbers to do this. Then you'll need to transition your automated payments. Start by taking inventory in your old bank account. Look for regular bills like rent, utilities, membership fees and credit card payments, and don't forget annual or quarterly payments. It's also a good idea to take inventory of any outstanding checks. Redirect your automated payments to your new accounts, and make sure each bill is set to pay from the new account. Monitor your bills throughout the first few months of the switch.
Step 5: Say goodbye to your old account
Once you've switched your deposits and withdrawals from your previous bank and no pending bill payments remain, it's safe to close the account. It's a good idea to wait about 2 months to ensure all payments have cleared. Once the time has come, contact your previous bank directly to close the account. For your security, cut up and shred any debit cards and checks associated with closed accounts. Also, request confirmation that your account was closed to avoid any future fees if you forgot to switch an automatic payment.
Insights
A few financial insights for your life
Account openings and credit are subject to bank approval.
Links to third-party websites may have a privacy policy different from First Citizens Bank and may provide less security than this website. First Citizens Bank and its affiliates are not responsible for the products, services and content on any third-party website.
Bank deposit products are offered by First Citizens Bank. Member FDIC and an Equal Housing Lender. icon: sys-ehl.