Industry Expertise · April 08, 2021
Why Investing in Agriculture Monitoring Systems Makes Business Sense
Animal agriculture is a unique industry because of the wide range of challenges farmers face. Between strict regulations, climate and biological variables, it can be difficult to maintain the health and safety of livestock without investing a huge amount of time, effort and expense.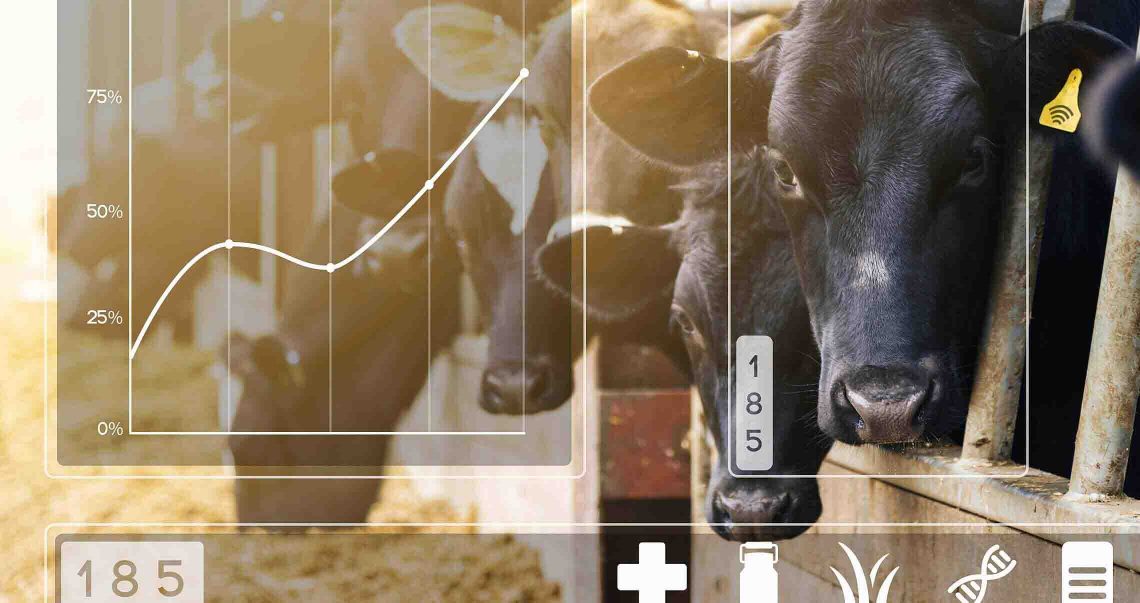 Agriculture monitoring systems can help businesses in the livestock industry identify and evaluate challenges ahead of time. Using these systems, farmers and producers can make decisions that save animals from risks and run their businesses more efficiently.
---
Risk factors
The US Department of Agriculture describes five of the most common risks to animal agriculture, including: government policies, market fluctuations, production factors, financial risks and human factors.
Institutional risks: Government policies and environmental standards on water use, pesticide use, packaging and labeling standards, and other agricultural standards all represent compliance and even legal risks to farmers and producers.
Market risks: Increased competition that leads to lower sales or price fluctuations, changing consumer preferences, or a processor or wholesale buyer closing or relocating are some of the most common market risks in the agriculture industry.
Production risks: Production risks in the animal agriculture sector could arise from insects, pests, disease and extreme weather events, such as droughts, floods or freezes. Equipment failure could also lead to illness or even death among the livestock.
Financial risks: Risks in agribusiness finance are usually tied to other risks like marketing or production changes. Still, other factors including higher interest rates, unfavorable exchange rates or excessive borrowing could lead to farmers and producers being unable to meet their financial obligations and overleveraging their businesses.
Human risks: The lack of adequate labor is the primary human risk. Other factors could include an injury or disability, a death in the family, divorce or any personal crisis that impacts a farmer or producer's ability to manage their business.

Data through devices
Agriculture monitoring systems can track and record an animal's lifecycle in detail. These systems can produce data that allows farmers and producers to comply with health and safety codes and regulations, make smart production decisions and gain a market advantage.
Thanks in part to the Internet of Things, or IoT, today's agriculture monitoring systems collect data that can improve the quality and quantity of agriculture production and drive business efficiency.
Wearables, ear tags or sensors with GPS can help farmers locate animals, particularly when animals roam off because they're sick or in heat. By tracking animals' movements, farmers and producers can easily locate them and return them to the farm or herd. They can even monitor their grazing patterns.
Wearables can also monitor livestock health levels and stream data to the cloud or an app on the farmer's smartphone. Producers can monitor heart rate, blood pressure, respiratory condition and lactation condition, helping them stay better informed on an animal's health. These devices can also provide crucial data that can assist in nutrition and feeding, including tracking the amount of food an animal consumes, while motion sensors with tags can track the number of steps they walked in a day.
Many IoT-connected systems can also monitor an animal's reproductive cycle, helping farmers know the right time to inseminate an animal or notifying them when the animal goes into labor, ensuring a safer, more successful supervised birth.

What are the costs?
The price of an agriculture monitoring system depends on several factors, including how many animals a farmer or producer is trying to track and how sophisticated of an investment they're willing to make.
For example, solar-powered ear tags made by agricultural technology company mOOvement provides real-time tracking of individual animals' locations among other data. Each unit costs $39, plus a $6 annual subscription fee.
Another cattle product, Moocall, is a noninvasive, 3D motion sensor that uses tail movement patterns to predict when a cow is about to give birth and sends a text alert to the farmer. Each sensor costs $329, plus an annual charge of $136 to monitor the sensors and send texts.
SwineTech's SmartGuard system includes a monitor and wearable that uses the waveforms and frequency of each piglet's squeal to prevent them from being crushed by a sow. The two-part system costs $1,000 and protects up to 120 litters per year.

Ready to get started?
While agriculture monitoring systems won't circumvent all the common risks farmers and producers face, they can assist with some of them. Making an investment like this is a decision that must be based on the unique needs of your business. Your business banker or financial professional can help guide you to the right choice and discuss how to make the investment possible.
Insights
Financial insights for your business
This information is provided for educational purposes only and should not be relied on or interpreted as accounting, financial planning, investment, legal or tax advice. First Citizens Bank (or its affiliates) neither endorses nor guarantees this information, and encourages you to consult a professional for advice applicable to your specific situation.
Links to third-party websites may have a privacy policy different from First Citizens Bank and may provide less security than this website. First Citizens Bank and its affiliates are not responsible for the products, services and content on any third-party website.