Industry Expertise · July 07, 2022
How to Create a Business Plan for Hemp Farming
Interest in industrial hemp farming has grown since the passing of the Farm Bill in 2018, and is expected to grow even more as more states pass laws approving the expansion of hemp production. The versatility of hemp makes it a good choice for a range of consumer products, including clothing, paper and even biofuel.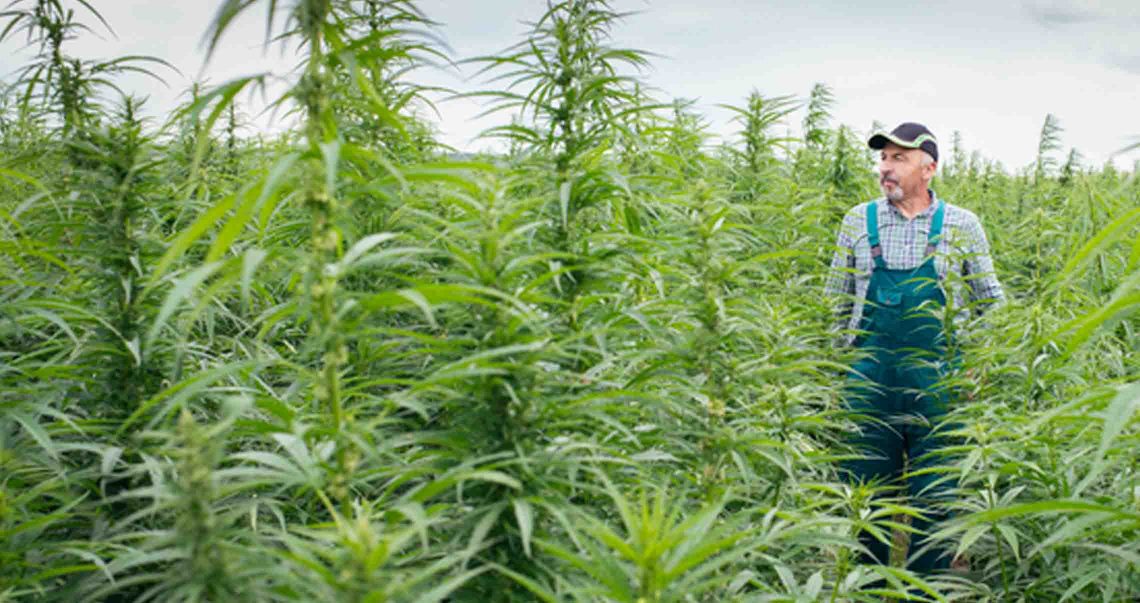 Currently, research into hemp farming is funded by the National Institute of Food and Agriculture, with the intention of finding best practices and new uses for the plant. As the hemp industry continues to evolve, new farmers may want to consider growing this crop.
---
Set a business plan for hemp farming
Before you clear a field or turn over soil, you'll need to understand the costs of starting a hemp farm, along with the potential for future profit. A business plan for industrial hemp farming is often a necessity for those seeking a loan or other funding.
Business plans generally include standard items, such as market information and financial projections. Not only is this information useful for investors or hemp-focused bankers, but it can also help you map out your new agricultural business and provide guidelines for spending and growth to keep you on track over the first several years.
Write a mission statement
Why are you starting a hemp farm? What are you hoping to achieve with this new opportunity? Writing a short mission statement allows you to narrow your focus and set goals for your new hemp farm.
Your final mission statement should communicate to others why you're in the hemp business, why you believe you can be successful and what you hope to accomplish in the industry. It can also help define your target customer. Will you sell hemp to textile companies, smaller businesses or both?
Develop a hemp business summary
In addition to a mission statement, your business plan should include a longer, more detailed description of your hemp farm. Describe your location, the size of your farm, how much hemp you intend to grow each year, and any agriculture business or farming experience that will help you be successful. It may be helpful to read over the USDA's Checklist for New Farms (PDF) to make sure you fully understand what you need to set up an agriculture business, such as agribusiness insurance, a business license or certificate, and the necessary equipment.
Your hemp business summary should also provide information about the local market for hemp. List some of your potential customers or local hemp buyers, and provide information on any established business relationships you intend to rely on as you start out. You may also want to discuss local competitors and point out any competitive advantage between your farm and theirs.
As part of your business summary, you may want to include information about how you intend to set up your farm to comply with federal and state regulations. The US Department of Agriculture regulates hemp production under the US Domestic Hemp Production Program.
Plan your financial projections
The final component of your business plan will contain multi-year profit and loss projections. List out the anticipated costs of starting a hemp farm, and project your expected profit over the first 5 years. Your projections should include the following key items:
Startup costs: Generally, these costs are one-time expenses, such as the land purchases, storage facilities and business software to help you maintain your finances. You'll also need to decide if you want to purchase or lease farm equipment.
Ongoing expenses: These are the annual costs of operating your farm, such as seed, irrigation, fertilizer and labor.
Projected income: As you begin to harvest, process and sell hemp, you'll make money from crop sales. Develop a projection to show how much you expect to produce and sell each year for the first 5 years.
Creating a business plan for hemp farming will ensure you're following a clear path and have a firm understanding of what it takes to start an agriculture business. A business plan is also required when applying for a farm loan. As you progress through your first season of hemp farming, don't forget to review your plan periodically and update the document with new information and financial projections.
Insights
Financial insights for your business
This information is provided for educational purposes only and should not be relied on or interpreted as accounting, financial planning, investment, legal or tax advice. First Citizens Bank (or its affiliates) neither endorses nor guarantees this information, and encourages you to consult a professional for advice applicable to your specific situation.
Links to third-party websites may have a privacy policy different from First Citizens Bank and may provide less security than this website. First Citizens Bank and its affiliates are not responsible for the products, services and content on any third-party website.