Industry Expertise · May 06, 2021
Rethinking Your Consulting Business Model for the New Economy
As technology has reshaped the way today's companies operate, the consulting business model found itself in the midst of a transformative shift. Then, COVID-19 brought even greater disruption. It impacted several key industries that consultants serve, including hospitality, travel and retail—and accelerated the move to remote working. Regardless of your firm's size, now may be a good time to strongly consider revamping your consulting business model to ensure sustainability and success.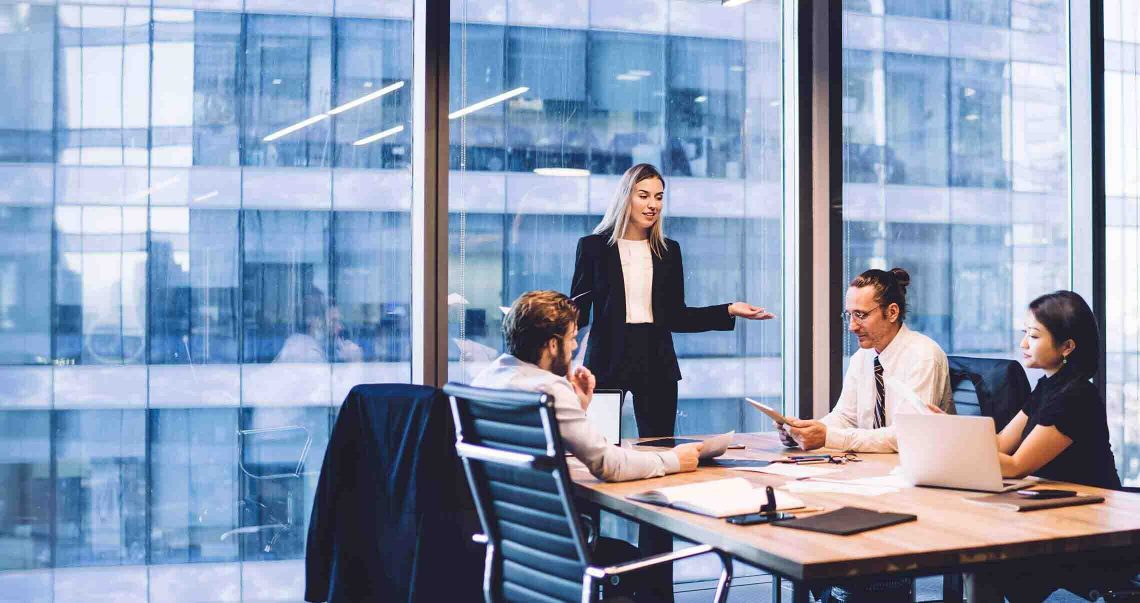 ---
Industry dynamics
Consulting firms can expect to feel the aftereffects of the pandemic for several years, as industries like retail endure major transitions and companies across sectors rebuild. In general, consulting companies serving hard-hit industries have experienced the brunt of the pandemic-driven dip in demand. Large firms that serve a broad array of corporate clients in multiple disciplines have shifted resources from areas of falling revenue, such as general strategy, to those of increasing demand, such as remote working infrastructure. This tactic has helped them better manage the impact of the pandemic's economic fallout.
Traditionally, the value of consulting firms has been their access to knowledge or information that others didn't have. But now, research, industry insights and business data are becoming increasingly available online. These resources make do-it-yourself in-house consulting easier for business owners and corporations. In addition, the rapid pace of technological advancement means consultants' recommendations often become outdated soon after they're made.
Meanwhile, specialists who address insights garnered from big data, research and analysis can help companies better interpret their data, leaving actionable decisions to be made in-house. In short, the information asymmetry that previously favored consultancies has been turned on its head, leaving consulting firms to find a new path for delivering value.
Strategic approaches
To successfully adapt to these changes, your firm could specialize in key industries or focus on operational implementation. Or, you could shift your focus down-market to small and mid-sized firms and remain a generalist. Smaller companies typically don't have the personnel to root out and address information asymmetry, nor do they typically have access to enterprise resource planning, or ERP, and other big data software systems.
If you choose to specialize, you could consider partnering with a market research company or an analytics firm. This maximizes resources while enabling access to deeper insights and more robust analysis, which strengthens the results you deliver to the client. Your firm could also partner with ERP software providers to ensure the business need is well-translated into the software parameters and fully implemented. In addition, your firm could partner with other proprietary software providers to translate the data into a strategy and assist with implementation.
Alternatively, your firm could add data analysis, helping clients implement machine learning, analyze big data output and assess its implications. In a world where the sheer volume of data can be overwhelming, companies see these services as high-value.
Another possibility is to focus on remote work preparedness, helping companies efficiently adapt to a new normal where large numbers of employees work from home. These services range from developing organizational infrastructure to assessing technology platforms and installing operational controls.
Putting customer needs first
Being responsive to customers' needs is the key to developing a strong, loyal client base. Embracing this strategy means you must pay attention to what's happening in the industry, market and with customers.
Potential ways to make your consulting firm more responsive include:
Implementing a more flexible pricing approach, such as a flat-fee similar to what some law firms have adopted
Rolling out a more open-ended contractual model that allows you to bring in specialists as needed to address highly specific, complex questions
Staying attuned to what customers are saying they need, the technology they're discussing and the information processing gaps they need to fill with analytics
The changes in the consulting industry will only accelerate. With that in mind, now may be the time to revamp your consulting business model to position your firm for success. Talk to your business banker about how to ensure you have a financing strategy in place to move forward with the operational changes and investments you'll need to turn your new business model into a reality.
Insights
Financial insights for your business
This information is provided for educational purposes only and should not be relied on or interpreted as accounting, financial planning, investment, legal or tax advice. First Citizens Bank (or its affiliates) neither endorses nor guarantees this information, and encourages you to consult a professional for advice applicable to your specific situation.
Links to third-party websites may have a privacy policy different from First Citizens Bank and may provide less security than this website. First Citizens Bank and its affiliates are not responsible for the products, services and content on any third-party website.