Credit · December 10, 2020
What to Know About SOFR, the Upcoming LIBOR Replacement
Lenders have been using the London Interbank Offered Rate, or LIBOR, to guide loan interest rates since the 1980s. However, a change is underway. The industry is phasing out the LIBOR rate and replacing it with the Secured Overnight Financing Rate, or SOFR. Here's what your organization should know about this upcoming LIBOR replacement, along with what it means for your current and future commercial borrowing.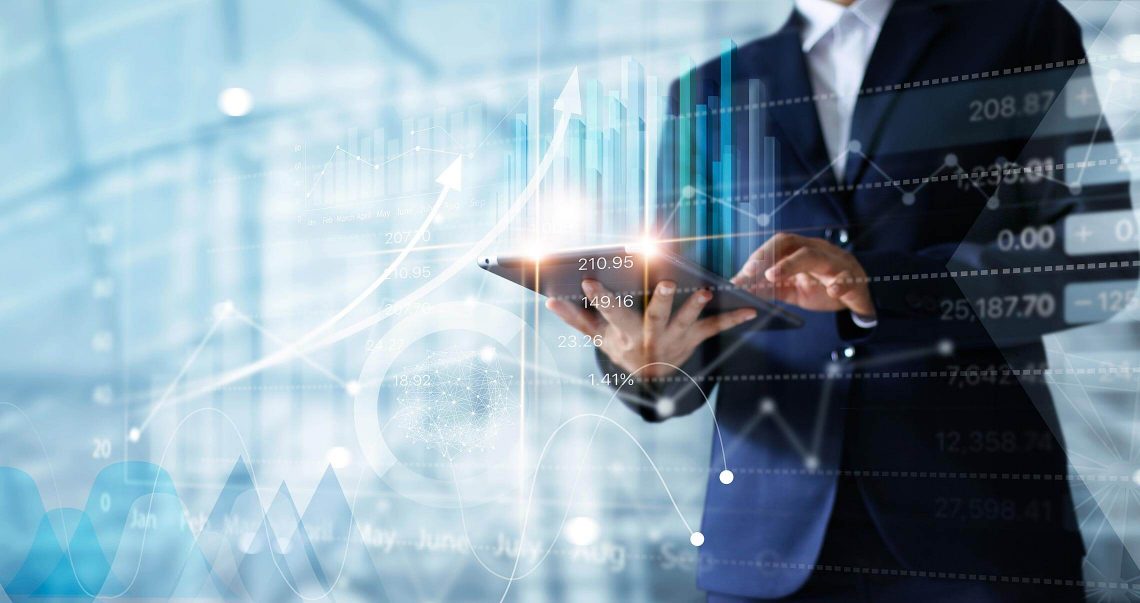 ---
SOFR versus LIBOR
LIBOR is used to benchmark short-term lending rates. The Intercontinental Exchange, which publishes LIBOR, comes up with these rates by asking major global banks what they would charge on short-term loans to other banks, ranging in terms from a day and up to a year. The Intercontinental Exchange averages out these answers to publish daily LIBOR rates for each loan length.
The problem with LIBOR is that banks are making these transactions less frequently than they did in the past. For a large share of this data, lenders estimate what they would charge on a hypothetical loan versus what they charged on an actual loan, making the LIBOR data less concrete. Also, there was a recent scandal where some banks tried to manipulate the LIBOR rate, hurting confidence in this measurement.
The potential LIBOR replacement, SOFR, looks at the transactions between banks for overnight borrowing, where they use US Treasury securities as collateral. There are far more transactions in this market compared to LIBOR.
Because SOFR is only based on actual transactions, the data behind it is more solid and can't be manipulated. Another difference is that SOFR only looks at daily interest rates between banks, whereas LIBOR considers loan terms up to a year.
Upcoming change
Right now, markets are in a period of transition. LIBOR is still around but set to expire by the end of 2021. On the other hand, SOFR launched in 2018, and more and more contracts are being based on this rate as lenders prepare for the change. If your organization plans on taking out any adjustable-interest-rate debt in the future, especially after 2021, chances are the terms will be based on SOFR.
Lenders are still figuring out how to adjust their rates to this new system. SOFR only comes in daily rates, though the New York Federal Reserve is working to create forward-looking rates on different terms for 2021. Another key difference is that SOFR rates tend to be lower because they don't include default risk, because US Treasury securities collateralize the bank loans.
With these changes, lenders may need to reevaluate their baseline rates to make up for the different peg. As you prepare to take out a future line of credit or adjustable-rate commercial loan, pay attention to the contract. See what interest rate peg the lender is using and how it compares to what you historically were paying under LIBOR.
Existing debt based on LIBOR
If you have outstanding commercial debt with an interest rate based on LIBOR, check with your lender to see how it will work going forward. If you're on track to pay off the debt before the end of 2021, you might continue paying according to the same terms until the end of the loan.
However, if the loan extends beyond 2021, the lender may need to rework the terms, especially because the LIBOR peg will no longer exist past then. Your contract likely includes a fallback clause, which explains how the loan would transition to a new peg, like SOFR. This would explain when the change would happen, along with how your rates would adjust.
The same would apply to your line of credit. At some point soon, your lender will adjust the rate to a new peg, whether it's to SOFR or another alternative besides LIBOR.
Meet with your business banker now to start planning how the upcoming LIBOR replacement will impact your type of commercial loan. While this shift is nothing to fear, there could be some adjustments needed for your commercial borrowing. The earlier you start planning, the more time you have to deal with any changes when the system moves over to SOFR.
Insights
Financial insights for your business
Links to third-party websites may have a privacy policy different from First Citizens Bank and may provide less security than this website. First Citizens Bank and its affiliates are not responsible for the products, services and content on any third-party website.
This information is provided for educational purposes only and should not be relied on or interpreted as accounting, financial planning, investment, legal or tax advice. First Citizens Bank (or its affiliates) neither endorses nor guarantees this information, and encourages you to consult a professional for advice applicable to your specific situation.