Planning · August 12, 2021
Why You Should Start Thinking About Long Term Care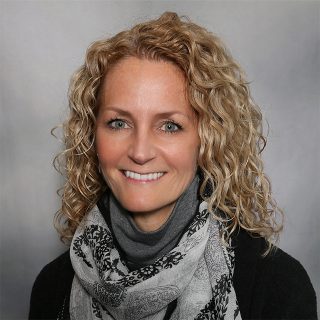 Kelly Sullivan
Manager of Life Insurance Sales, VP, First Citizens Center
---
When we ask a prospective client about their plans for health changes in retirement, we usually get two answers⁠—both of which may come with a little eye rolling, as it appears to be such a long time into the future⁠. Some feel that their children will take care of them and the rest say they will simply self-insure.
While either is a potential strategy, planning for health changes after retirement takes on a significant, more valuable meaning when we dig in. Because the truth is, regardless of what stage of life you're in, aging and the health complications that go along with it are inevitable things we must all reckon with. And like most difficult truths, the more prepared you are to face them, the better.
---
Looking beyond retirement
Any conversation relating to long term care reminds us of the fragility of life in our later years. If you've ever known or have cared for an aging loved one, you may have experienced the stress, anxiety and sadness that come with entering this stage of life. You've also likely experienced the devastation of a loved one losing control in one aspect of life. No one in their 50s wants to address their own fragility because they don't see themselves at that stage in life yet. Why would they? They're busy making travel plans, visiting grandchildren or maybe golfing a few times a week.
It's here that a client needs to understand what a financial planning process is and how it becomes increasingly important. It's not a document you take home and stick in a drawer. Rather, it's a process by which a financial consultant guides a client and becomes the financial life coordinator. A long term care event is not only a financial threat, but an emotional one than can destroy any legacy plans and can absolutely overwhelm a family into making hurried decisions from a place of panic.
When planning long term care, the sooner the better
A very successful financial consultant once said, "I would rather talk to you, my client, 20 years prior to you needing care than 5 minutes after." Think about that for a moment. Planning for an event that may occur so long into the future will provide you, and your family such peace of mind, that it should become essential to plan for it accordingly, visit when need be, and live the retirement you've worked so long and hard for.
If you're nearing retirement and starting to make plans for long term care, here are some points to consider.
You may already have long term care planning in place. Revisit your current policy and ensure it fits your ever-evolving needs.
Know that you have options. Long term care planning isn't a one-size-fits-all process.
You're never too young to start thinking about long term care.
Ultimately, the best way to get started is to talk to someone who knows how to help. Sitting with a trusted advisor will make all the difference. When you need to address care 20 years from now, you and your family will be thankful you planned all those years ago.
---
To learn more about what insurance options are right for you, talk with your First Citizens partner. If you don't currently have a partner, connect with us to get started.
Insights
A few financial insights for your life
This information is provided for educational purposes only and should not be relied on or interpreted as accounting, financial planning, investment, legal or tax advice. First Citizens Bank (or its affiliates) neither endorses nor guarantees this information, and encourages you to consult a professional for advice applicable to your specific situation.
Links to third-party websites may have a privacy policy different from First Citizens Bank and may provide less security than this website. First Citizens Bank and its affiliates are not responsible for the products, services and content on any third-party website.
Your investments in securities, annuities and insurance are not insured by the FDIC or any other federal government agency and may lose value. They are not a deposit or other obligation of, or guaranteed by any bank or bank affiliate and are subject to investment risks, including possible loss of the principal amount invested. Past performance does not guarantee future results.
First Citizens Wealth Management is a registered trademark of First Citizens BancShares, Inc. First Citizens Wealth Management products and services are offered by First-Citizens Bank & Trust Company, Member FDIC; First Citizens Investor Services, Inc., Member FINRA and SIPC, an SEC-registered broker-dealer and investment advisor; and First Citizens Asset Management, Inc., an SEC-registered investment advisor.
Brokerage and investment advisory services are offered through First Citizens Investor Services, Inc., Member FINRA and SIPC. First Citizens Asset Management, Inc. provides investment advisory services.
Bank deposit products are offered by First Citizens Bank, Member FDIC.
See more about First Citizens Investor Services, Inc. and our investment professionals at FINRA BrokerCheck.