Planning · July 07, 2020
Family Meetings
Nine out of every ten high-net-worth families have failed to maintain their wealth and family unity for more than two generations. Family unity and prosperity typically don't survive through three generations because heirs are usually not prepared to receive both their financial and their emotional inheritances. In a study that spanned multiple decades and examined the specific causes of these failures, over 3,250 families who lost their wealth were asked why it happened:
60% cited lack of communication and trust in the family
25% attributed it to unprepared heirs
Less than 3% blamed poor planning and investments for their family's loss of wealth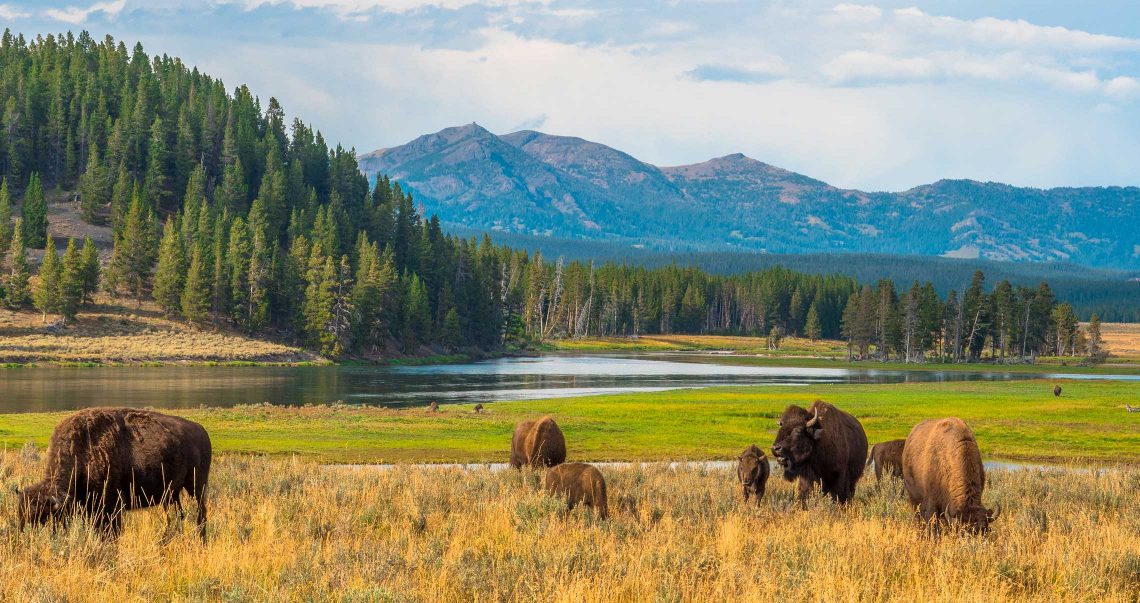 ---
If 90% of families lost their wealth by the third generation, how do the other 10% buck the trend? Successful multi-generational wealth transfer requires a united family. United families intentionally nurture their common bonds by communicating their family history, reinforcing the family experience and devising a system of family governance. Regular family meetings help perpetuate family unity and multi-generational wealth transfer.
Who are family meetings for?
Frequently, we're asked by clients about the concept and purpose of family meetings. Many high-net-worth clients have heard about family meetings from reading articles or from other families of wealth. Although some clients have a faint understanding about family meetings, their knowledge is often incomplete. Aren't family meetings only for Rockefeller, Buffett or Bezos type of wealth? On the contrary, such meetings are one of the most effective strategies that any family can use to preserve and perpetuate a family values, lore and a healthy legacy. Every family that succeeds in transferring its assets and unity over multiple generations makes some use of family meetings.
What do we do at the meeting?
The 3 main purposes of family meetings are:
To encourage effective communication
To educate heirs about financial literacy and family leadership roles
To provide a forum to make collective decisions.
Well-run, regular family meetings provide an intentional platform for sharing news, concerns, opportunities and challenges openly and mindfully. Family meetings are a golden opportunity for training and educating younger family members in the fundamentals of family finances and in family traditions. Additionally, the interplay of generations is an ideal interactive way to model, mentor and develop family leadership. Moreover, it's not just the junior generations who are being prepped. The senior generation learns through family meetings how to guide the next generation, rather than ruling over them as is the case in a typically hierarchical parent-child dynamic. And for those families that are transitioning a business within the bloodline, parents learn to let go of a business or company that has been a defining part of their identity for the majority of their adult lives.
As time passes and families grow, family meetings become even more essential if families are to overcome the erosive tendency toward familial and financial dissolution.
Family meetings give members opportunities to deliberate about and make shared decisions in a truly collaborative manner. One family meeting undertaking that helps prevent dissolution is to develop, implement and maintain a family governance system, which is a framework for enforcing the family's legacy plan.
What is family governance?
Family governance is a disciplined process that uses open communication and leverages the family's human and intellectual capital to recognize family dynamics. This process also helps manage competing interests within the family and allow the family unit to gain a sense of collective vision and direction toward the shared mission it develops for itself. Successfully creating an effective governance system is reliant upon voluntary acceptance and participation, not submission. If established upon that platform, and executed correctly and consistently, the family governance structure will be the most effective tool for the family to address the important matters. As a family grows and becomes more diverse and numerous, it may be impractical to make informal decisions. A governance structure helps to handle issues a family may want to avoid and promotes professionalism and candor amongst family members. It's extremely important during a crisis and can be a safe forum for airing and resolving disputes. A family governance structure can handle issues such as:
Planning family succession or family business succession
Setting limits of control on family authority
Establishing operating agreements for partnerships
Identifying and selecting board members or trustees
Determining the family's legacy goals
Addressing philanthropic and family foundation issues
Managing current and future liabilities
Assessing and increasing the skill sets of the family
Controlling changes to investments policies
Exerting authority and control over changes to limitations on selling family business and non-business assets
Family governance structures typically involve a process or means of handling decision-making and conflicts. There are a variety of tools that families use, but almost all start with the creation of a family mission statement.
The agreement among all members as to the purpose of the family or what binds them all together will be the underlying reasoning to fall back on when embarking on any venture, decision or resolving a difference. Some examples of family governance structures include:
Board of Directors
A board of directors represents the physical body of the company and has direct responsibility and fiduciary duties to the company. The board accepts the responsibility to enhance shareholder value and to represent and protect the interests of the shareholders.
Board of Advisors
An advisory board is an outside group that is informally organized to provide owners with support, advice and assistance. It complements and augments senior management. There is no legal responsibility.
Family Business Council
As opposed to the company board of directors, the family business council provides a forum to discuss and resolve issues that are internal to the family, yet critical to the success of the family business. The council shares many of the concerns of the company's board of directors and can provide perspective on how company board decisions affect the family.
Investing in the process of establishing solid family governance allows the family to achieve long-term success in perpetuating its evolving story and its wealth-creation mentality. The families that successfully transfer wealth are those that proactively identify the individual strengths of family members and then use their financial capital to develop and leverage their human and intellectual capital. The return on investing in such capital is two-fold. Individuals begin to contribute value to the family's wealth, rather than simply extracting it. And family members learn to live independently from the family because they now possess the intellectual resources to achieve specific goals. An effective family governance system will discourage a sense of entitlement to, and consumption of, the family's wealth. Instead, it puts family members in the seat to act as creators of wealth where they can have a unified philosophy with, while living independently from, the family. By instilling the wealth-creator mentality in subsequent generations, the family unit's better equipped to pass along its assets and values, collectively. And they can expand their attention beyond the mere maintenance (and eventual dissipation) of financial capital.
Where should we meet?
There is no bad time to invest in family meetings designed to enhance the financial success and unity of your family, as well as the personal growth of each of its members.
These are special aspirations that make family meetings extraordinary events, so they should occur in special places. Often, families look back at specific meetings as turning points in their development and attach particular meaning to where they occurred. Frequently, these gatherings become part of the family's collective memory and traditions. Bringing family members together at a resort, a rented home or other private venue that can minimize distractions costs money but is well spent. Using the family's financial resources for a meeting sends a strong message to the family. It says, "We are here to grow individually, while also growing together" and it demonstrates the family's commitment to building and advancing its governance, memories and leadership. Astute families recognize that a family meeting isn't only about the agenda and productivity. It's also about the process, the people, the place of the meeting and the memories that are created.
What is the role of professional meeting moderators?
While the details of attendees, agendas and locations of the family meetings are important, the crucial requirement for a well-run family meeting is effective management of the process, by experienced moderators, who are able to orchestrate the combination of education, guidance, conflict management and productivity that generates from a family meeting. As such, professional facilitators can help the family set the right tone—and stay on the path toward positive and intended outcomes. These trusted advisors can help certain family members find their voices, agree upon and follow ground rules and can make the difference between a well-run process and an open Pandora's Box.
Experienced, trusted wealth professionals may help mitigate these dangers in several ways, by:
Identifying reasonable expectations and outcomes
Surfacing and preparing to defuse challenges or unresolved conflicts
Creating a set of ground rules for communication and pace of the meetings
Managing complex and difficult family discussions that arise at or around the meeting
Can we talk?
A family meeting is an effective method for a family of wealth to express its love, unique character and mission while also establishing a disciplined process that will be a fundamental means of preserving the family assets and family values for successive generations. Family meetings can help families in any stage of development. They can be especially valuable during significant transitions, which may include the sale of a business, a leadership succession or the death or disability of key family members. Families who have already established the discipline of meeting as regular practice have a huge advantage when such emotional challenges present themselves.
Family meetings are a great place to learn and a great occasion for family members to teach and mentor each other, and family members appreciate seeing each other shine this way. It's also important for families to remember to revisit certain topics regularly as laws, strategies and people in the family, change. A continuous cycle of education is a great tradition for a family, and if completed on a rotating basis, allows some members to learn, some to teach and others to review familiar material with a new perspective.
Insights
A few financial insights for your life
Links to third-party websites may have a privacy policy different from First Citizens Bank and may provide less security than this website. First Citizens Bank and its affiliates are not responsible for the products, services and content on any third-party website.
This information is provided for educational purposes only and should not be relied on or interpreted as accounting, financial planning, investment, legal or tax advice. First Citizens Bank (or its affiliates) neither endorses nor guarantees this information, and encourages you to consult a professional for advice applicable to your specific situation.
Your investments in securities, annuities and insurance are not insured by the FDIC or any other federal government agency and may lose value. They are not a deposit or other obligation of, or guaranteed by any bank or bank affiliate and are subject to investment risks, including possible loss of the principal amount invested. Past performance does not guarantee future results.
First Citizens Wealth Management is a registered trademark of First Citizens BancShares, Inc. First Citizens Wealth Management products and services are offered by First-Citizens Bank & Trust Company, Member FDIC, Equal Housing Lender; First Citizens Investor Services, Inc., Member FINRA and SIPC, an SEC-registered broker-dealer and investment advisor; and First Citizens Asset Management, Inc., an SEC-registered investment advisor.
Brokerage and investment advisory services are offered through First Citizens Investor Services, Inc., Member FINRA and SIPC. First Citizens Asset Management, Inc. provides investment advisory services.
Bank deposit products are offered by First Citizens Bank, Member FDIC.
See more about First Citizens Investor Services, Inc. and our investment professionals at FINRA BrokerCheck.