Technology · September 02, 2021
What Is Spyware and How Can You Protect Your Business?
Cyberattacks on businesses—and the criminals who deploy them—get more advanced and sophisticated every day, with several high-profile breaches so far this year, from Facebook to Microsoft to the Colonial Pipeline, just to name a few. Although the business A-listers get more of the scary headlines, small businesses are often particularly vulnerable to potential cyberattacks, including the latest spyware threats.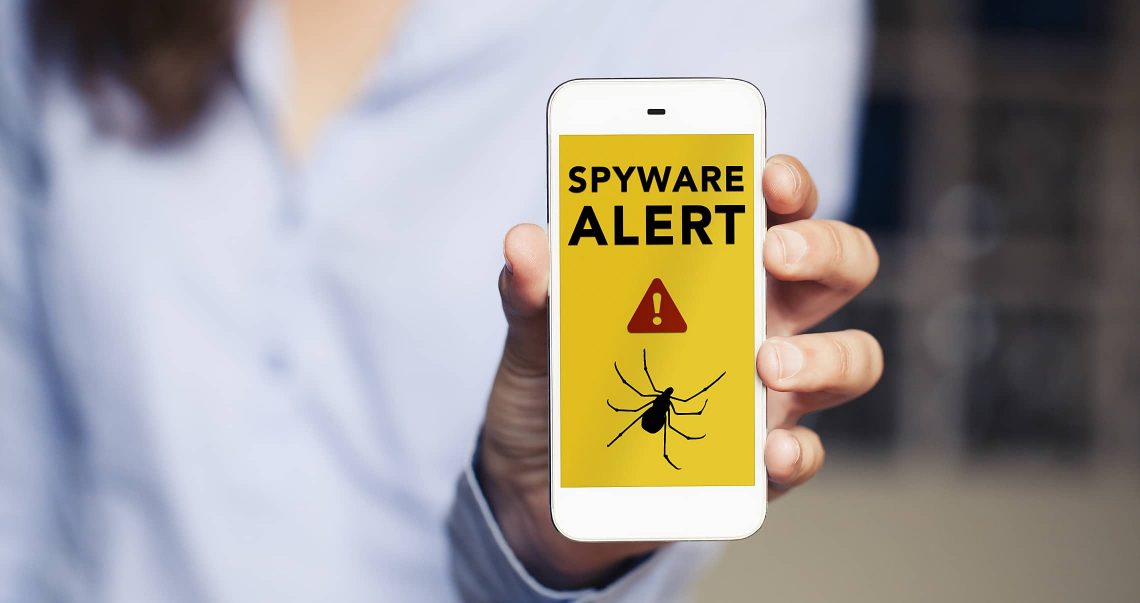 But what is spyware, and how can hackers and scammers compromise a business by deploying it? More importantly, how can your business protect itself from it?
---
What is spyware?
Spyware is a form of malware, or malicious software, designed to infiltrate your business networks and devices—including mobile phones and laptops—to spy on you and your employees and steal valuable data.
One popular type of spyware uses keyloggers. When you type in your login and passwords, those captured keystrokes are then sent back to the cybercriminal, who can use that information to steal money or information from your company or customers, or even create fake identities to open new financial accounts.
Another pernicious form of spyware is a Trojan horse, which tricks a user into installing a virus that sits undetected on your business networks and devices but can be deployed at any time to capture and report sensitive business or customer information. This information includes company emails and calendars, payment details, contact information, text messages and calls.
Protecting your business from spyware threats
Many of the cybersecurity basics recommended to prevent and protect your business from a cyberattack apply to the latest spyware threats as well.
Use a multilayered approach. Spyware is designed to exploit gaps in a company's security tools. Deploy layers of cybersecurity software across your entire business network and devices, including antivirus, anti-phishing, malware detection, encryption and firewalls. Work with an IT professional to examine your identity and access management tools and endpoint security to make sure there are no vulnerabilities.
Apply system patches. App and software developers are continuously monitoring the latest spyware threats and rolling out updates to patch security holes and resolve bugs and viruses. Business owners can't afford to just ignore those pop-up windows urging you to update your phone, tablet, computer and connected devices. These updates and patches could mean the difference between running your business smoothly and safely or your business networks being compromised.
Train your staff. Create a printed or digital workplace cybersecurity policy and make sure employees undergo regular cybersecurity training to help them recognize the latest tactics, including the latest spyware threats. Also, give them clear directions on how to report any suspicious activity. In addition, make sure your outside vendors or contractors that have access to sensitive business or customer data are up to date on cybersecurity best practices.
Fighting back against spyware
As businesses transition to new digital ways of working, so have cybercriminals, and new cybersecurity risks are created every day. By investing time and resources into strong security tools and products, keeping up with basic system updates and patches, and educating and training employees, business owners will go a long way in making sure they aren't a victim of a spyware attack.
Insights
Financial insights for your business
This information is provided for educational purposes only and should not be relied on or interpreted as accounting, financial planning, investment, legal or tax advice. First Citizens Bank (or its affiliates) neither endorses nor guarantees this information, and encourages you to consult a professional for advice applicable to your specific situation.
Links to third-party websites may have a privacy policy different from First Citizens Bank and may provide less security than this website. First Citizens Bank and its affiliates are not responsible for the products, services and content on any third-party website.