Technology · June 30, 2020
Small Business Financial Management Tools That Can Simplify Your Life
In business, accurate financial records are a life-saver. With a reliable history of your transactions, you can much more easily discover the root cause of any discrepancies and set matters straight sooner rather than later. You can also use these records to help you secure loans or other funding in the future as your business grows.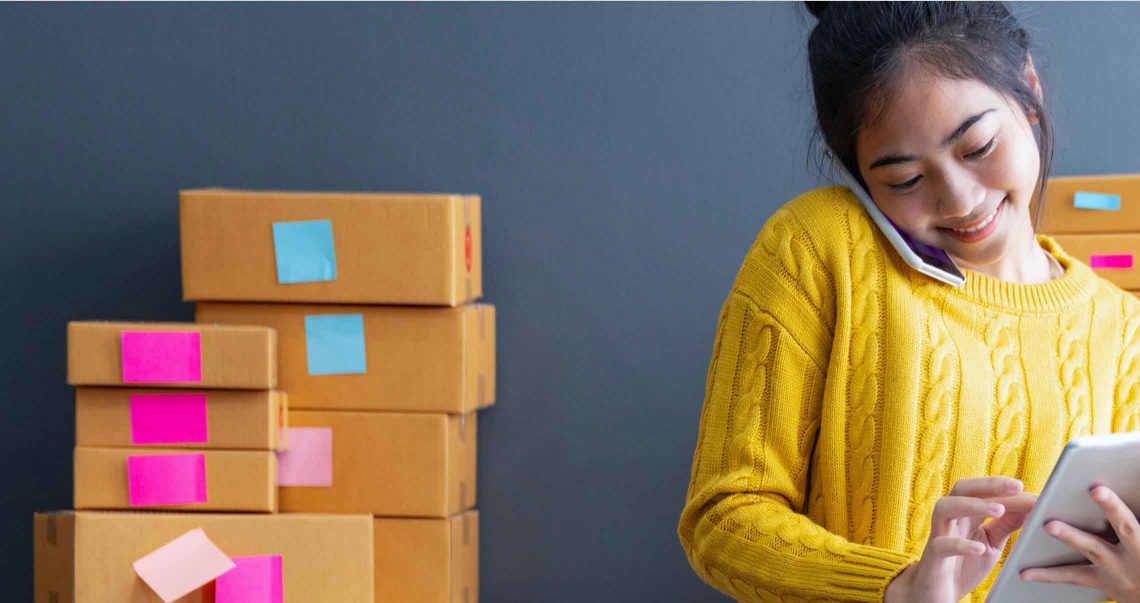 With the array of technology available today, small business financial management is easier than ever. With options like smartphone apps and comprehensive accounting software, chances are there's a solution out there that suits your needs.
---
The importance of financial management tools
Manually keeping track of income and expenditures is time-consuming, and it also leaves room for mistakes. Digital tools can help you maintain and monitor your income and expenditure, reducing the need for manual labor and lowering the chance of human error. They also help you keep track of your business's finances in real time and provide a snapshot of your financial health whenever you need it.
Technology also makes it easier to predict cash flow and automate alerts on late payments. Ultimately, that means less time spent on accounting and more time you can devote toward billable tasks that generate income.
How to choose the right tools
There's a list of small business financial management tools out there that can fit virtually any need. If you're an independent freelancer, tools that track your invoices and record expenses may do the trick. But if you're a tech startup with dreams of exponential growth, you'll need a comprehensive system that can keep up. Here are some types of tools that can help.
1

Budgeting and forecasting

Just like individuals sometimes find themselves living paycheck to paycheck, it's not uncommon for business owners to operate from one customer payment to the next. Especially in the first few years of business, it can be tempting to use each payment from a customer as a way to cover startup costs or bills rather than thinking about the future.

Knowing how much money you have coming in and going out each month is key in understanding if you can cover expenses or if you have extra left over to invest back into the business. A budgeting tool can help you visualize where your cash comes from and decide how to make the most of the money you bring in. These solutions often have forecasting functionality as well, which can help you project what your cash flow will look like in future months. Cash flow management is an essential skill that every employer needs. With this insight, you can create longer-term, more carefully mapped spending plans.
2

Payroll management

Ensuring payroll runs smoothly not only helps your business function but also keeps your employees happy. Automating payroll eliminates some of the headaches of this often complicated process, helping you work out and keep track of individual benefits, taxes and expenses while reducing the likelihood of error.

Many tools also highlight potential errors before they happen. For instance, if you accidentally key in a check amount with an extra zero, the software can flag the error before the check goes out.
3

Automated billing tools

A business owner's time is better spent building relationships with clients than asking them to settle their invoices. Automated billing tools make it easy to track who needs to pay what and when.

These tools help you automate the collections process by setting payment reminders to go out to customers periodically and alerting them about late fees. They can also provide a secure way for customers to make payments and automatically route those deposits to your bank account. ACH payments is a good example.
4

Expense tracking

When you're running a growing business, keeping track of each purchase you make, however minor, can easily fall by the wayside as you keep up with other tasks. The good news is that there are plenty of expense tracking tools on the market, and you're practically guaranteed to find one that meets your business's needs.

Often available as smartphone apps, these tools help you instantly log expenses on the go rather than having to hang onto paper receipts. You just have to snap a photo, and the app stores the expense in the cloud and keeps it organized. If you're a larger business, apps of this type also make life easier for employees, because submitting expenses becomes faster and more convenient for them.
Need it all? Try fully integrated financial software
If your small business requires inventory management, complex payroll needs and frequent invoicing, an integrated financial management tool may be the best answer.
These multifunction programs include estimates, quotes, invoices, billing, expenses, payroll, forecasting and reporting. Even better, they can link to your business bank accounts for real-time financial management and easy on-the-spot reporting. Ask your bank if they provide a digital tool that can handle these kinds of functions.
Managing finances will always be a reality of owning a business. But these small business financial management tools can help save you time, effort and stress.
Insights
Financial insights for your business
Links to third-party websites may have a privacy policy different from First Citizens Bank and may provide less security than this website. First Citizens Bank and its affiliates are not responsible for the products, services and content on any third-party website.