Skilled Trades · April 28, 2022
How Volunteer Plumbing Can Support Your Community and Business
When hard times hit, volunteers often speed recovery. Plumbing companies like yours can join the effort, providing essential services where and when needed—as volunteer plumbers did during the Texas power grid crisis.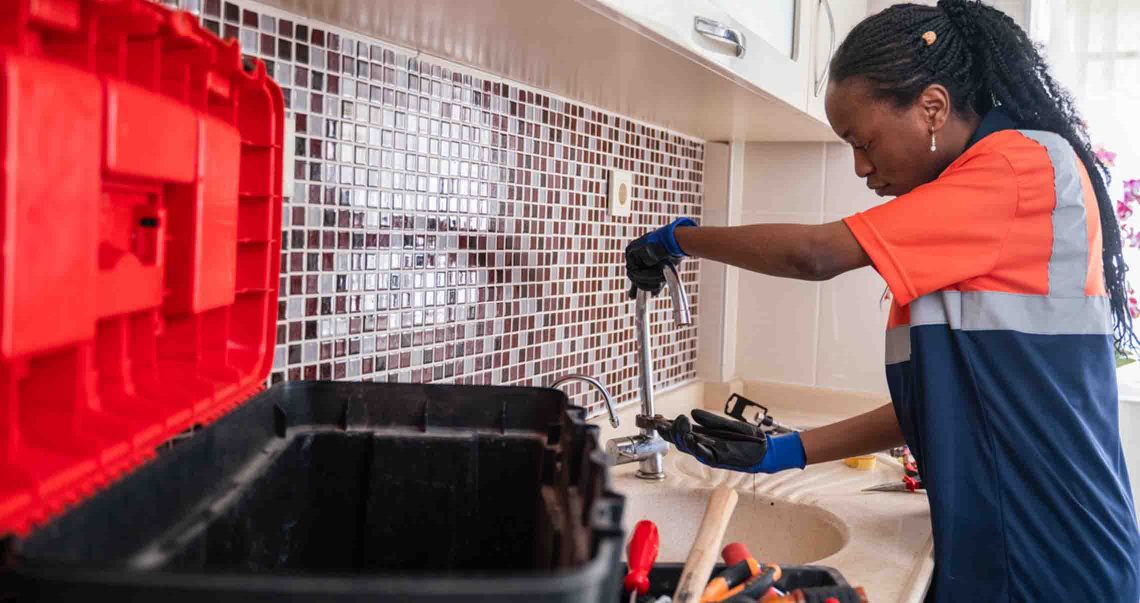 But how can volunteer plumbing, a no-revenue operation, help your business grow? This article explores how volunteering can help bridge industry gaps and how offering donated services can benefit your plumbing company's business model.
---
The gap between supply and demand
Even before the pandemic, the plumbing industry had its share of labor shortages. Clients would often find themselves waiting for days—not because plumbers didn't want to service them, but because long lists of jobs already on the schedule.
Once the cost of high-quality plumbing is factored in, lower-income communities can especially struggle for needed repairs and installations. This stretches far across the world into countries with infrastructure challenges, systemic poverty and poor sanitation. Organizations, like Plumbers Without Borders, seek to address these issues.
These financial issues, infrastructural challenges and labor shortages create the perfect storm, making it less likely that those most in need of repairs will be able to obtain access to plumbing services.
How volunteer plumbing helps bridge the gap
To help essential plumbing services reach those in need and ensure the delivery of safe, clean water, organizations, such as Plumbers Without Borders and Habitat for Humanity, are demonstrating just how much volunteer plumbing can achieve.
Plumbers Without Borders has created a global database that connects volunteers with organizations and their projects. From the construction of community farming plots in the Seattle area for immigrant communities to installing toilets in earthquake-ravaged Haiti, plumbers donating their skills are helping bridge the gap between those in need and the skills and resources they can access to ensure a safe and sanitary water supply.
And although Habitat for Humanity is most known for its volunteer home-building program, they also provide plumbing services through their local chapters for low-income community members. Plumbers register as volunteers and work on projects through the organization to make repairs to all plumbing-related systems.
How participating in volunteer plumbing benefits your business
Volunteering not only feels good on a personal level, but your company's commitment to volunteer plumbing can also offer some of the best marketing and PR opportunities. Here are a few examples of how volunteering your company's services can pay off beyond altruism:
Local press coverage. From local broadcast news to local and regional newspapers, the press is always on the lookout for feel-good stories. There's nothing quite like sharing with the community how your business is giving back.
Increased referrals. When residents inside your service area see your company associated with positive news, you increase the likelihood of referrals the next time they need a plumber.
Attract cause-minded customers. A 2018 Mintel study found that a business's charitable giving impacts 73% of American consumers' purchase decisions. Among survey respondents, 50% said they would switch their business to a company that aligns with their beliefs. Sharing how you're caring can lead to new customers who support the kind of giving and partnerships you believe in.
Potential tax incentives. Volunteering your company's services through a 501(c)(3) organization could allow you to write off the time and materials you donate. Check with your tax professional for an assessment of your unique tax circumstances.
As you explore how volunteer plumbing services fit into your business model and mission statement, consider the impacts you can have both locally and globally. Your daily work is all about making sure that your neighbors have access to safe and clean water—which shouldn't be a privilege reserved for those able to pay retail price. Through volunteering, you can share your skills and time with a wider part of the public, ensuring that clean water becomes a universal human right.
Insights
Financial insights for your business
This information is provided for educational purposes only and should not be relied on or interpreted as accounting, financial planning, investment, legal or tax advice. First Citizens Bank (or its affiliates) neither endorses nor guarantees this information, and encourages you to consult a professional for advice applicable to your specific situation.
Links to third-party websites may have a privacy policy different from First Citizens Bank and may provide less security than this website. First Citizens Bank and its affiliates are not responsible for the products, services and content on any third-party website.