Skilled Trades · January 27, 2022
Digital Marketing for Plumbers: Top Tools for Marketing Your Business
Digital marketing for plumbers might seem like an odd fit, especially in a profession that spends most of its days in a vastly analog world. But with more people looking to online sources for the skilled professionals they need, digital marketing has become a must-have in the plumbing trade.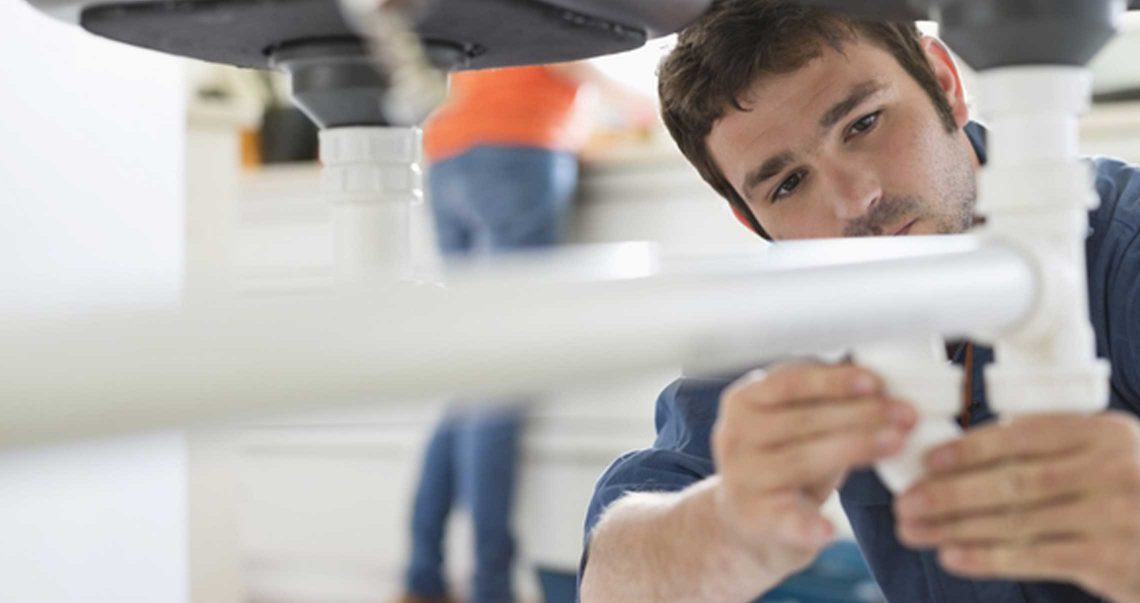 ---
To help you better connect with customers, stand apart from your competitors and grow your business, consider ramping up your digital marketing tools to accelerate your business online.
Benefits of digital marketing for plumbers
Your customers likely fall into one of two categories—those with emergencies who need a plumbing pro immediately and those in need of basic or routine maintenance. Whichever type of customer comes calling, you could be missing out on growth if your customer can't find you online right when they need you.
Here are just some of the benefits that digital marketing can offer both you and potential customers.
Peace of mind: Customers with emergencies need to find someone fast—and not always at hours when they can ask their neighbors or colleagues for referrals. Your solid online presence can soothe a frantic customer.
Easier connections: Digital marketing can help your business connect with customers in ways they want to connect. Offering multiple ways to reach you can increase the number of people who do.
Improve trust: Online business review and rating websites can help potential customers see that your business will deliver before you ever show up on their doorstep.
Share your expertise: From blogs to videos and social media, digital marketing gives you more ways than ever to demonstrate your know-how, professionalism and personality.
Faster growth: With more ways to connect with customers and an easy-to-find online presence, you might just need to calculate costs to buy a new work vehicle and do some hiring—a good problem to have.
Top digital marketing tools for plumbers
Digital marketing best practices for plumbers call for a few must-have tools to start with. And if you've already done the work to put a few of these tools in play, you're likely way ahead of some of your competition.
Create your Google Business listing
Creating a Google Business listing is 100% free and won't take long at all. You can claim your business listing and fill out your profile in as little as 10 minutes. The listing helps you easily supercharge your online searchability, with opportunities to fill out critical business information such as hours, website URL, a description of your business and even offers for customers.
Claim your social listings
The good news is that once you've set up your Google business profile, you can then use what you created to set up other high-visibility online profiles to attract more customers. Yelp is a top contender—especially since the company reports that more than 90 million people search for businesses on Yelp each month. In fact, 97% of them make a purchase at a business they discovered on Yelp within one week. You can also stop by Facebook and build out a free business page. Facebook even offers an in-depth how-to guide and extensive free learning opportunities to help you leverage your page.
Update your website
If your website is more lead pipe than copper and PVC, it's time to modernize your web presence—and you don't have to spend big bucks to make the upgrade. With low-cost website builders like Squarespace and Wix, you can easily use a professionally designed template to grow your business online. Be sure to include simple calls to action for customers with urgent service requests, and key information like service call fees, valuable coupons and even an FAQ page.
SMS texting
Consider adding a chat function to your website where you can instantly respond via SMS messaging. SMS texting helps you have real-time, two-way conversations with new customers—even if you're under a sink or in a crawlspace. It can also help customers with plumbing emergencies to know there's someone listening and ready to help.
The bottom line on digital marketing for plumbers
While the tips above represent only a few of the digital marketing tools available, they're some of the most important to both your business and customers with plumbing needs that can't wait. Digital marketing is all about making your company the local plumber that's easy to find and communicate with. This can lead to more satisfied customers who will help you grow your business.
Insights
Financial insights for your business
This information is provided for educational purposes only and should not be relied on or interpreted as accounting, financial planning, investment, legal or tax advice. First Citizens Bank (or its affiliates) neither endorses nor guarantees this information, and encourages you to consult a professional for advice applicable to your specific situation.
Links to third-party websites may have a privacy policy different from First Citizens Bank and may provide less security than this website. First Citizens Bank and its affiliates are not responsible for the products, services and content on any third-party website.