Skilled Trades · August 11, 2022
HVAC Equipment Shortage: How Will Ongoing Supply Chain Issues Affect Techs?
The heating, ventilation and air conditioning, or HVAC, supply chain continues to face serious disruptions and production shortages. This leaves companies with not enough equipment to meet demand in the short term and perhaps even longer.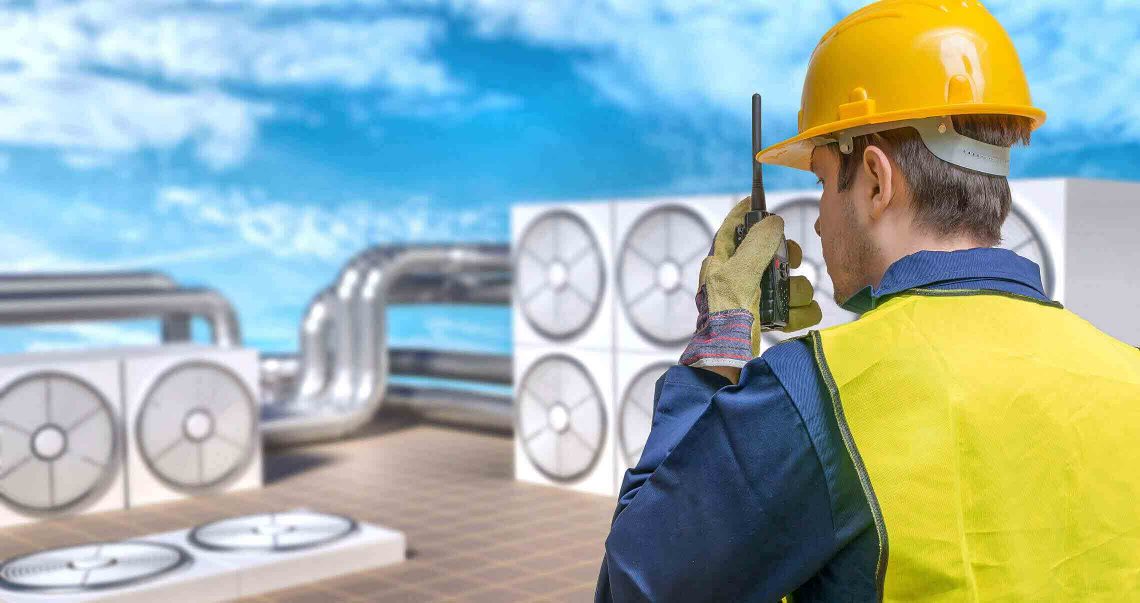 Here's what's causing the HVAC equipment shortage, along with how your company and technicians can respond.
---
Causes of the HVAC equipment shortage
The HVAC supply chain, like everything else in the world, is struggling due to the ongoing COVID-19 pandemic. HVAC equipment manufacturers continue to face labor shortages as workers get sick or take leave to care for other family members, so factories aren't producing as much as they used to.
There are also shortages for the materials needed to build HVAC equipment, like copper, steel, aluminum and plastic. Semiconductor chips in particular are in short supply while facing high competing demand from other industries, including the manufacturers of cars, smartphones and washing machines.
Bottlenecks in shipping and air freight are adding further stress, delaying the time it takes for key equipment to make it to companies and their technicians. Adding to this, record inflation is driving up costs along the entire supply chain.
How long the HVAC equipment shortage will last is unclear. Deloitte forecasts that the semiconductor chip shortage will continue at least throughout 2022 and possibly until 2023, so this will be a drag on supply for the foreseeable future. These supply chain issues and inflation will force businesses to strategize in new ways.
Impact on the HVAC industry
The supply chain problems for HVAC equipment have led to higher prices. Manufacturers need to raise their prices to offset the higher cost of raw materials, and they need to raise prices on the distribution end because there aren't enough goods to meet demand.
As a result, the cost of HVAC equipment for consumers has significantly increased, with the price of some items going up more than 80% compared to a year ago. To make the shortage worse, consumer demand for HVAC services remains high, especially considering 2021 was the hottest summer ever recorded.
HVAC companies are in a stressful position. Not only do they need to set higher prices for their customers to offset expenses, but with the shortages it's possible they also might not be able to complete a job in a timely fashion, even after charging more.
Ways HVAC companies can respond
To prepare for an ongoing shortage, there are a few strategies your HVAC business can use.
Work with multiple suppliers. Each distributor responds to market changes at a different pace, so some might take longer to raise prices than others. While you might have some favorite relationships, consider diversifying so you can check with other suppliers. It could also make sense to consider brands of HVAC equipment you typically don't use as backups, at least until the bottleneck clears.
Pre-order equipment and materials. Typically, HVAC businesses only order equipment once they launch a job. However, this just-in-time system may no longer work given the shortages. If you have the extra cash and space to store equipment, you may want to stock up whenever you find a supplier who's able to sell. This way, you'll be prepared and won't have to skip projects due to a lack of equipment.
Use HVAC software for suppliers. There are many suppliers to keep track of, with different prices and availability. Instead of spending time on each of their websites, you could use procurement software to easily compare suppliers in one platform.
Communicate with suppliers. Communication is a key part of supply chain management. Spend time talking with your suppliers to get a sense of what's happening on their end with delays and price increases. Not only will you get valuable information, but you'll also potentially help your chances of landing limited inventory by building these vendor relationships.
Tips for preparing HVAC techs
Your technicians are on the front lines with customers who are upset with ongoing HVAC equipment shortages and price increases, so it's important to keep them up to date on supplier information so they can share it with customers. Make sure technicians know they'll have to manage customer expectations and frustration, as they might not be prepared for high levels of emotion unless you warn them.
This could also be a selling opportunity. You could have technicians encourage customers to schedule more frequent maintenance and repairs of existing systems, as they would have trouble replacing them with new ones once they break. Finally, remind your technicians that these shortages aren't permanent and will end eventually, perhaps by the end of 2022. This way, they can see the light at the end of the tunnel in this stressful situation.
Until the HVAC supply chain bottleneck ends, it will continue to be a challenging time for the industry. These strategies can help companies and their technicians in the meantime.
---
We can help you grow your HVAC business
Keep your HVAC business running smoothly all four seasons with customizable financial products, insurance, wealth advisory and loss prevention services.
Insights
Financial insights for your business
This information is provided for educational purposes only and should not be relied on or interpreted as accounting, financial planning, investment, legal or tax advice. First Citizens Bank (or its affiliates) neither endorses nor guarantees this information, and encourages you to consult a professional for advice applicable to your specific situation.
Links to third-party websites may have a privacy policy different from First Citizens Bank and may provide less security than this website. First Citizens Bank and its affiliates are not responsible for the products, services and content on any third-party website.