Skilled Trades · January 27, 2022
How to Grow a Landscaping Business During the Off-Season
April showers bring May flowers, which means lots of work for landscaping and lawn care businesses. But every business faces a lull at some point in the year. The slow, or off-season, is the perfect time to strategize on how to grow a landscaping business, while preparing for the busier times of the year.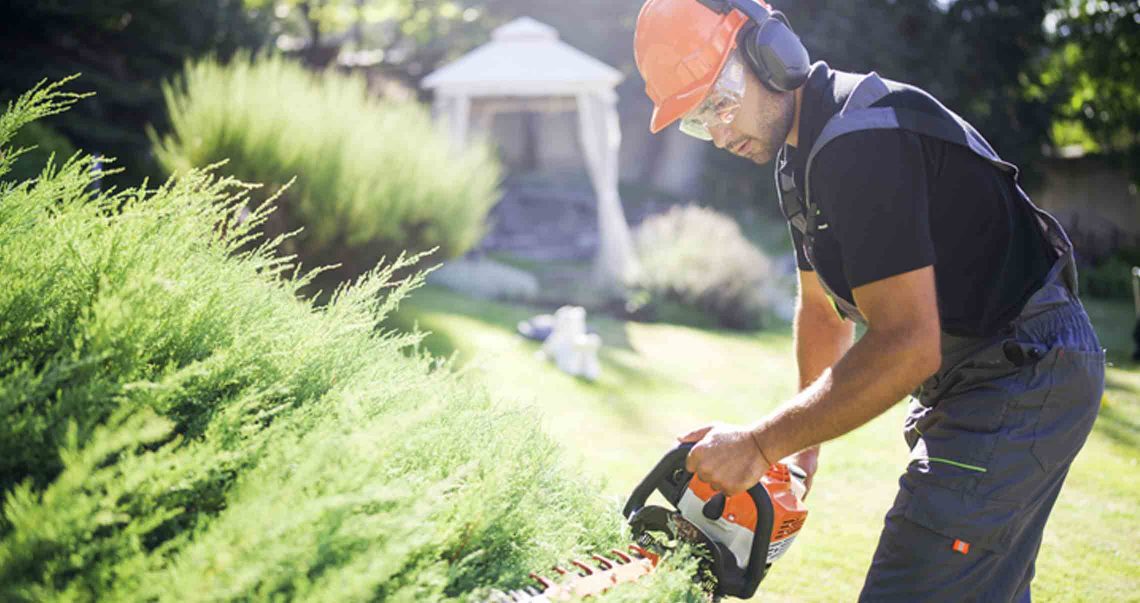 ---
6 steps to build your landscaping business off-season
Any path to growth requires a plan of action. Here are six steps you can take to advance your landscaping business off-season.
1

Get financing in order

Putting landscape business ideas into practice requires capital on hand. Talk to your accountant and your bank about your financing options ahead of your busy season. Maybe you'll need a business line of credit for fluctuating short-term costs, SBA loans for longer repayment terms, or a loan for buying or leasing new equipment. There might also be rebate offers and sales that can make investing in expensive equipment a smart part of an off-season strategy and budgeting.
2

Do an equipment inventory

The off-season is a good time to thoroughly calculate your inventory needs for business equipment, including work vehicles. Note what needs cleaning, repairing and replacing. Also, consider increasing your inventory of frequently misplaced items such as gloves, shovels, hammers, and trowels, so you'll have plenty on hand and ready to go when you get busy again.
3

Expand services

One of the key answers to how to grow a landscaping business is branching out into new markets and revenue streams. This begins by recognizing people and businesses have landscaping needs year-round, including preparing yards for the winter, removing leaves in the fall, or installing and removing festive lights. You could even add snow removal to your seasonal offerings, as well as establishing a winter garden. Furthermore, the off-season is an ideal time for consultation. Defoliated plants and clear beds allow you to more easily assess the state of the landscape and identify pain points.
4

Address staffing needs

Communicate with your employees when work will start up again, and confirm they're still available. Strong landscapers—especially those with specialized skills—could get hired away or not be available when your business gets busy again. It's also a good time to make sure everyone's certifications are up to date and address any training or educational needs. Review your schedule for upcoming projects to see if you'll need to hire any additional or seasonal employees. Don't wait until the last minute to make those hires when you have the time to lock them in now.
5

Review your marketing

When thinking about how to grow a landscaping business any time of the year, make sure you're effectively reaching and communicating with existing and future customers. If you don't have a comprehensive marketing strategy, the off-season is the perfect time to establish one. Or, review your current marketing strategy and look for areas needing improvement, particularly if you decide to offer new off-season services. This also includes e-commerce growth, and making sure your company's website is up to date and promoting upcoming seasonal services like tree inspections, fertilizing and mulching, or irrigation system installations.
6

Incorporate more tech

During the growing season, you're likely too busy with landscaping projects to do the research on the latest tools of the trade. Now is the time to get familiar with—and possibly pilot—the technology that can help you manage and grow your landscaping business, from program management software to cloud servers to more sustainable systems.
Ready to get growing?
When it comes to how to grow a landscaping business, it's a year-round process. Landscape architects and business owners have plenty to do during the off-season to keep revenues flowing, from planning new projects to revisiting existing ones. All of which will put your business in the best position to grow and bloom during the busy seasons ahead.
Insights
Financial insights for your business
This information is provided for educational purposes only and should not be relied on or interpreted as accounting, financial planning, investment, legal or tax advice. First Citizens Bank (or its affiliates) neither endorses nor guarantees this information, and encourages you to consult a professional for advice applicable to your specific situation.
Links to third-party websites may have a privacy policy different from First Citizens Bank and may provide less security than this website. First Citizens Bank and its affiliates are not responsible for the products, services and content on any third-party website.